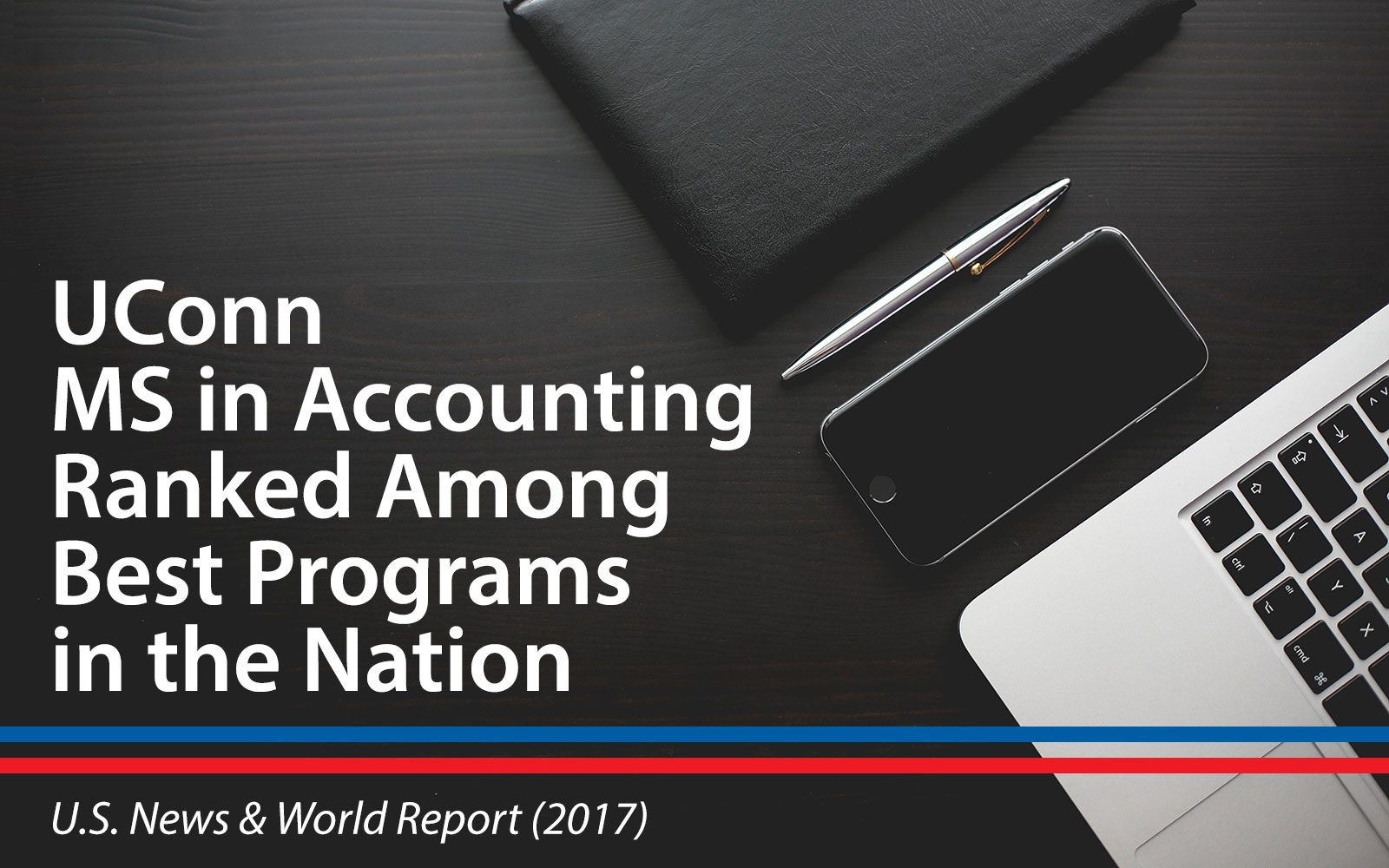 For Third Consecutive Year, U.S. News Picks UConn MSA as Among Best Programs in Nation
U.S. News and World Report has ranked the School of Business' online Master of Science in Accounting program (MSA) among the best in the nation, for the third consecutive year.
The MSA program ranked No. 4 in the nation in the publication's listing of 2017's Best Online Graduate Business Programs, excluding MBA programs. The publication's assessment examines course design, instructor qualifications, student/professor interaction, student retention and more.
"We are pleased to be recognized as offering one of the top programs in the nation," said George Plesko, accounting department head. "Our ranking among the top online business programs is largely due to our continued emphasis on having the right faculty and staff teach and administer the program."
The MSA team, he said, is particularly dedicated to the program and its students and is willing to continually improve its curriculum, he said. The program not only helps students prepare for the CPA exam but also merges real-world knowledge with expanded course work.
The UConn program employs a course designer who works with instructors to develop learning objectives and design instructional materials to meet them. Students provide continuous feedback and the program is never static. That process has raised the program's ranking from No. 23 in 2014.
"It is a pleasure to work with top faculty and staff who share a focused vision," said Ricki Livingston, director of online programs and an instructor-in-residence. "We all agree that the key to a successful program is continually striving to create and deliver a value-added experience for our students."
The program's 200 students are about half from Connecticut. The fastest growing population is experienced accountants who are seeking an advanced degree to enter the teaching profession.
Both, the UConn School of Business and the Accounting Department are AACSB-accredited, achieving the gold standard for business programs internationally.