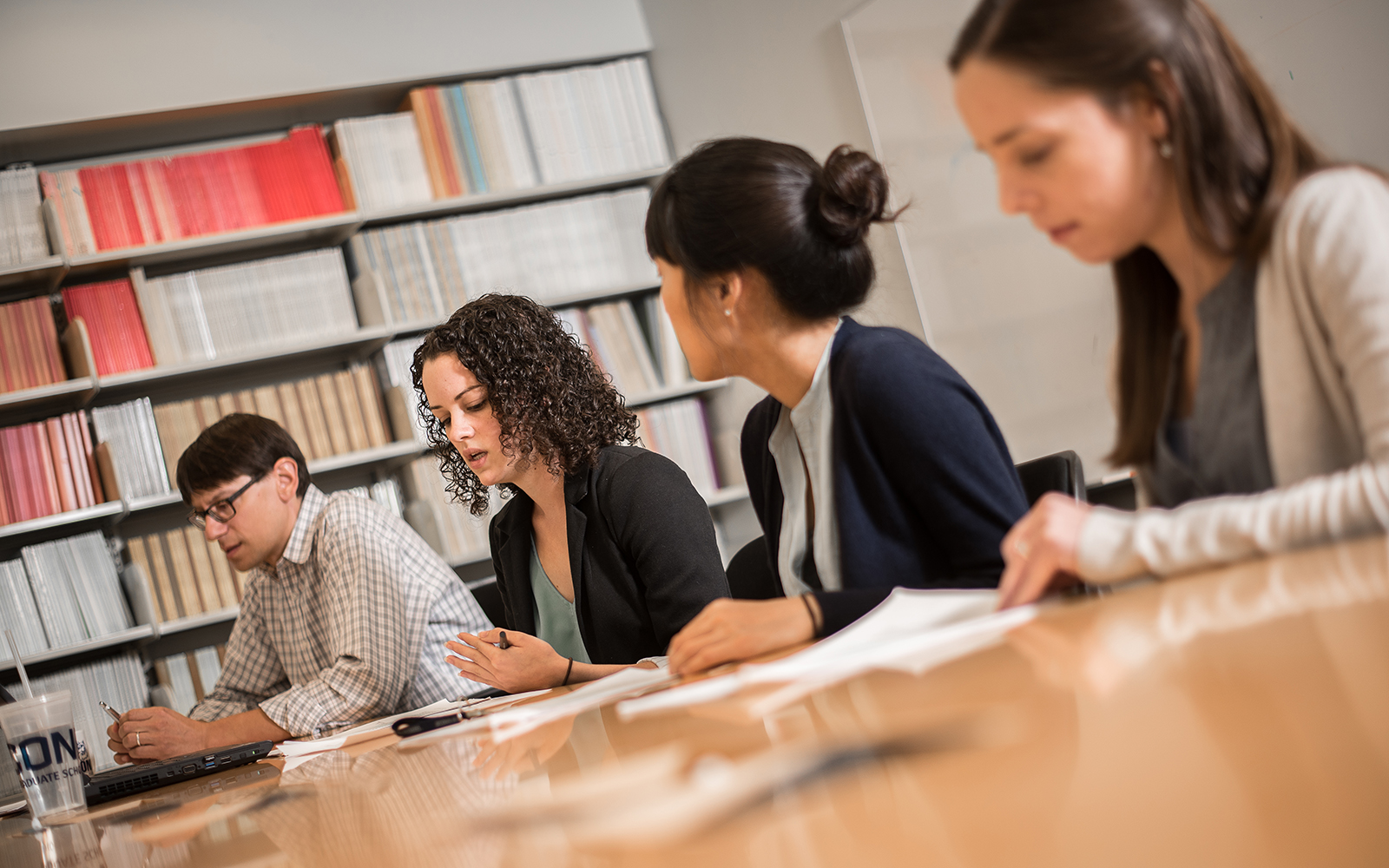 UConn Invited to Participate in Accounting Scholar Hunt
The Accounting Ph.D. program at UConn has again been selected to participate in the prestigious Accounting Doctoral Scholars (ADS) Program, which encourages auditing and tax professionals to pursue careers in academia. 
Accounting faculty are preparing to interview tax professionals for Fall 2017 Ph.D. admissions. On Nov. 5, the ADS Program will host a conference where invited applicants attend an orientation and meet participating university representatives.
The application deadline is Oct. 7 and the forms can be found at: http://www.adsphd.org/apply. The program provides an additional $40,000 of financial support to qualified participants.
"The ADS Program is a great opportunity for people working in public accounting to pursue a Ph.D. and embark on a career in academia. UConn's accounting Ph.D. program has faculty that specialize in the research areas of audit and tax so we are excited about recruiting students through the ADS program to work with our faculty," said accounting professor Todd Kravet.
The program was created by the efforts of concerned practitioners, leaders in the largest firms in the accounting profession, state societies of CPAs and American Institute of Certified Public Accountants (AICPA) Foundation to increase the number of academically-qualified accounting faculty members.
This is a new phase of the Accounting Doctoral Scholars program, originally launched in June 2008. Since then two ADS scholars have graduated from the UConn's Accounting Ph.D. Program. Norman Massel '14 Ph.D. is at the Louisiana State University and Erin Henry '14 Ph.D. is at University of Tennessee.
The UConn Accounting Ph.D. Program provides a broad understanding of scholarly research in accounting.