Richard Prackup, a senior Marketing major, spent his last four summers interning at Univision in New York City through The Emma Bowen Foundation. His most recent internship at the company was as a Digital Marketing Intern. He has also worked as a Strategy Insights Intern, Social Media Intern and Business Development Intern.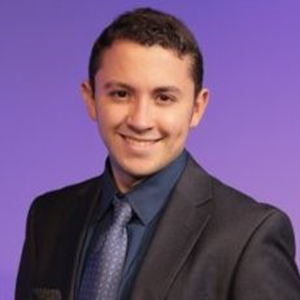 In his most recent position in digital marketing, Richard worked with push notifications, email marketing, video production and more. One project he completed was for a college debate initiative on Fusion with The Young Turks. The show follows the personalities traveling to various college campuses across America to explore issues important to younger voters in the 2016 Presidential election. Richard wrote the questions that will be asked to interviewees!
At Univision, Richard was given the opportunity to work, learn, and network. Every week different executive speakers spoke with students about jobs, advice, and the media industry. Richard produced a recruitment video with other interns, utilizing Univision's professional camera equipment and studios. Students were also able to meet other interns through intern events held by the company.
Richard describes the company culture as passionate, welcoming, and very sociable. After four summers with Univision, Richard is sure that a sales/marketing route is right for him. He highly recommends working Univision if anyone gets the chance!
Richard's advice: "Be hungry. Always look in places you don't think you are going to find something. The Internet (ex. Glassdoor, Indeed, etc.) has so many opportunities that go by unnoticed."