Margaret Luciano '15 Ph.D. (Management), has added another honor to her long list of recognitions.
In September it was announced that her Ph.D. dissertation won the Society for Industrial and Organizational Psychology's S. Rains Wallace Award, recognizing the best doctoral dissertation in the field of industrial and organizational psychology.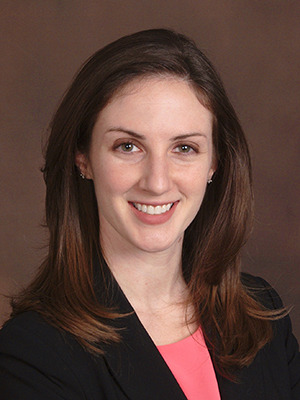 Luciano's dissertation, "Unpacking the Dynamics of Cross-Unit Coordination: a Multi-Level Quasi-Experimental Investigation," studied 2,357 hospital-patient transfers between units over a 16-week period, and investigated the implications for patient care. The Wallace Award recognizes research methods that are both rigorous and creative.
Luciano is now an assistant professor of management at Arizona State University. Her dissertation adviser was UConn management professor John Mathieu.
This is the second major award that she has received in recent months. In July, she was awarded the J. Richard Hackman Award at the INGRoup conference in Helsinki, Finland, where her work was described as 'analytically eloquent.'