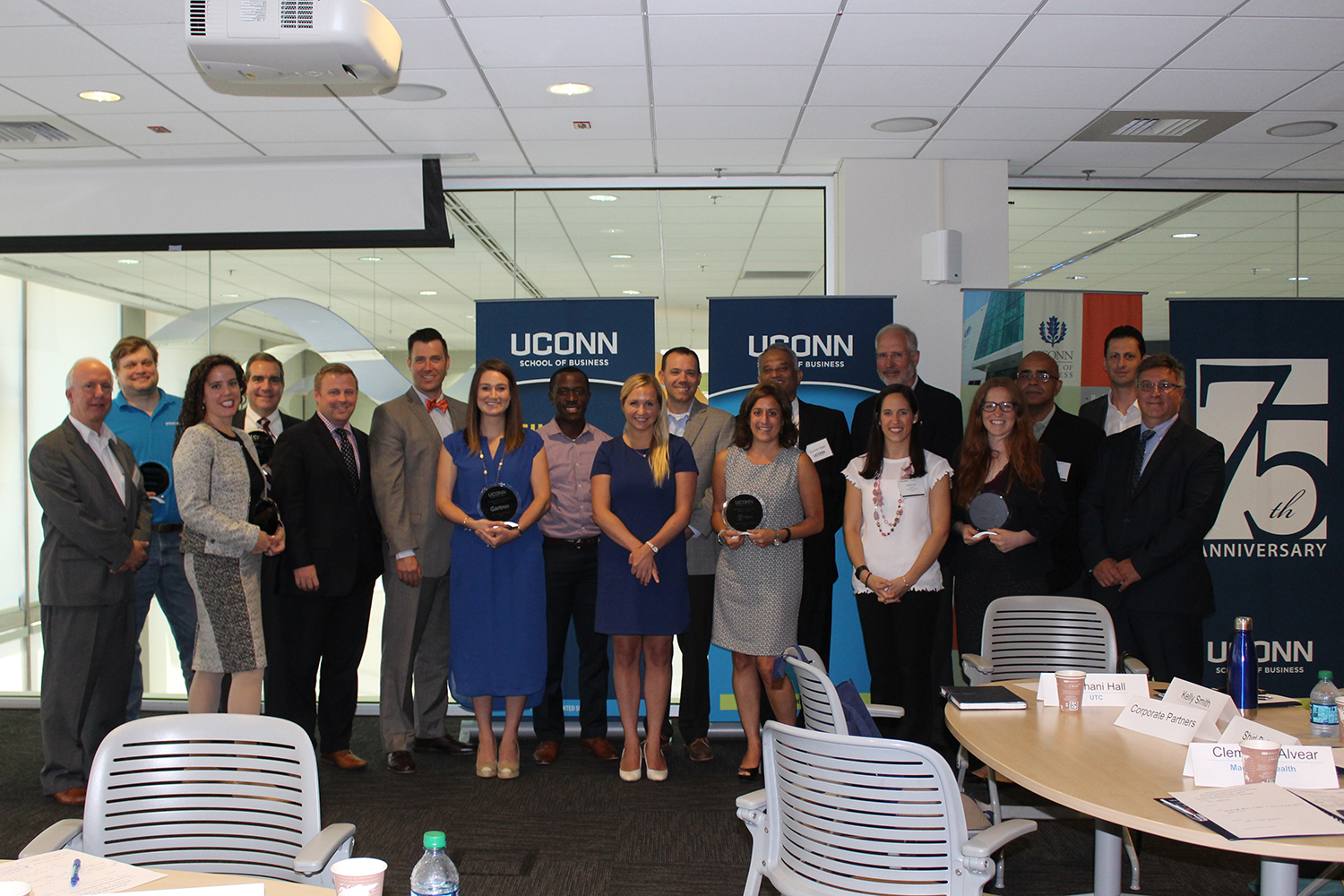 The School of Business' Graduate Career Development Office hosted a Corporate Recruiter's Summit recently, inviting top business and human resources leaders from across Connecticut to share ideas for engaging and recruiting graduate business students.
"Our corporate partners were very open to sharing their feedback and how they intend to continue working with our students going forward," said Robert Volle, assistant director of the Graduate Career Development Office. "Our goal is to make it as easy as possible for our corporate partners to engage and hire our students."
The July 13 event was well-received and Volle and other organizers said it further strengthened partnerships with top companies, including Cigna, Cognizant, Gartner, IBM, Priceline and Prudential, which were recognized for their outstanding commitment to UConn students.