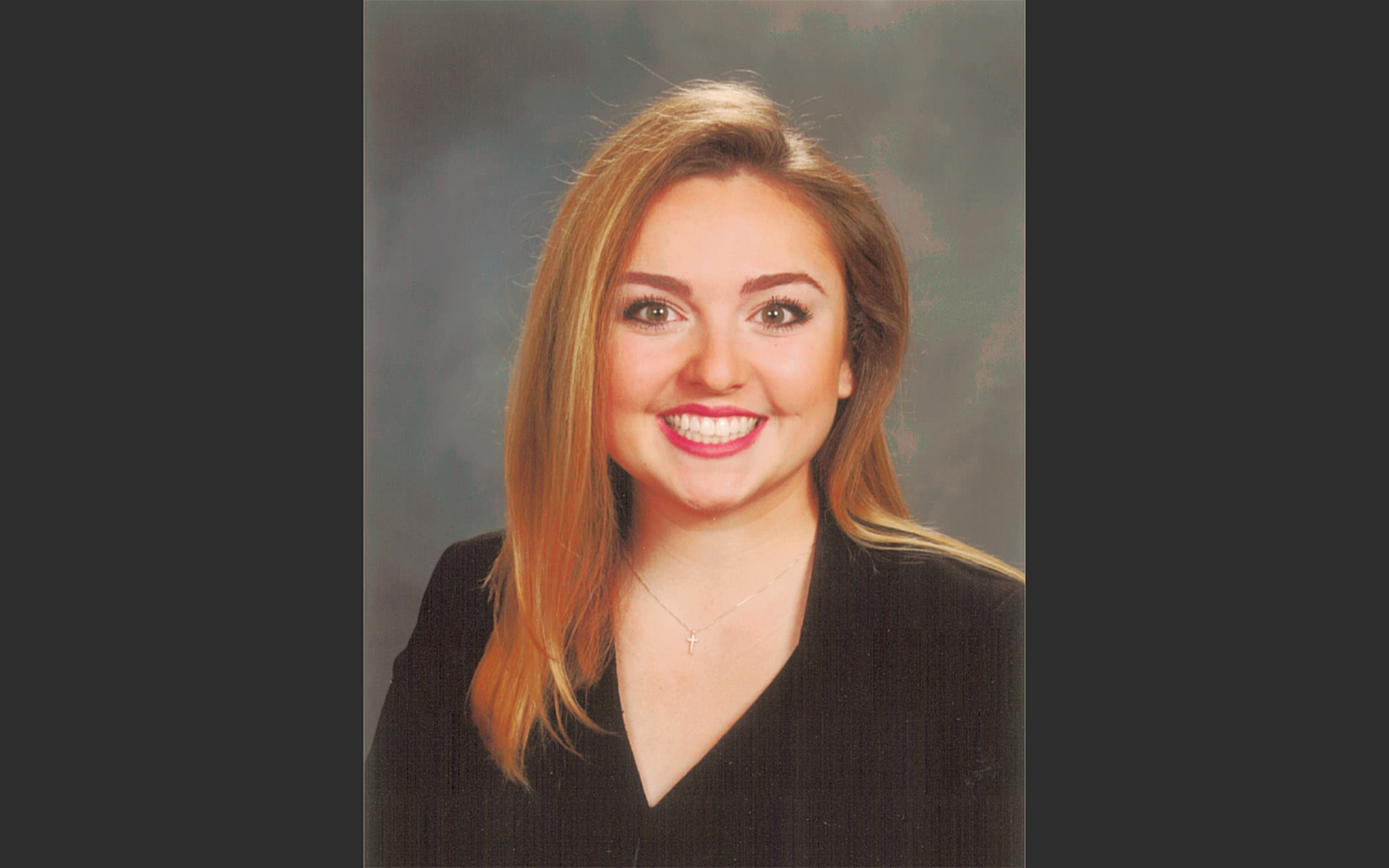 Kayla O'Leary: Marketing
'Those High Achievers Pulled Out a Competitive Side in Me!'
Kayla O'Leary '16 combined her passion for marketing and her love of the law into an honors thesis during her senior year.
How do you balance a consumer's freedom of speech, including the right to gripe about a product or service on social media, with a company's right to respond to unfair criticism and protect its brand equity?
"The intersection of social media and trademark law has been a hot topic for legal research during the past two decades with the advancement of internet technology," O'Leary said. "I find it so interesting because the courts are still trying to figure out all the answers, how to interpret the law. There's very little legal precedent and the laws are constantly being modified to try to keep up with technological advancement."
O'Leary will attend Boston University's law school full-time in the fall, focusing on intellectual property law. At UConn, she was enrolled in the Honors Program, majored in marketing with a pre-law track, and minored in English. She also received the Samuel L. Schrager Business Law Scholarship, given to a student with an excellent academic record and great potential for success as a business law professional.
One of the best experiences she had at UConn was a six-week trip to London after her freshman year, studying the legal and ethical environment of business in the United Kingdom and the European Union. Business Law professor Robert Bird, who taught that class and later became her adviser, describes her as an intellectual stand-out with a bright future.
During her UConn years, O'Leary had three vastly different internships. She worked at a major financial firm, the Secretary of the State's office, both in Hartford, and a manufacturing company in Maine.
"I valued having such diverse experiences," said O'Leary, who considers herself a native of both Newtown, Conn., and Scarborough, Maine. "I learned something new in each position."
In addition to participating in the honors program, earning a GPA close to a 4.0, and being recognized as a New England Scholar, O'Leary has been very involved in Greek life on campus. She is vice president of external affairs on the Panhellenic Council Executive Board that oversees all sorority life at UConn.
Arriving on campus as a freshman, O'Leary felt a bit overwhelmed. "It was an adjustment to get used to such a big campus and so many students. I felt like I would never survive in a sea of thousands. But the environment helped motivate me to be the best I could be and work hard to stand out among so many smart and ambitious students. All that hard work really does pay off. Those 'high-achievers' pulled out that competitive side in me."
Related Commencement 2016 Stories
2016 School of Business Undergraduate Commencement Ceremony (Video)
View a copy of the 2016 Commencement Program
Listen to Your Mother! New York Life President John Y. Kim '87 MBA Delivers Light-Hearted, Advice-Filled Commencement Speech
2016 Commencement Student Speaker: Parth Rajesh Rana '15
Graduate Profiles