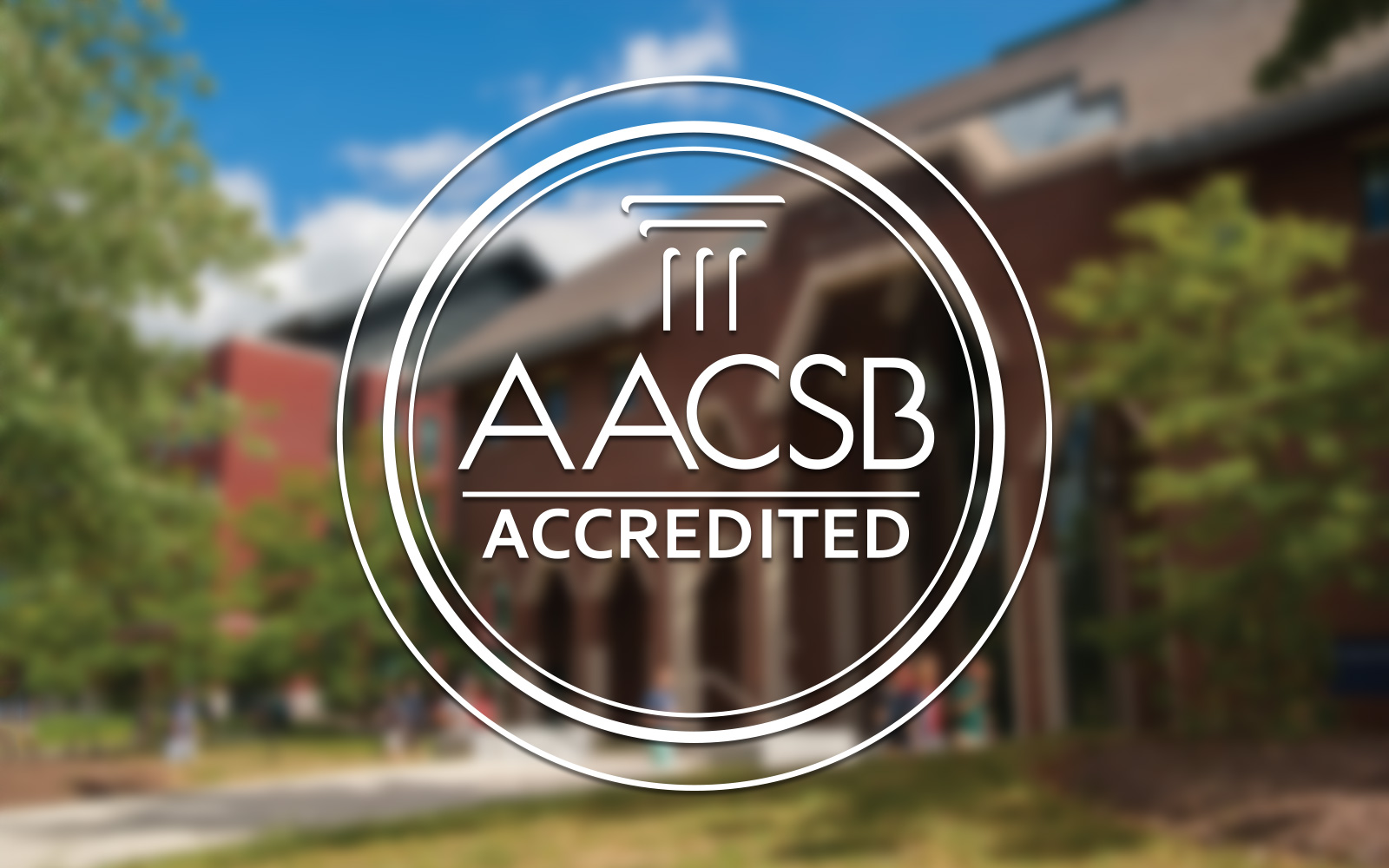 The UConn School of Business has earned re-accreditation by AACSB International—the Association to Advance Collegiate Schools of Business—for both its business and accounting programs. Founded in 1916, AACSB International is the longest-serving, global accrediting body for business schools that offer undergraduate, master's, and doctoral degrees in business and accounting.
AACSB Accreditation is the hallmark of excellence in business and accounting education, and has been earned by less than 5 percent of the world's business programs. Today, there are 752 business schools in 51 countries and territories that maintain AACSB Accreditation. Similarly, 182 institutions maintain an additional, specialized AACSB Accreditation for their accounting programs.
"It takes a great deal of commitment and determination to earn and maintain AACSB Accreditation," said Robert D. Reid, executive vice president and chief accreditation officer of AACSB International. "Business schools must not only meet specific standards of excellence, but their deans, faculty, and professional staff must make a commitment to ongoing, continuous improvement to ensure that the institution will continue to deliver the highest quality of education to students."
Celebrating its 75th anniversary this year, the UConn School of Business is an internationally recognized leader in management education and research, focused on developing solutions to some of the most pressing global issues of our time—sustainability, economic infrastructure, innovation, risk and uncertainty, health care, and managing and interpreting information.
"AACSB International's renewal of our accreditation is a wonderful capstone to a yearlong celebration of the School's 75th anniversary," said John A. Elliott, dean of the School of Business. "This recognition further affirms our ongoing commitment to maintaining the highest standards of teaching and research excellence."
Continuously accredited by AACSB International since 1957, the business school is frequently ranked among the nation's top 25 public institutions by CEO Magazine, Financial Times, Military Times, and U.S. News & World Report.
To learn more about AACSB International accreditation, visit http://www.aacsb.edu/accreditation/.