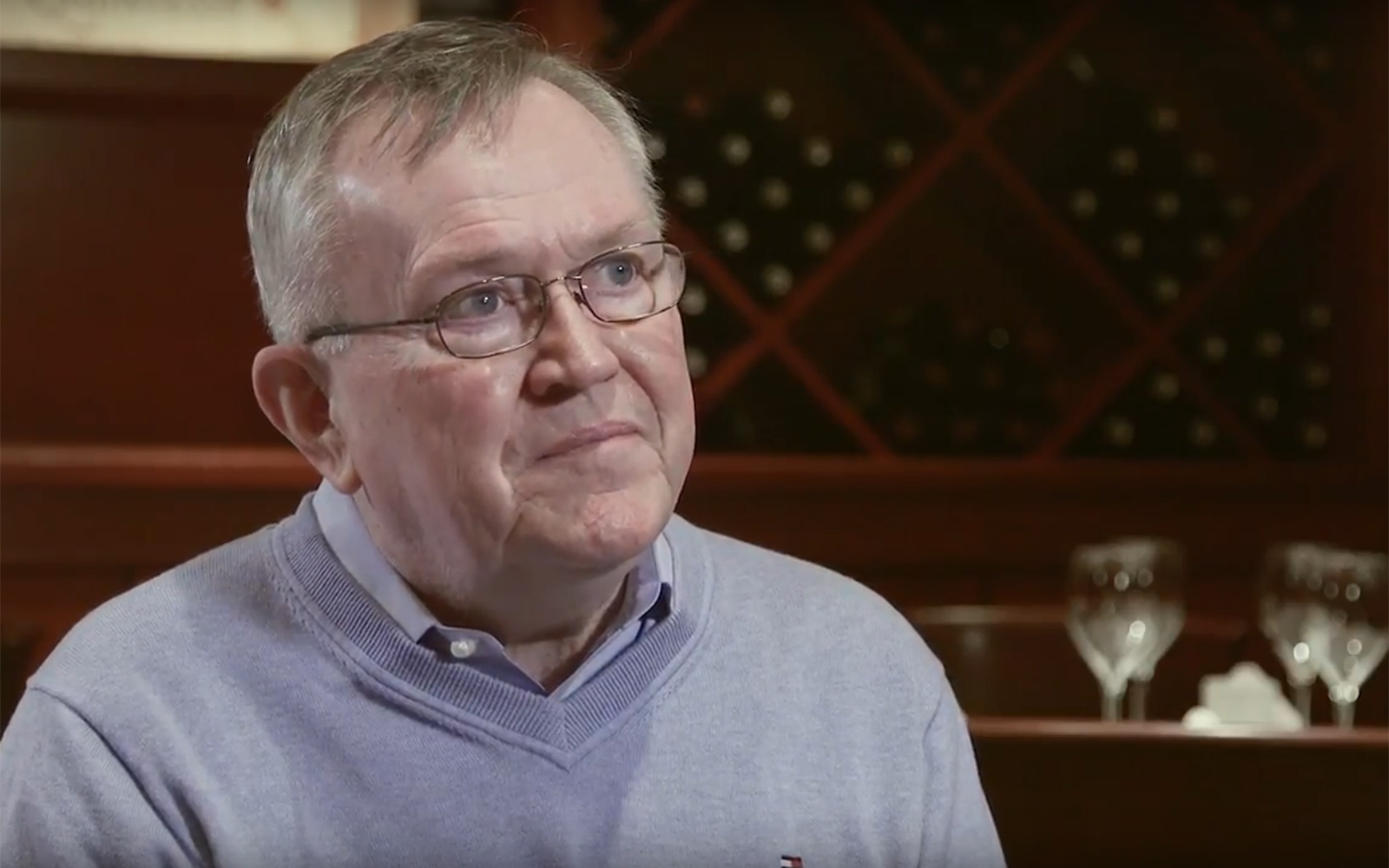 UConn Professor and President Emeritus Philip Austin Says Uniting People Is Vital Skill for Young Business Leaders
University of Connecticut Professor and President Emeritus Philip E. Austin was reluctant to ask the governor and the state legislature for additional money after the state had generously given UConn some $1 billion for improvements.
But six years after the highly successful passage of UConn 2000—in which the state invested in the University's facilities, faculty and growth—it became clear to Austin that another, large capital investment would take the school across the finish line.
After all, there were electrical sockets dangling in some buildings, ceiling tiles that were falling in during classes, and some buildings that were in shocking disrepair, reflecting poorly on an accomplished university.
"We went back to Gov. [John] Rowland and said, 'Thanks very much for the confidence you placed in us, but we're only halfway there,'" Austin recalled during a recent interview. Austin and his team figured $2.5 billion—raised from taxpayer money and private gifts—would cover the bill, but that they'd be lucky to get another $500 million from the state.
"How much do you need?" Rowland asked, and the question hung in the air for a few seconds.
"I said, '$1.5 billion!,' and Governor Rowland said, 'You're not going to get more than another $1.3 billion, and that's it!,'" Austin recalled.
"I said, 'Thank you sir,' and I excused myself quickly, before he changed his mind!," Austin said with a grin. The funding, known as 21st Century UConn, was approved in 2002.
Almost overnight, following the state's two investments, UConn experienced a surge in applicants, average SAT scores skyrocketed, and students who had a choice of going to virtually any university in the country, now wanted to go to UConn. It was a turning point in the University's history, Austin said.
For Austin, a beloved leader and former economics and finance professor, the many accomplishments of his administration offer lessons from which today's business students can benefit. Business leadership, or any kind of leadership, is predicated on one's ability to build consensus, persuade, inspire and unite colleagues, he said.
"Smart people have different opinions and somehow you must get them to come together. If you force something down people's throats, they are going to smile and then just derail the whole thing,"
he said. In the case of 21st Century UConn, strong support from both political parties, united by a common support for and belief in the university, led to legislative approval.
Austin, long considered a strong advocate for the School of Business, served as UConn's president twice. His original, 11-year appointment spanned from 1996 to 2007, and then he returned to the teaching faculty. In 2010, he accepted a request to serve as the interim university president for approximately a year. Subsequently he was UConn's interim vice president for health affairs and, at the request of Gov. Dannel Malloy, he served as the interim president of the Connecticut Board of Regents for High Education from 2012-2013.
Coincidentally, both he and School of Business Dean John A. Elliott served on the faculty of Bernard Baruch College in New York City. Austin served as provost and vice president for academic affairs and professor of economics and finance from 1978 to 1984, and Elliott as vice president and dean of the Zicklin School of Business at Baruch, from 2002 to 2012.
Austin said that during his tenure, he felt that a strong School of Business was vital, particularly in a state like Connecticut, "where there is a demand for bright, young, talented, properly-educated people to move into business careers," and because so many Fortune 500 companies are headquartered here, he said. "In the case of the University of Connecticut School of Business, it has been a strong and good academic component for decades. We would be 'partially unclothed' if we didn't have a superior School of Business."
The University, Austin said, is an economic development magnet for the state. He realized early on that Connecticut needed a superior, nationally ranked, nationally recognized public university. Yale, he said, is one of the world's outstanding universities, but its students leave and scatter throughout the world. Most of UConn's alumni remain in Connecticut.
"We needed to keep the best students from Connecticut at UConn, and give them the best education possible. Fortunately, enough of our elected leadership agreed with that,"
he said. His presidency included the creation of new residence halls, a biotechnology building, a visitor's center, a home for the UConn Foundation, new IT, several new buildings dedicated to research and teaching in Storrs, new construction and improvements at each of the regional campuses, construction of Rentschler Field and additional funding for UConn Health. The improvements brought the infrastructure up to a par with the academic excellence, he said.
"It's been a remarkable period of time and quite an honor be here and to watch it happen and try to lead the effort with a lot of very good people," Austin said, praising the faculty who persevered through less than optimal working conditions in the 1960s, 1970s and 1980s.
The future of this revitalized UConn is bright, he said.
"In the state, country and the world, we are going through enormous economic changes, unpredictability and uncertainty," Austin said. "In my opinion, the University of Connecticut is set up to compete effectively."
"With respect to quality of the product and price of the product, I don't think there's a better deal in the country than a UConn education,"
he said. "There has been pressure to keep tuition down even as state appropriations have been decreasing. I think the way they [administration and Board of Trustees] have handled tuition for the last few years is appropriate and is providing the revenue, in very difficult and challenging times, to keep 'body and soul' together and maintain growth.
"Everybody in the country, even the private universities, are experiencing the same challenges and threats. But they haven't had the benefit of the state providing them with around $5 billion worth of new faculty, staff, buildings, laboratories, libraries and technology," he said.
"Given the quality of UConn's academic product and excitement of its athletics, performing arts and other forms of creative expression, not just for students but also for the community, UConn serves as a focal point for the people of Connecticut. I think the place is the best deal there is, even for those individuals who don't come to UConn. If you are a state citizen, you benefit from having a strong University of Connecticut."