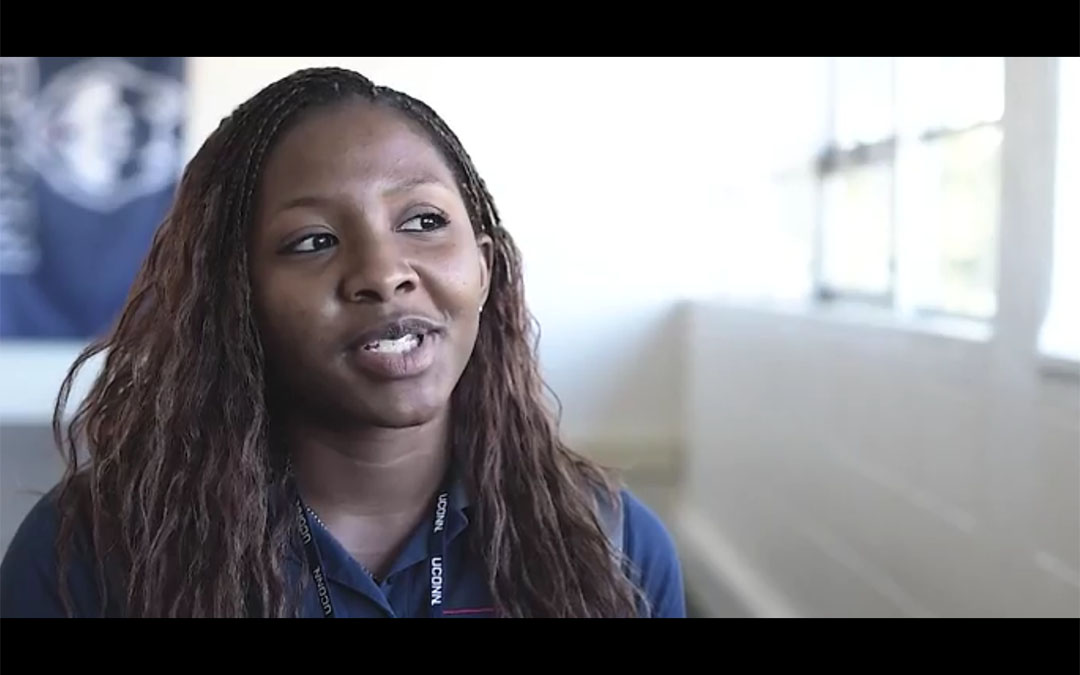 UConn's Entrepreneurship Bootcamp for Veterans Helps Military Heroes Become Business Moguls
The UConn School of Business has a strong and proud history of serving the educational and career needs of military leaders and veterans, a tradition that dates back to its earliest days.
After WWII, the university offered business classes at Fort Trumbull in New London to serve returning GIs. The creation of a full-time MBA program on the Storrs campus in 1960, another milestone at the School of Business, occurred as a direct result of a contract to expand educational opportunities for members of the Air Force.
Today, the Entrepreneurship Bootcamp for Veterans with Disabilities (EBV) program is helping with the integration of veterans back into the workforce. In the six years since its creation at UConn, 135 veterans have completed the course on their path to becoming entrepreneurs.
"UConn's place in the 'Sea of Goodwill' of organizations that create reintegration opportunities for veterans continues to distinguish it among universities in the United States," said UConn EBV Director Michael Zacchea '12 MBA, a retired Marine lieutenant colonel. Entrepreneurial educational opportunities are an important component for many military members returning to civilian life, he said.
Of the 135 EBV graduates, 100 are men and 35 are women. Thus far, they've started 95 businesses (including seven non-profits) and 84 of those businesses are still going strong. Combined, they have generated some $25 million in revenue and have created about 170 jobs.
In addition, the program has helped 18 veterans find new career employment and 13 have pursued higher education opportunities, including two who are earning doctoral degrees, one who is in law school and five who are earning MBAs. Every year the program includes at least one veteran emerging from a period of homelessness. The Class of 2015 had three formerly homeless veterans.
Some of the EBV graduates been awarded the Purple Heart, others earned the Legion of Merit and still more have been decorated for valor in combat. Almost all of them are highly educated, most having completed undergraduate degrees and many with advanced degrees. EBV students come from all branches of the military and the majority are Connecticut residents.
While they all want to create a business, many are developing mission statements that offer direct benefits for their fellow service members. The goal of the EBV program is to give the veterans the knowledge and support needed to turn a great concept to a successful business.
The EBV program, offered at no cost to participants, leverages the faculty and resources of the School of Business to provide veterans with cutting-edge training in entrepreneurship and small-business management. The program teaches veterans how to write a business plan, raise capital, attract customers, develop a marketing strategy and more. After completing the intensive, 10-day "bootcamp" course, the veterans are offered a year of continuing support and mentorship.
The UConn School of Business has received recognition for its work in veteran reintegration. Last March, UConn was cited as among the "Best for Veterans—Business Schools 2015" according to a report by Military Times. UConn ranked No. 54 nationally, in a year that saw record applications and a process that was highly competitive.
In 2014, the UConn EBV and School of Business were recognized by Newman's Own Foundation as one of the five best veteran non-profit organizations in the country.