Credits UConn Professors for Giving Her Confidence
UConn alumna Erin Henry '14 Ph.D. recently received the American Taxation Association/PricewaterhouseCoopers Outstanding Dissertation Award for the research she completed as a UConn doctoral candidate.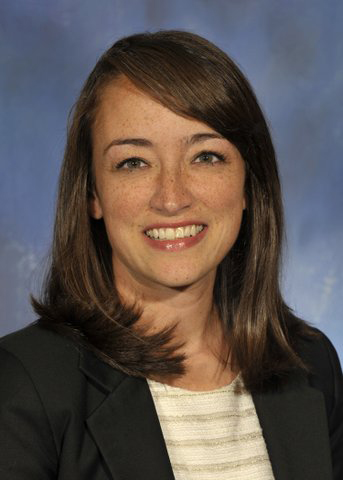 Henry, who is now a professor at the University of Tennessee, submitted her dissertation work titled, "The Information Content of Tax Expense: a firm and Market-level Return Decomposition."
"My research is focused on how investors value tax-related financial statement information, and that dissertation paper extends this research by showing that investors view a firm with higher tax expense as being less risky," she said.
"While at UConn, my advisor was [Professor and Accounting Department Head] George Plesko and I worked closely with many of the faculty members, including Dave Weber, John Phillips and Amy Dunbar. I am so thankful for the training and mentorship I received there.
"It sounds a little corny, but honestly, my advisors at UConn taught me to believe in myself and in my ideas, and gave me the framework that I needed to organize and implement them in my research," she said. "As I now transition from the role of advisee to advisor, I only hope I can be as strong a motivator and supporter as my advisors at UConn were for me."
In addition to her doctoral degree, Henry has a bachelor of science in accountancy from Mississippi State University and a master's in taxation from the University of Memphis and is a CPA licensed in Tennessee.
Prior to obtaining her Ph.D., Henry worked as a tax expert for Thompson Dunavant, PLC in Memphis, Tenn. In addition to her position at UT, she also holds an appointment as a research economist for the Internal Revenue Service's Statistics of Income division. Her research interests include the capital market implications of tax reporting and the impact of tax policy on firm behavior.