Professor Robin Coulter Brings New Ideas, Energy to American Marketing Association
UConn Marketing Professor Robin Coulter has been selected as the 2015-16 president of the prestigious American Marketing Association's Academic Council.
Coulter said she has identified three key goals to focus on during her tenure with the organization, which has 30,000 members worldwide.
"It's an exciting time to be president of Academic Council, as there are many opportunities to make change," Coulter said. "I'm looking forward to working with Russ Klein, the AMA's new CEO, and his management team."
Coulter said she is particularly interested in forging greater alliances between academics and practitioners in the field. She also anticipates expanding and popularizing the AMA journals, Journal of Marketing and Journal of Marketing Research, with work that will intrigue both academics and practitioners. Coulter also plans to strengthen AMA's academic community through integrated in-person and online experiences.
The AMA is the only marketing organization that has both academics and marketers, Coulter said. Its Academic Council consists of 12 educators representing the 3,500 academic members, who hail primarily from the U.S., Europe, and China.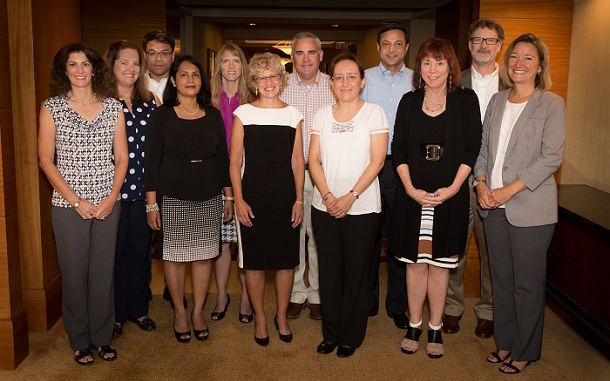 Coulter has been instrumental in organizing 'town hall'-style meetings to start conversations and initiatives that will help to build stronger relations between the AMA and the academic community and between the academic and practitioner constituencies, Klein said.
"She brings new ideas and energy to the conversation and is helping to shape AMA as a forum to connect like-minded individuals and foster knowledge sharing, provide resources, tools and training, and support marketing practice and thought leadership around the globe," Klein said. "Robin's energy to unlock the unique value inside the AMA community through bridging scholarly thought with applied knowledge will serve to make the AMA an essential organization for every marketer."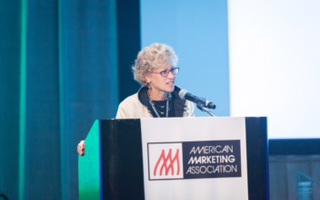 AMA hosts two conferences annually at which academics present their current research across a wide array of marketing topics. Coulter is working with her Winter 2016 conference co-chairs, Charlie Hofacker of Florida State and Thorsten Hennig-Thurau of the University of Münster, Germany.
The organization has received a record 650 academic submissions for the winter conference, which focuses on how digital marketing is changing the industry.
In addition to her teaching and research responsibilities at UConn, Coulter is the University's VOYA Financial Fellow and an inaugural fellow at the Brands and Brand Relationships Institute. She has served as department head for the Marketing Department since 2008.
An active member of the Association for Consumer Research, Coulter's interests focus on consumer behavior issues with strategic marketing implications; her research employs both qualitative and quantitative methods to address branding and brand management in a global world, cross-cultural consumer behavior and global citizenship, and behavioral pricing.