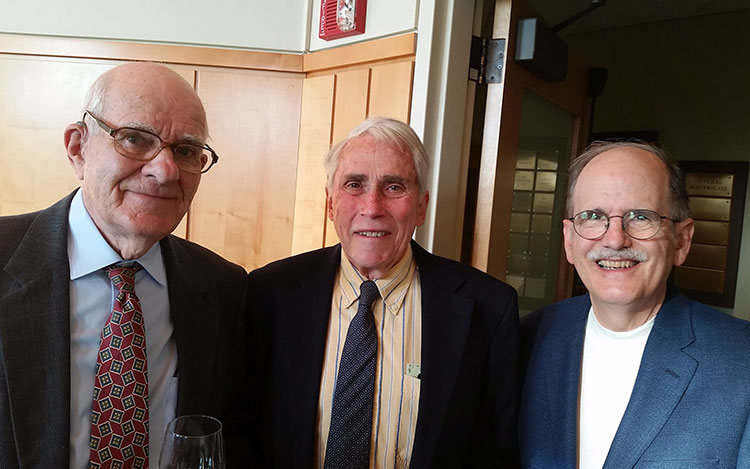 Faculty Retirees Gather to Socialize, Reminisce
By Cynthia Adams, Group Coordinator
Retirees from the School of Business recently participated in a second social event this academic year, which included a scrumptious dinner in the School's Boardroom and the opportunity to attend a performance of Rhythmic Circus at the Jorgensen Auditorium.
The April 18 event drew some newcomers to the group, including Karla Fox, Tom and Sondra Morrison and Marge and Dick Kochanek. Others in attendance were: Dean John Elliott and Laura Philips, Rob and Mary Hoskin, Harry Johnson, Keith and Marietta Johnson, Lin and Waldo Klein, Richard Norgaard and Karen Zimmer, Murphy Sewall and Virginia Fulton, Crayton and Harriett Walker, Susan Spiggle and Tom Martin, and Roger and Cindy Adams. In addition, we were pleased to welcome alumnus Roger Adams, '74 MBA, who was the graduate assistant of Keith Johnson.
A brief survey will soon be emailed to retirees to see what programs will best meet their needs in the Fall.
Photos from the gathering can be viewed here.