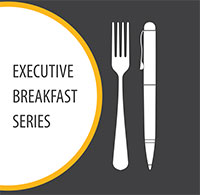 The University of Connecticut School of Business is offering a breakfast seminar titled, "Demystifying Big Data," from 7:30 to 9 a.m. March 25 at the Society Room, 31 Pratt Street, Hartford. Professor Ramesh Shankar, assistant department head for the university's information systems program, will discuss the opportunities and challenges associated with leveraging Big Data and extracting full value. Participants will gain an understanding of the business value offered by the emerging ecosystem of Big Data technologies such as Apache Hadoop, Spark, Hive, and others.
This a "must-attend" event for Human Resources, Marketing, Information Technology, Operations Management and Healthcare leaders as well as Chief Financial Officers, Chief Operating Officers and Chief Executive Officers. Business leaders will leave the seminar with an enhanced understanding of the potential of Big Data in their organization to improve functional and operational results.
Pre-registration is required and can be made online or by calling 860-486-5498. Seating is limited.
Dr. Shankar earned a Ph.D. from the Stern School of Business at New York University. His current research focuses on social media, strategic analysis of digital goods, such as software, music and video games, and the impact of information systems on business processes and structure of firms. He has served as a management consultant with many multinational corporations including PricewaterhouseCoopers, Morgan Stanley, Wipro Infotech and ICICI Ltd.