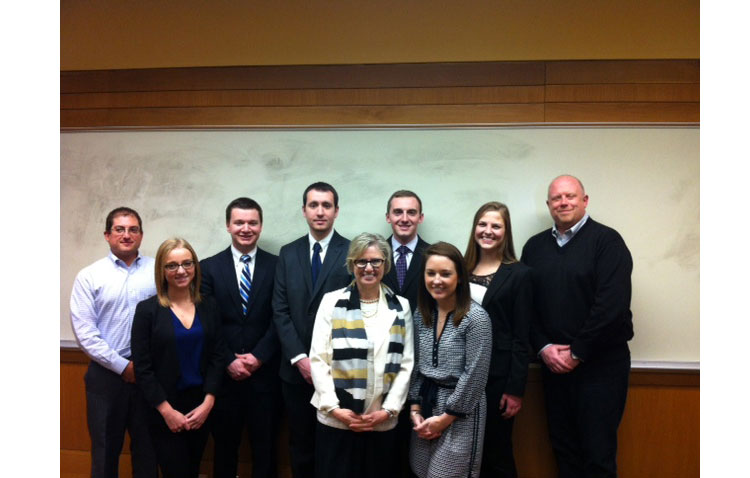 On Friday, March 6th, eighteen UConn School of Business students competed in the Hartford Financial Services Case Competition. This is the 5th year in a row that The Hartford has invited UConn students to participate in a case competition here at UConn for a $1,000 cash prize.
Teams were given the challenge to increase the market share of cyber security in small to medium business markets. The panel of Hartford judges, Christopher DiMartino, William Cook and Wendy Knopf, indicated that the process of selecting the winning team was extremely challenging due to the unique and creative business recommendations that each team presented.
This year's winning team members were: Alan Tischbein, Allyson Roach, Robert Mercier, Christina Debruin and Daniel McDonnell. While all four teams presented articulate, well-thought out business plans, the judges made their final decision based on a combination of overall presentation, business acumen and the professional grade marketing materials which put the team's presentation in the winning spot.
As the team moves on to the final competition, we wish them the best of luck. Last year, the UConn team won both competitions and brought the winning title back to UConn. Best of luck to the team members and congratulations to all of the students who dedicated their time and efforts to another successful case competition.