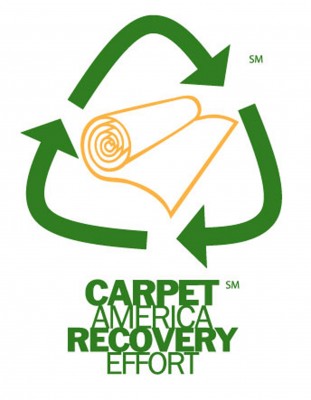 The University of Connecticut's School of Engineering and the Institute of Materials Science have received a $435,000 research grant to develop products made from particle board containing recycled carpeting. Approximately $100,000 will be apportioned to the UConn School of Business to perform an economic and market analysis for these new products, which are targeted to the construction industry.
Richard Parness, Ph.D., a UConn faculty member in the Polymer Program of Institute of Material Sciences will develop and test the products, in conjunction with colleagues Ioulia Valla and George Bollas. Parness has tremendous expertise in this field, having patented other particle board while at UConn.
The grant is sponsored by the Carpet America Recovery Effort (CARE), whose purpose is to develop market-based solutions for recycling and reusing post-consumer carpet. In 2013, some 3.7 billion pounds of carpeting was sent to landfills. Since then, CARE members have been successful in diverting more than 3.25 billion pounds of carpeting from landfills in the U.S., according to Robert Peoples, Ph.D., and CARE executive director. Because of its complex fabric and chemical makeup, recycling of carpet is particularly complex.
The UConn School of Business marketing analysis will be carried out by graduate students in the Stamford Learning Accelerator (SLA), said Brian Brady, SLA Director and co-investigator of the grant. "MBA students will be assessing the market opportunity for these new products, and will help identify optimal target customers and develop a pricing- and distribution- strategy. We are excited about the potential of patented particle board products incorporating post-consumer carpeting as one solution in aiding the sustainability efforts of CARE."
The research will begin this summer and will take approximately a year.
"The fact that UConn was selected for this project is exciting," Brady said. "This grant is substantial, and represents a cross-disciplinary effort between the School of Business and the School of Engineering and is a further example of the ongoing collaboration between both. We are excited to work with CARE, Dr. Parnas and his colleagues on this project in hopes that UConn's efforts can help play a role in improving our environment and local communities."