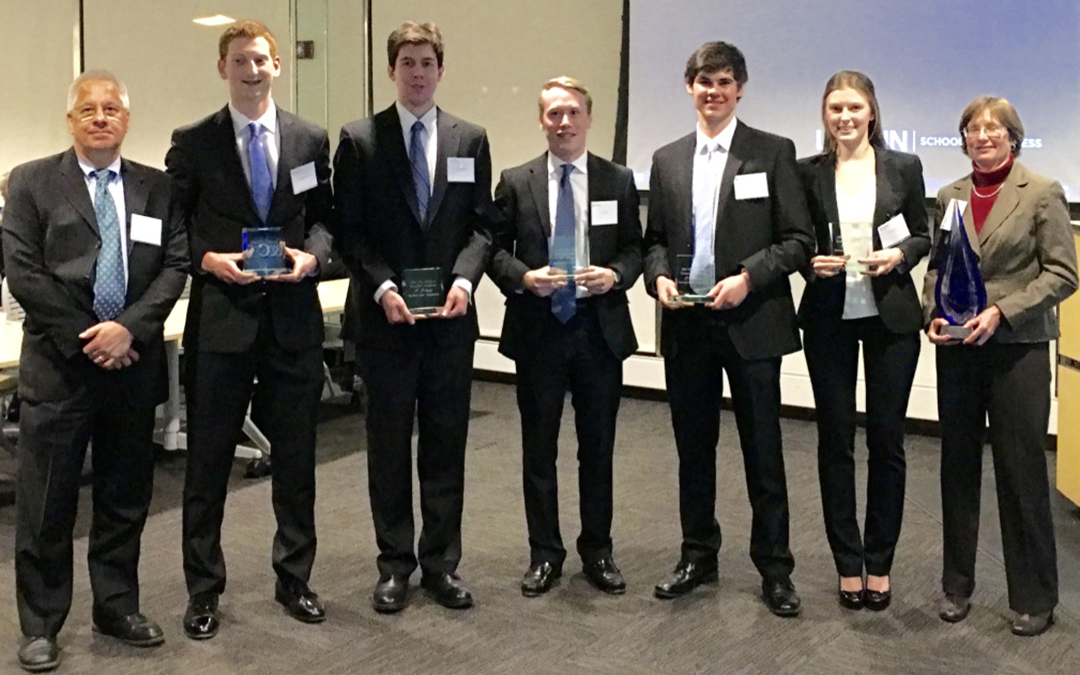 A team of undergraduates from the UConn School of Business placed first in this year's regional CFA Research Challenge case competition. Ten teams representing colleges and universities in the Connecticut/Rhode Island area participated in the event, which was sponsored and coordinated by the Hartford CFA Society.
Each team prepared extensive written reports on the assigned case (Barnes Group), which were then submitted for review by judges at the Hartford CFA Society. Four were chosen to compete in the second round – the "presentation round."
Teams were given 15 minutes to report the findings from their written reports, with an additional 10 minute Q&A session with the judges.
The UConn team now moves forward to compete in the CFA Research Challenge National Case Competition to be held in April in Chicago, Illinois.