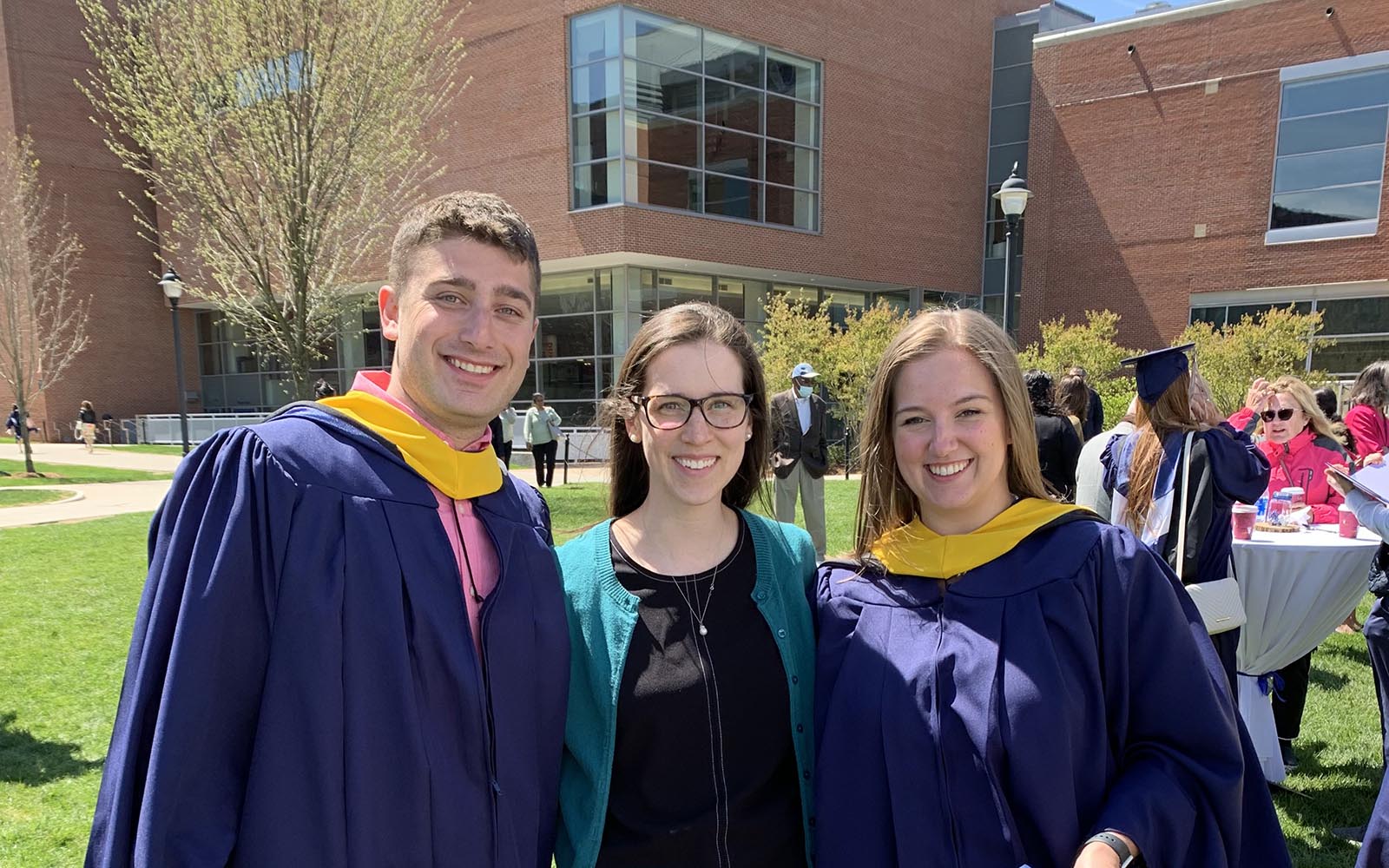 Erin Leigh, the recruiting, career and external relations manager for the Accounting Department, has been named Career Mentor of the Year for the 2021-22 academic year. Leigh was nominated by her students and received the award from the Provost's Office.
A UConn alumna, who earned her bachelor's degree in psychology in 2010, Leigh has served in her current role for 3 1/2 years. She supports both undergraduate accounting majors and minors, and graduate students in the MSA program.
"I tell all of our students that 'I have a job because they need a job,'" she said. While the majority of her work is focused on their academic and career goals, she said she strives to know her students well so she can guide them to the jobs that will most align with their ambitions.
"The most rewarding part of my job is watching the students grow into professionals," Leigh said. "I usually begin helping our students during their sophomore year, so getting to see them grow over the years. Ultimately, seeing them in their caps and gowns and meeting their families after commencement, makes everything I do worth it. I have now been in this position long enough to have alums return to campus, visit me, and tell me how things are going, which is pretty special too."
Department Head George Plesko said the Accounting Department has always had a reputation for service and support of students.
"Our AACSB [Association to Advance Collegiate Schools of Business] reviews consistently note that having this position in the department is a 'best practice' that other schools should follow, and having Erin in this role only makes us better," he said.