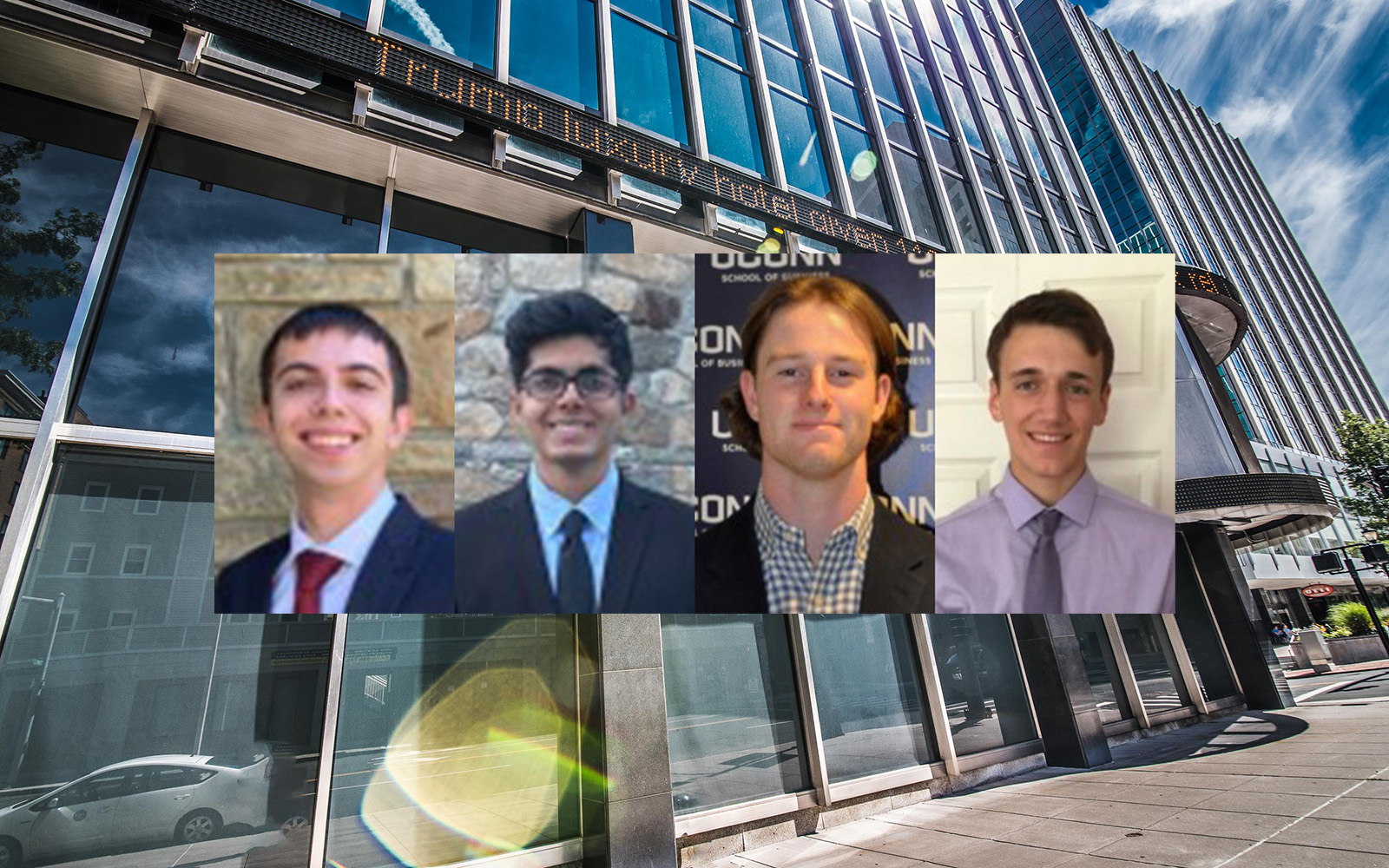 A team of finance students took second place in this year's Hartford CFA Institute Research Challenge. The award capped off senior year for three of the four team members, whose 20-page report analyzing a publicly traded company impressed the judges.
The UConn team included captain Devin Stachelsky, Dhanush Kotumraju, Jackson Seymour and Ben Armstrong. All are senior except Kotumraju, who is a sophomore. The team adviser was finance professor Paul Gilson.
"We are all so thankful for this opportunity, and it was fantastic to apply what we'd learned in the classroom to a real-life challenge," Stachelsky said. He said the team's attention to detail, its careful financial analysis, and an aesthetically pleasing presentation helped sway the judges. The team conducted its analysis on Otis Worldwide Corp., which develops, manufactures and markets elevators, escalators and related equipment.
The CFA challenge provides college students with mentoring and intensive training in financial analysis and professional ethics. The team began its work in the fall. The first-place winners were from Providence College. In total, 13 teams competed.
Stachelsky said the competition was one of the many ways that UConn has prepared him for his career in finance. Being a part of the Student Managed Fund, the Finance Society, and other clubs and organizations has prepared him for his future.
"What's been especially exciting is being able to teach underclassmen to do these things so they, too, land prestigious jobs and build a strong network," he said. "I'm proud to be a UConn student, and I'm really going to miss it when I graduate."