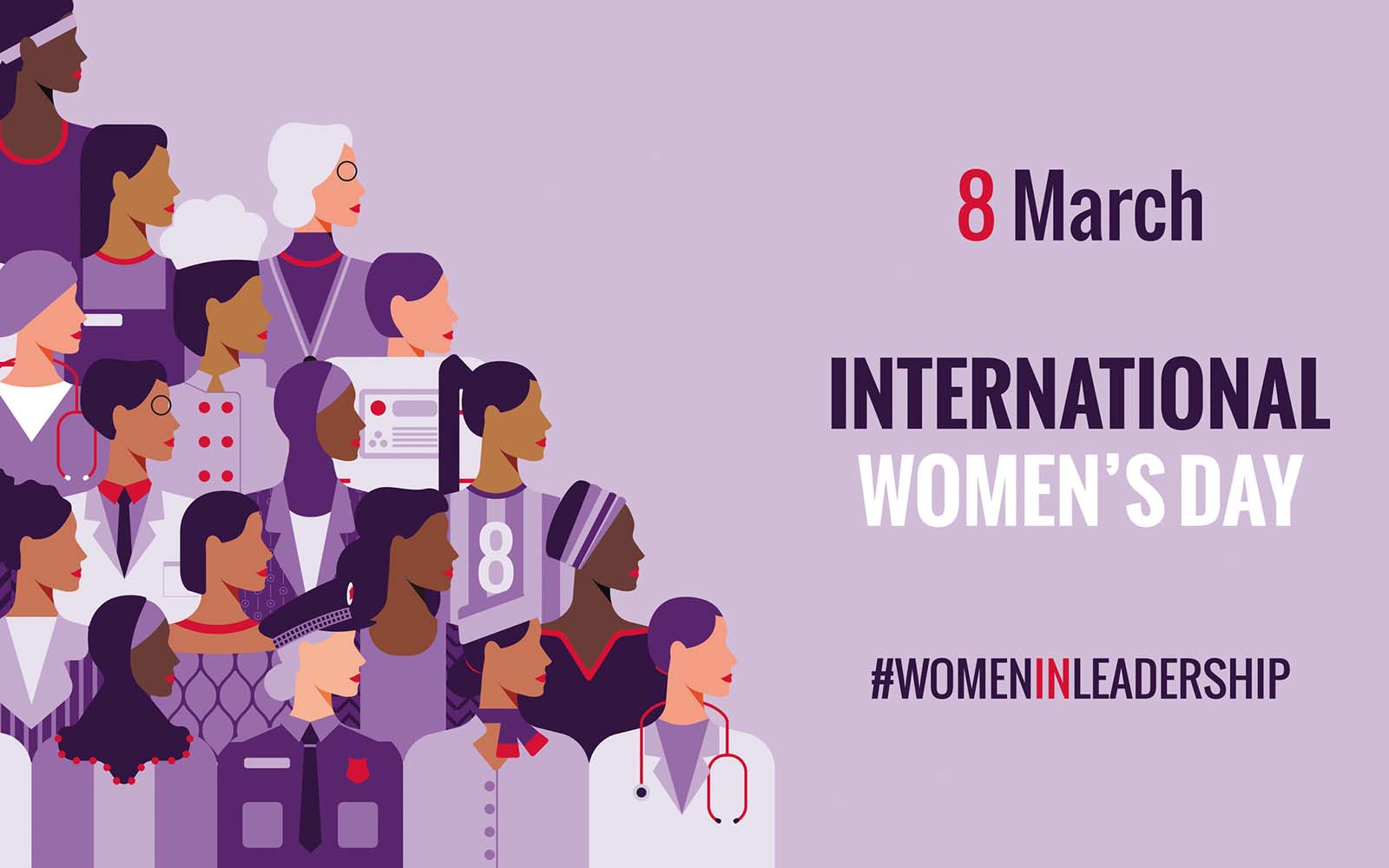 The School of Business is offering two unique programs, both featuring successful women in business, as part of its celebration of International Women's Day on Tuesday.
A panel of leaders from Amazon, including alumna Shirley Tarabochia '17 MBA the General Manager at Amazon's Windsor, Conn. facility, will address graduate students at the GBLC in Hartford.
Meanwhile, some of the School of Business' top women faculty, all with international ties, will address undergraduates at the School of Business Lounge in Storrs.
"We are welcoming two panels of outstanding women who have soared in their careers and are eager to share their experiences and their advice with our students," said Associate Dean Lucy Gilson. "There is tremendous excitement around these two programs."
This year's International Women's Day theme is 'Break the Bias' and it is one that's extremely important to women as they enter the workforce, Gilson said.
"Bias in the workplace definitely is a concern as I enter my career," said senior Jackie Seras, an Honors finance major and one of the coordinators of the undergraduate program. "My biggest concern is within implicit bias and microaggressions, not outward displays of sexism. The past generation of women opened so many doors for us, and I can't wait to make more spaces in finance and law for my children's generation."
Amazon Leaders to Speak with Graduate Students
The Amazon panel will include Tarabochia and Emily Kidder, Human Resource Manager; Meghan Flynn, Workplace Health and Safety Manager; Eni Orzel, Senior Operations Manager; Giuseppe Randazzo, Senior Operations Manager. Also in attendance will be Hilal Kilinc, Operations Manager.
The program will be moderated by Nahkia Henry, UConn School of Business MBA career consultant. She said the panel will answer questions about leadership styles, work-life balance, barriers to success, and who has served as their sources of inspiration.
The program will begin at 5 p.m. at the Graduate Business Learning Center in downtown Hartford. A small number of grad business students will attend in-person and the presentation will also be offered virtually. Men are also welcome to attend.
Register here for the Livestream
Women Professors with International Ties to Speak with Undergraduates
The undergraduate program will feature top women faculty, all of whom have international ties. The program is sponsored by Women In Business, Women in Finance and the Global Ambassadors.
Panelists include professors Nora Madjar, from the Department of Management and Entrepreneurship; Gerlinde Berger-Walliser and Rachel Chambers, both from the Marketing/Business Law department; Alina Lerman, from the Accounting Department; and Cuihong Li, OPIM Department Head. The panelists come from Bulgaria, Germany, China and the UK.
"I've actually had most of the women on this panel as professors so I know at least some of their experiences, but I'm excited to learn more in this setting," Seras said. "I personally want to work in international trade compliance law so I hope to learn more about foreign country business norms and practices. The panel also has worked in diverse locations so I'm looking forward to hearing everything they have to say."
That program will begin at 5 p.m. in the Business Lounge on the first floor of the School of Business in Storrs. No preregistration is required but attendance is limited to 50.