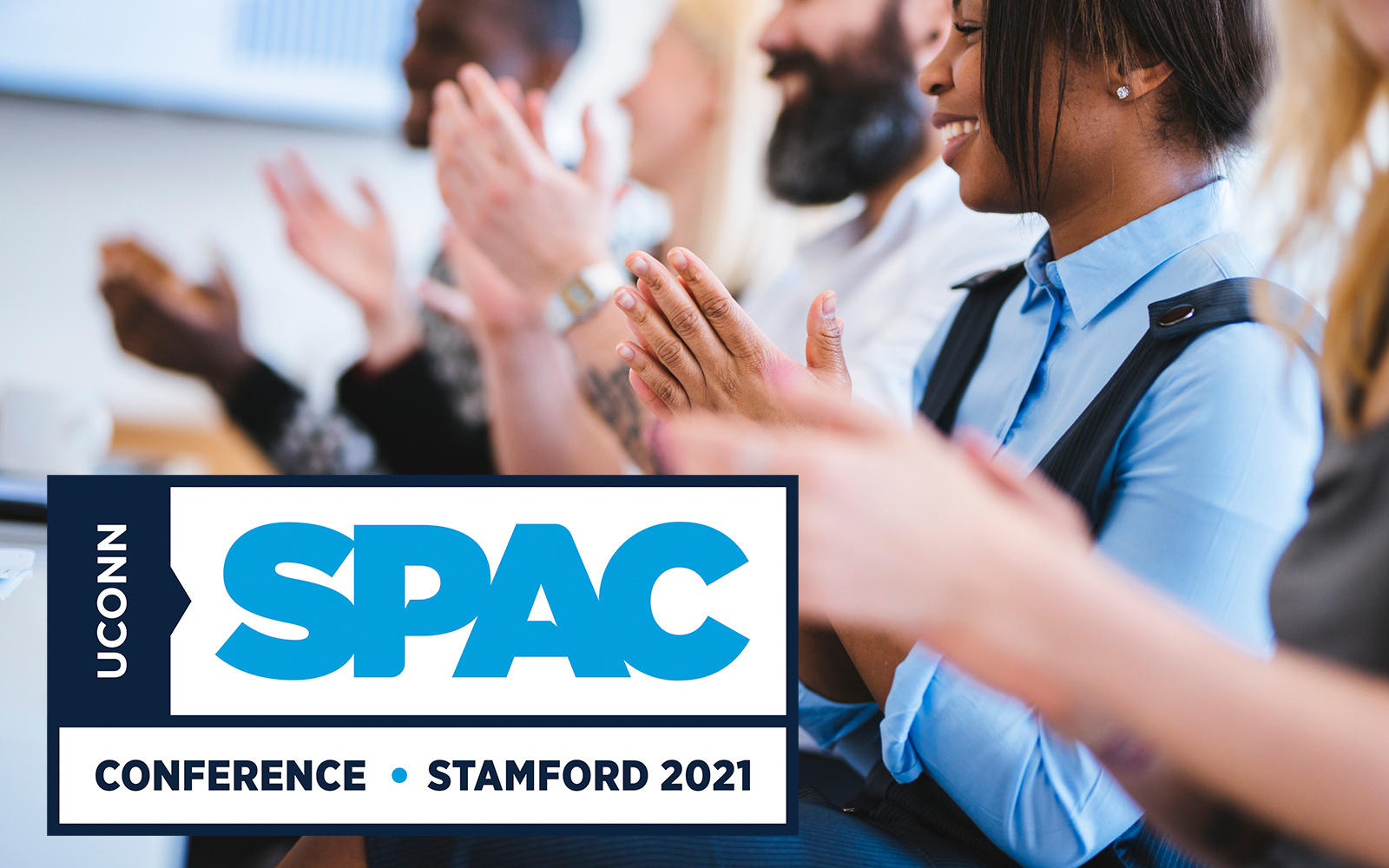 The UConn School of Business will host a half-day conference on Special Purpose Acquisition Companies (SPACs), which are seeing a dramatic spike in interest in the financial and investment communities this year.
"This is the topic of the year in the financial markets," said Professor Yiming Qian, the Toscano Family Chair in Finance at UConn. "SPAC is not new, but was not popular until last year. Before 2020, the annual numbers of SPAC IPOs were in one or two digits. In 2020, however, the number jumped to 248 (compared to 165 traditional IPOs). The number for 2021 already exceeded 500."
The conference will feature financial industry professionals, regulators, and scholars who will share insights on research evidence, regulatory perspectives, and other practices in the SPAC field.
The UConn SPAC Conference will be Dec. 9 in the Gen Re Auditorium at the UConn Stamford campus at One University Place in Stamford. For more information or to register, please visit our website. The event will be from 1 to 4 p.m., followed by an hour of networking.
A SPAC is a publicly traded company created to pool funds (the proceeds raised in the SPAC IPO) in order to acquire or merge with a private firm. It is also known as a "blank check company." Upon the acquisition or merger (aka de-SPAC), the private firm becomes publicly traded. Hence, SPAC is an alternative way for private firms to go public versus the traditional IPO.
"The growth is intriguing. It is not clear what exactly is driving the sudden growth of this phenomenon," Qian said. "There has also been heated debate about the pros and cons of SPACs. Proponents argue that it gives private companies an additional channel to go public, and offers public investors the opportunity to invest early in a startup company. In the meantime, there are concerns of inadequate disclosure compared to traditional IPOs. There is also wide dispersion in terms of post-merger performance."
Conference speakers include distinguished scholars, former regulators, and successful SPAC sponsors and investors. They will discuss why the SPAC market is changing, laws and myths surrounding SPACs, and opportunities and risks that SPACs present.
Speakers include:
• Jay Ritter, the Joseph B. Cordell Eminent Scholar and professor of finance at the University of Florida;
• Yiming Qian, Toscano Family Chair in Finance and a professor at UConn;
• George Barrios '87, '89 MBA, founder and co-CEO of Isos Capital Management and a UConn alumnus;
• John Coates, the John F. Cogan, Jr. Professor of Law and Economics at Harvard Law School;
• Michael Brooder, managing partner of Marcum LLP;
• Kevin Rakin, co-Founder of HighCape Capital; and
• Matt McCooe, CEO of Connecticut Innovations.
The UConn School of Business is developing a Center for Private and Entrepreneurial Capital (CPEC). One mission of the center is to promote thought leadership in the area of private equity and venture capital. The conference is a result of that effort.
"As a university, we have both the ability and the responsibility to bring together leading experts from academia and industry to discuss and offer insights on timely issues such as SPAC," Qian said. "Presenting a program of this kind reflects positively on UConn and its leadership role in creating and disseminating knowledge."