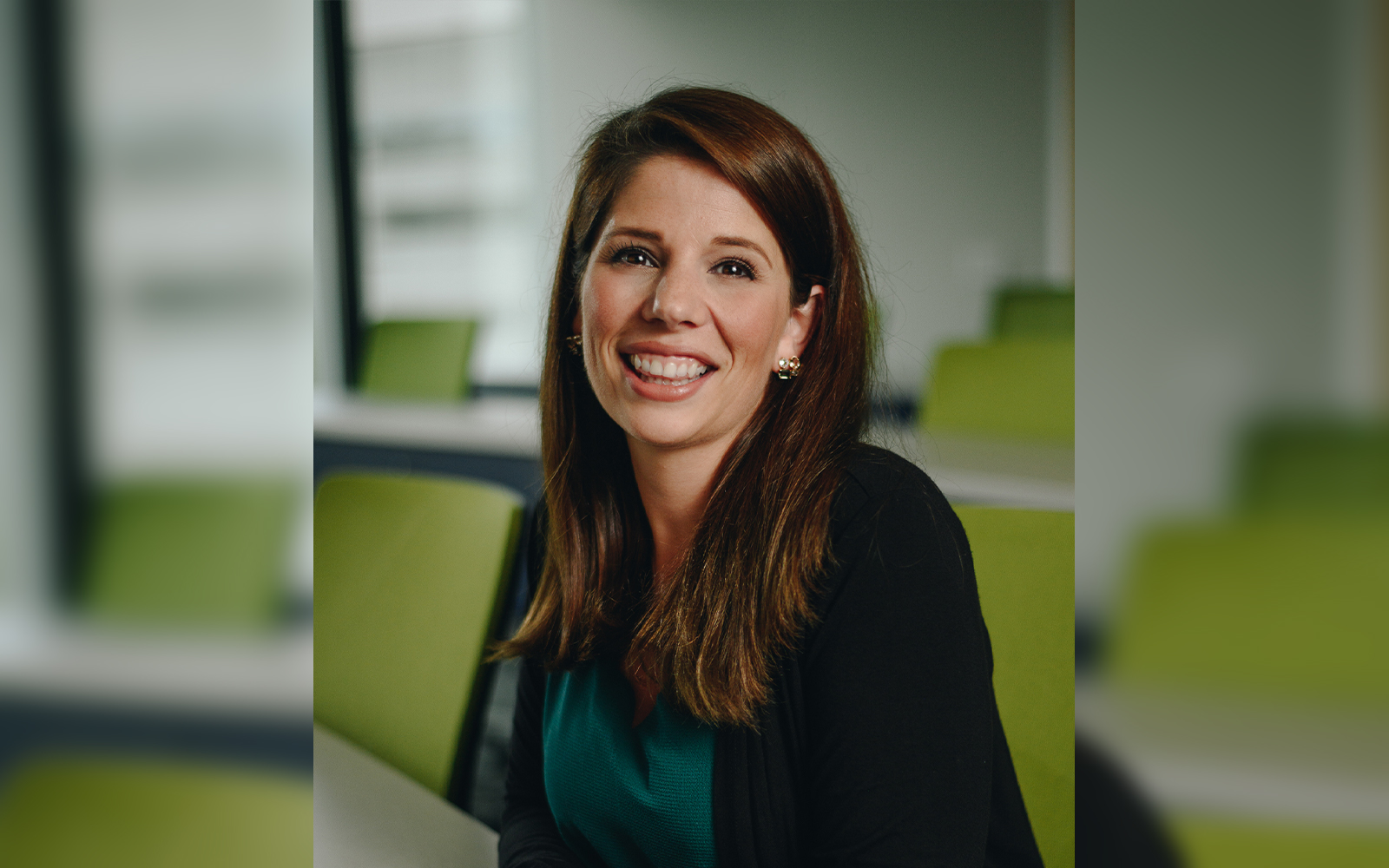 Mia Hawlk has been named to the newly created position of Executive Director of MBA programs at UConn, where she will supervise four distinct graduate programs serving 1,100 students.
Hawlk most recently served as director of the Part-time MBA program and helped create the new Online MBA program, which begins in August and has drawn strong applicant interest.
"My goal is to lead a suite of MBA programs that continues to meet the needs of a diverse student population and an ever-changing industry," she said. "I hope to see a larger commitment to social impact in our MBA programs, and to remain agile as we return to campus and help our students meet the challenges of a post-pandemic, global economy."
Hawlk said although each of the MBA programs are unique, they all have exceptional faculty, excellent student services, strong industry connections and intentional career support. And while specialized master's degrees have become popular lately, there is still a tremendous interest in MBA programs among aspiring leaders.
"The MBA is a foundational, advanced business degree that develops and trains ethical leaders who have advanced and broad business acumen. Our main goal is that our students graduate with the ability to lead and manage teams within their industries," she said. "Each of our MBA programs creates a unique community where a diverse student population can thrive, while providing the high-quality academic experience for which UConn is known."
Hawlk has worked in higher education for 15 years, the majority of them in graduate business education. She earned a doctorate in educational leadership from the University of Hartford.
Since joining UConn seven years ago, Hawlk was appointed to the national PMBA/OMBA advisory board. In 2021, she and a colleague from Villanova, co-founded the Big East Part-time MBA Consortium to increase knowledge sharing among peer institutions.