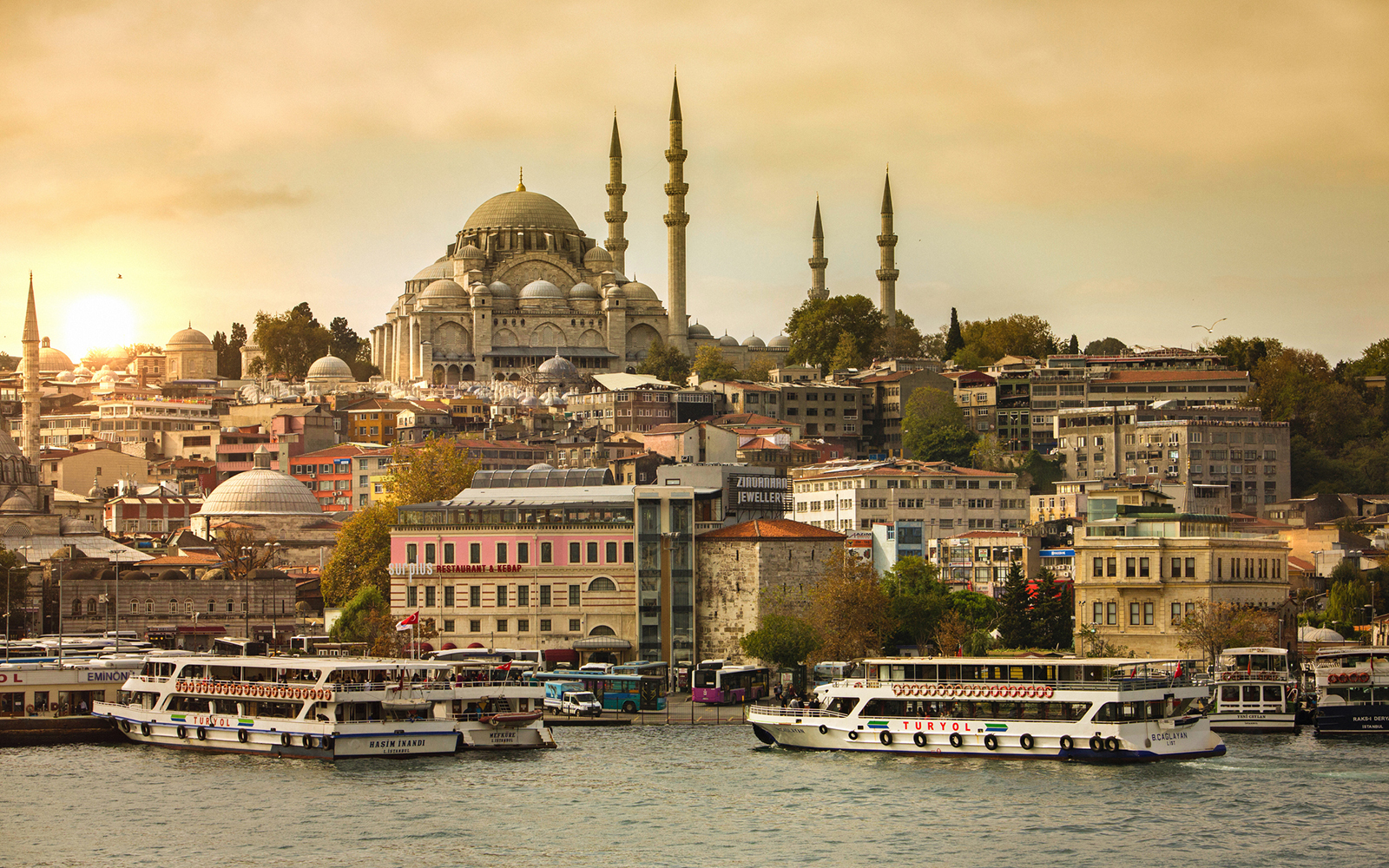 Unless you've been to Iran, you can't imagine how incredibly delicious the food is, and how warm and friendly its people are, said senior Mateen Karimi.
Some 1,000 miles west, in Lebanon, visitors can discover a beautiful coastline, amazing mountains for hiking, and breathtaking historical sites, said senior Noor Taweh.
"The complete adoration and indulgence in life is a hallmark of city life in Lebanon," she said. "People are always dancing, socializing, and laughing."
Those who only know about the Middle East from a world-news perspective, would be aware of the civil unrest that has challenged the region, but there is so much to know, and love, about the diverse and beautiful countries that compose the Middle East, they said.
Cultural Center Would Meet Social Needs of Students
Karimi and Taweh, until recently strangers, had separately and almost simultaneously embarked on projects to create a Middle Eastern Cultural Center at UConn.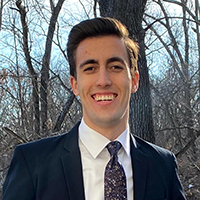 The Center would serve as a means for students of Middle Eastern backgrounds to connect, support each other, and address the unique challenges they face. And research shows that there would likely be strong interest. The university collected data on incoming undergraduates for the Class of 2024 about their affiliation with the Middle East, and nearly 250 students reported ties to the region.
For students who don't have a connection to the Middle East, the Center would provide an opportunity to learn about Middle Eastern culture, said Karimi. In fact, only a handful of universities in the nation have a Middle Eastern Cultural Center, so it would provide UConn another opportunity to distinguish itself, he said.
"I think there is such a great opportunity here for students of different backgrounds to learn from one another's culture. There is the Middle Eastern Student Association, Iranian Association of UConn, Hillel, Students for Justice for Palestine, Muslim Student Association, Arab Student Association, and many more that rarely, if ever, have much collaboration with one another," he said.
"A cultural center can provide that centralized location to bring these different groups on campus to learn from one another," said Karimi, an Honors student, majoring in management with a concentration in entrepreneurship, who hopes to attend law school.
Middle Eastern Students Face Unique Challenges
Taweh's inspiration began because one of her roommates was a member of another cultural center and found a great community of friends and a strong support system there. Taweh thought a similar center for Middle Eastern students would be a great idea, after feeling as though she didn't quite fit in to any existing centers.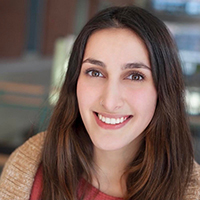 As part of her BOLD Women's Leadership Network Scholarship, she was offered funding for any project that would produce social change. By the Summer of 2020, she knew she wanted to work toward a cultural center. COVID made the planning a challenge but Taweh said, "I will work on this until the second I graduate!"
She began by conducting in-depth interviews with students about their unique experiences, the need for cultural support, and how they might benefit from the center. After using qualitative coding software, she found many emerging themes, including post-9/11 distress and microaggressions; navigating college when English isn't your native language; circumstances around having immigrant parents; the need for mental health support in a culture that doesn't typically embrace it; bearing the burden of parental immigrant and refugee trauma; homesickness and missing loved ones far away; and little representation among faculty and staff.
Many students said they would benefit from centralized university resources and an opportunity to enjoy friendships and connection with others who come from similar backgrounds.
Taweh was born in the United States, but her parents are immigrants from Lebanon. Growing up, she spent summers there, and still visits her family when she can.
"Many first-generation immigrants have lost that connection, through no fault of their own, but I'm really fortunate to have been able to maintain it," she said. "I learned Arabic before I learned English and am part of the Lebanese community throughout Connecticut."
Even so, she said she feels as though embracing her identity is a continuous process. Dedicating herself to the creation of a Middle Eastern Cultural Center, she was able to redefine what being Lebanese means to her.
Taweh, an Honors student pursuing a dual degree in physiology and neurobiology and in human rights, and an alumna of Farmington High School, plans to work as a medical assistant for a year before attending medical school. She is a member of the UConn Dance Company and works for the department of UConn Student Activities.
When she reached out through email for student responses, she found Karimi.
"Honestly it was a moment of calm in the midst of a crazy COVID summer," she said. "I was relieved to have found someone who cares about this as much as I do; someone to share the workload and bounce ideas off of; someone to talk about coalition building."
Senior Project Provides Alternative to Thesis
Karimi was born to an American mother and an Iranian father, who left his native country in the 1980s due to the political revolution and a long-held interest in studying medicine in the United States. His parents met at Indiana University and his father later became a pediatric heart surgeon.
Karimi said he enjoyed his time at UConn, where he was a resident assistant in Buckley Hall, played club ice hockey, and was the public relations supervisor for the Middle Eastern Student Association. He describes himself as "not a party kid" who didn't mind studying on Friday nights.
As a young adult, he is still trying to fine-tune his identity, and meld the different cultures he embraces. "Personally, I have experienced complex identity development in terms of my ability to reconcile both my Iranian and American heritage," said Karimi, who graduated from Cheshire High School.
"I was born in the United States, but on many occasions, I somehow have to figure how I 'fit' in different social situations," he said. "It's a constant balancing act of showing my 'American' side versus my 'Iranian' side, depending on the situation."
Having a place to discuss those issues would be advantageous to students who find themselves in the same situation, he said.
Karimi approached management professor Kevin Thompson in February 2020 about his plan to pursue a Middle Eastern Cultural Center. Honors students in the School of Business have a choice to complete a project or thesis. Thompson was immediately struck by Karimi's ambition and excitement for the project.
"Overall, our Honors students have this capability and potential," Thompson said. "When students come to us and they're excited and passionate, usually everything falls into place. For some, a project is a great alternative to a thesis."
"Mateen has really developed his project-management skills, strategy, defining the scope of a project," he said. "He's figured out what he needs to accomplish in a short timeframe. He's used marketing skills to present it and completed financial analytics. He's self-motivated, keeping himself on track and defining his goals, which will be amazing when he enters the workplace."
Down to the Wire, Students Hope the Center Will be their UConn Legacy
Karimi and Taweh have begun presenting the idea to university administrators, including Chief Diversity Officer Franklin Tuitt and Vice President for Global Affairs Daniel Weiner. Both have encouraged the students in their endeavor, as has Angela Rola, the Director of the Asian American Cultural Center. Adviser Leigh Fine, an assistant director in the Honors program, advises Taweh.
"This experience has taught me to be creative and courageous," Karimi said. "To be quite honest, I did not think starting this project from scratch was even possible. However, from my experience so far, Noor and I have received immense support from students and faculty who want to see this happen.
"We feel very grateful for the support that we've received, and we actually created a formal proposal that was ultimately submitted to the Office of Diversity & Inclusion, which outlines our case for a Middle Eastern Cultural Center," he said.
Typically, it takes years to start a cultural center, which requires everything from dedicated office space to funding, staffing, and a detailed three- to five-year implementation plan.
Many of the other cultural centers on campus were established in response to racial incidents. The proposed Middle Eastern Cultural Center is one of only two to originate solely from student leadership. Taweh and Karimi said they have benefited from the experiences of others.
"We have a unique opportunity to create something entirely new," said Taweh. She and Karimi spent weeks discussing a new hybrid model in which traditional cultural programming would be bridged to an academic component, including coursework, faculty, and study-abroad programs. Further, they are focusing on how the center can better reach regional campuses and incorporate graduate students.
Both Karimi and Taweh are watching the clock, knowing their UConn days are numbered. And although they wish they could see the project through to completion, they've already found some underclassmen who are willing to run with the project, if it is approved.
"If the Middle Eastern Cultural Center comes to fruition, I will be one of the first to return to see it," Karimi said.