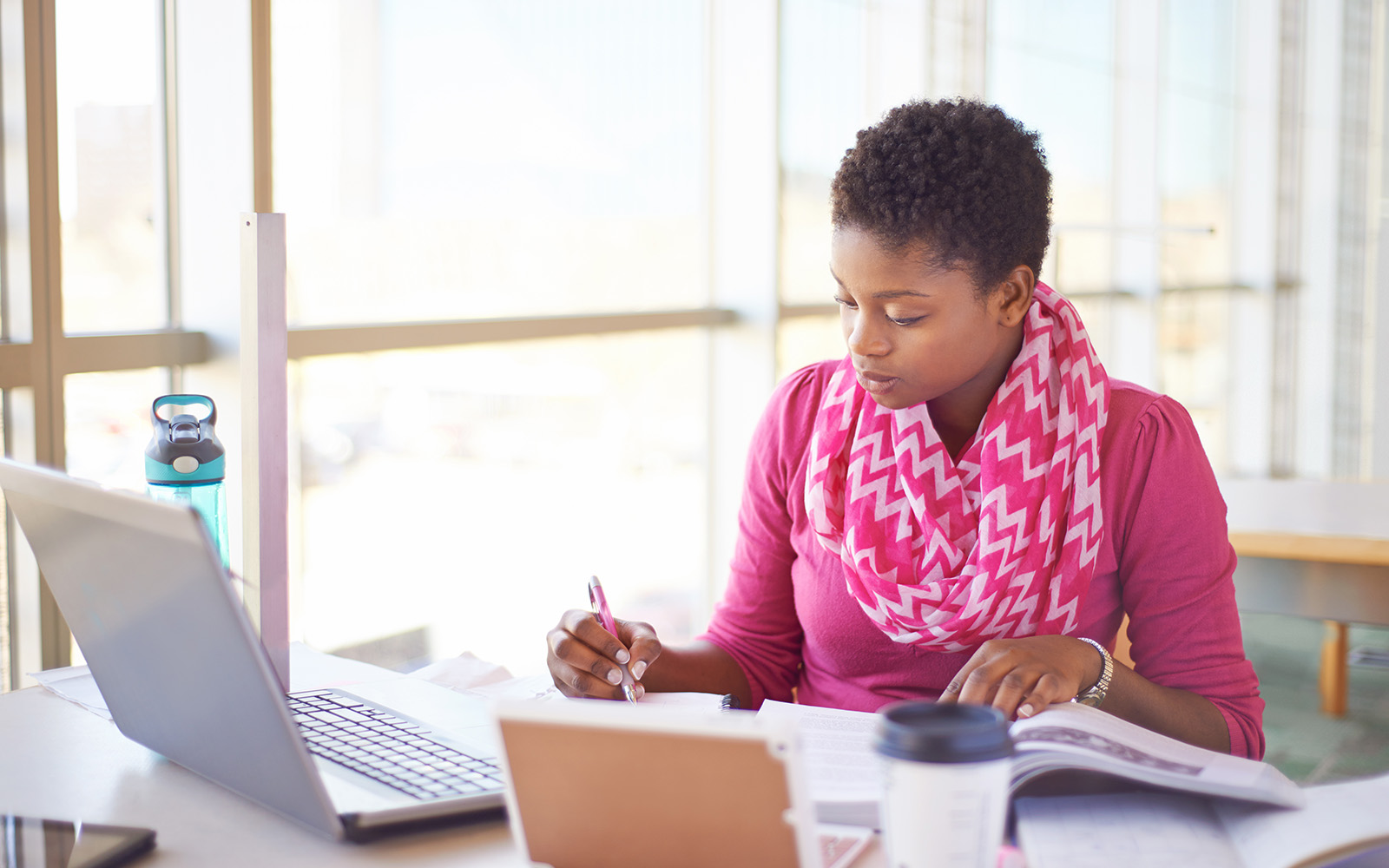 The UConn School of Business will launch an Online MBA program in the Fall, increasing accessibility for prospective graduate students while still providing the rigor, prestige, and benefits of an in-person UConn MBA degree.
The OMBA program, which will welcome its first 40-member cohort in late August, was endorsed by the university's Board of Trustees on Wednesday. Applications will be accepted beginning in March.
"Employers are looking for MBA graduates who can lead in this rapidly changing business landscape, and address the evolving needs of the workforce," said John A. Elliott, Dean of the School of Business.
"Our Full-time, Part-time, and Executive MBA programs have always been enormously popular, but we recognize that some of our prospective students are eager for a more flexible educational option," he said. "UConn is uniquely poised to do this in an efficient and engaging way. With our experienced faculty, business partners, alumni network and resources, we have created a high-quality, life-transformative program."
The School of Business is accredited by The Association to Advance Collegiate Schools of Business (AACSB), considered the gold-standard of business school accreditation. The AACSB award assures students that a business program has met strict standards set by external regulators.
"To excel in business leadership today, an MBA is essential," said Jose Cruz, Associate Dean of Graduate Programs at the School of Business. "Our business faculty members are excited to use their expertise to provide courses in this new format. For students, this is an opportunity to broaden their knowledge, accelerate their careers and their earnings, develop a wide network of business colleagues, and be able to empower their future."
Mia Hawlk, who is the OMBA program director, said great care has been taken to provide an engaging experience for students, which includes synchronous classes on Monday evenings.
"We've taken the time to develop an outstanding program that meets the needs of a very changed workforce," she said. "It's the same great MBA program, but in another format. We are using the same faculty and will provide extensive online support in the areas of career coaching, networking, academic advisement and alumni mentorship for our OMBA students."
She said she anticipates tremendous interest among UConn alumni but also a strong response from those who earned their undergraduate degrees elsewhere.
"We're creating a community of learners," Hawlk said. "Online education, if not done properly, can feel disconnected, but we've emphasized engagement and synchronized learning. We anticipate this program being very well received."
The three-year OMBA program will offer concentrations in Business Analytics, Management, Digital Marketing and Finance. Admission to the program requires a minimum of two years of substantive work experience. GMAT/GRE scores are optional.
For additional information, please contact Admissions Coordinator Alyssa Suhr at OMBA@uconn.edu., or visit https://grad.business.uconn.edu/information-request-online-mba. The application deadline is July 28.