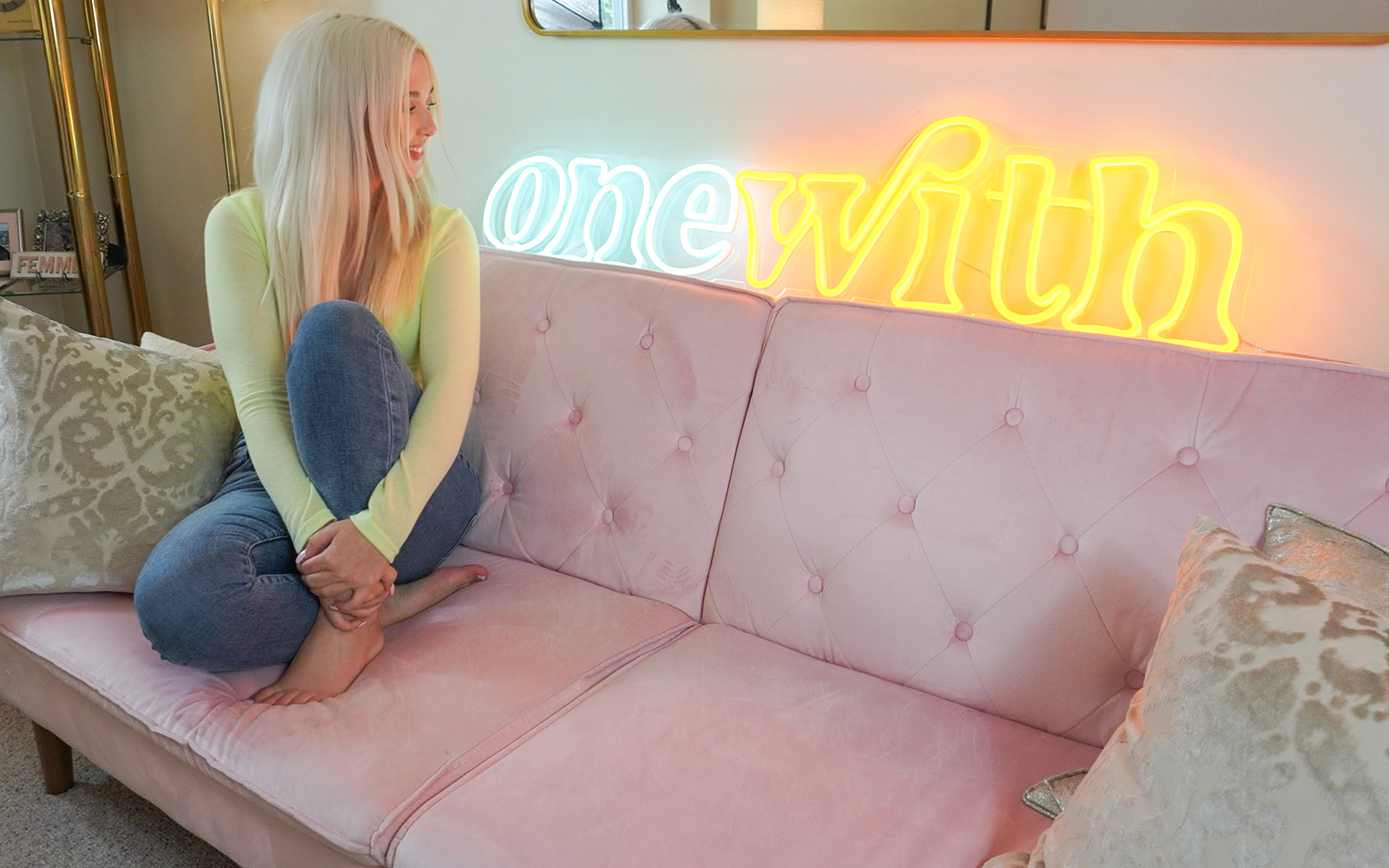 Alumna Hayley Segar '17 planned a trip to Miami last year and had at least a dozen swimsuit choices for the beach.
She hated every single one of them!
"For so many women, swimwear has been a massive pain point," Segar said. "Swimsuits are all made the same way, even the so-called 'figure flattering' brands. They may say they offer compressing fabric but that often means they have elastic and tight seams that are uncomfortable and not particularly flattering."
Having worked in the bridal industry since age 16, and later in luxury women's fashion, Segar set out to find a solution. The result is a startup called 'onewith' a unique swimwear brand that features lightweight fabrics and seamless design.
"It looks and feels visibly different and I'm extremely excited about it," Segar said. "I always knew, from the time I was a little girl, that I would start a company. I didn't know what it would be, but I felt I was on a path to build something of my own."
In addition to her new company, Segar has her own YouTube channel and a collective social-media audience of more than 100,000 followers. In 2017, Segar she earned her bachelor's degree in English Language and Literature from UConn, studying primarily at the Avery Point campus.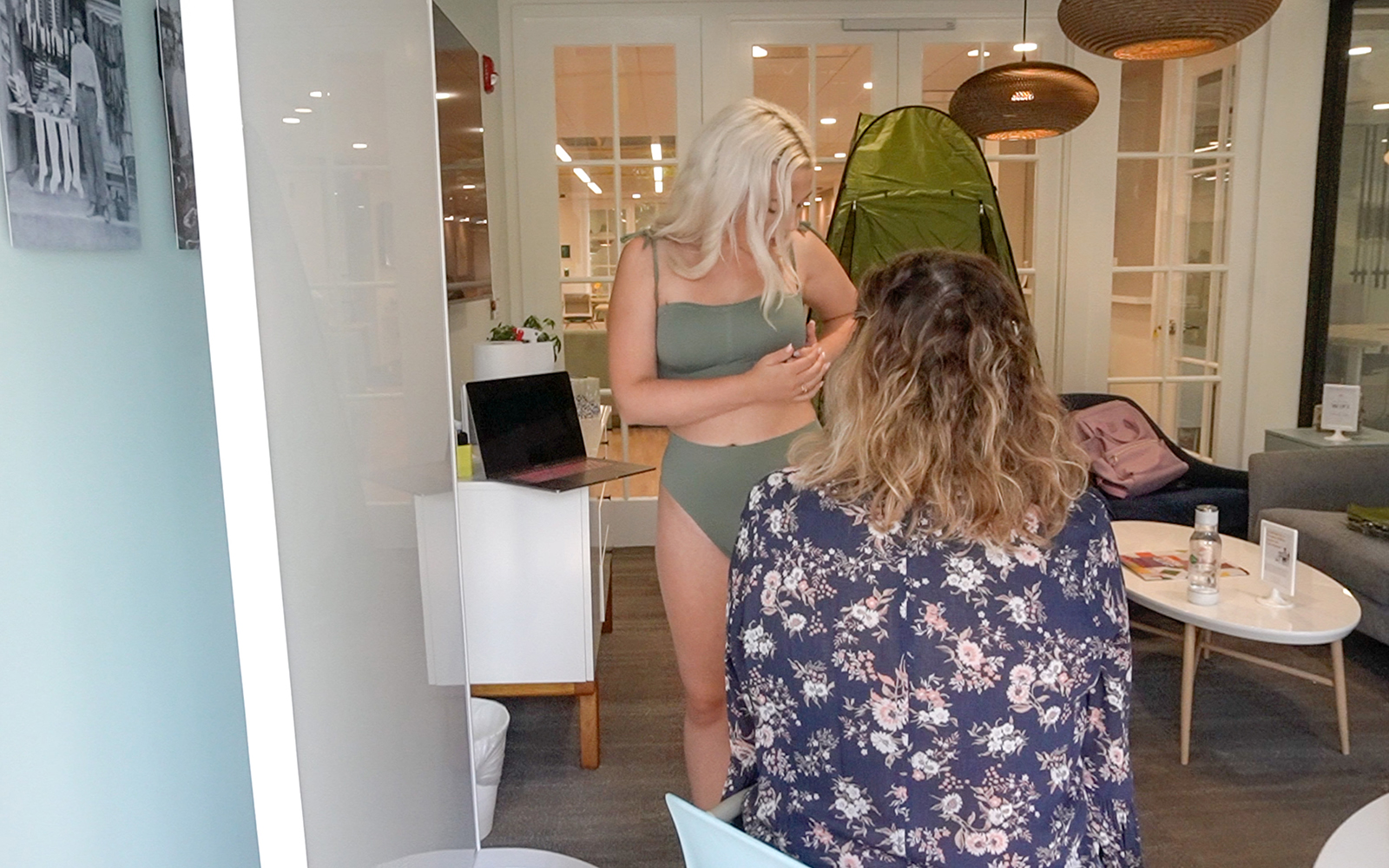 Company is Turning Heads—Among Entrepreneurs
Segar's startup will be competing against four other companies this October in the prestigious Wolff New Venture Competition, sponsored by the School of Business. She will be vying for the $20,000 grand prize and, just as importantly, the affirmation that her business has tremendous potential.
"When I first had this idea, my gut reaction was to not tell anybody," said Segar, 24. "I quietly did research for months. I made my own prototypes to see if it was viable and looked good. When I tried them on myself, I never felt better. I knew I had something!"
Segar, who has hired a professional swimsuit designer to assist her, received preliminary swimsuit samples in early September, marking the culmination of 16 months of work. "It was incredible to see it and to know the factory is making my brain-child," she said. "It's pretty wild."
In addition to the unique design, Segar wanted the swimsuits to reflect an East-Coast aesthetic.
"Most swim brands center around the tropics," she said. "My company will have more of an East-Coast, retro, seaside-nostalgia look. In fact, we are shooting our ads in the Hyannis area of Cape Cod, to capture the look and sentiment that reflects the East Coast. Arguably it is one of my favorite aspects integrated into my brand."
Segar Became Youtube Sensation at 12
Segar began her career at age 12, when she began making YouTube videos. When she forgot a curling iron on a summer visit to her aunt and uncle's home in California, Segar discovered beauty tutorials online. She was instantly intrigued.
The next day she went to Target, bought makeup, and created her own channel. "It was both a blessing and a curse," she said, laughing. "You can just imagine what content a 12-year-old would create."
Today she offers life advice and product recommendations to her followers. Segar said she loves being her own boss.
As a teenager, she worked in the retail bridal business and the lessons she learned there have been a foundation of her new company. "From working in the bridal industry I learned so much about women, what they're looking for, what makes them feel good and what displeases them," she said. "Working directly with customers was a priceless experience and gave me the building blocks that I'm using for my business today."
At the urging of Mary Kay Della Camera, a business adviser from the Connecticut Small Business Development Center, Segar applied and was accepted to the Summer Fellowship program through the Connecticut Center for Entrepreneurship & Innovation. The intensive startup accelerator offers business knowledge, advice, mentoring and networking for promising UConn-affiliated businesses. The new swimsuit company impressed the program judges, who extended an offer to the Wolff competition.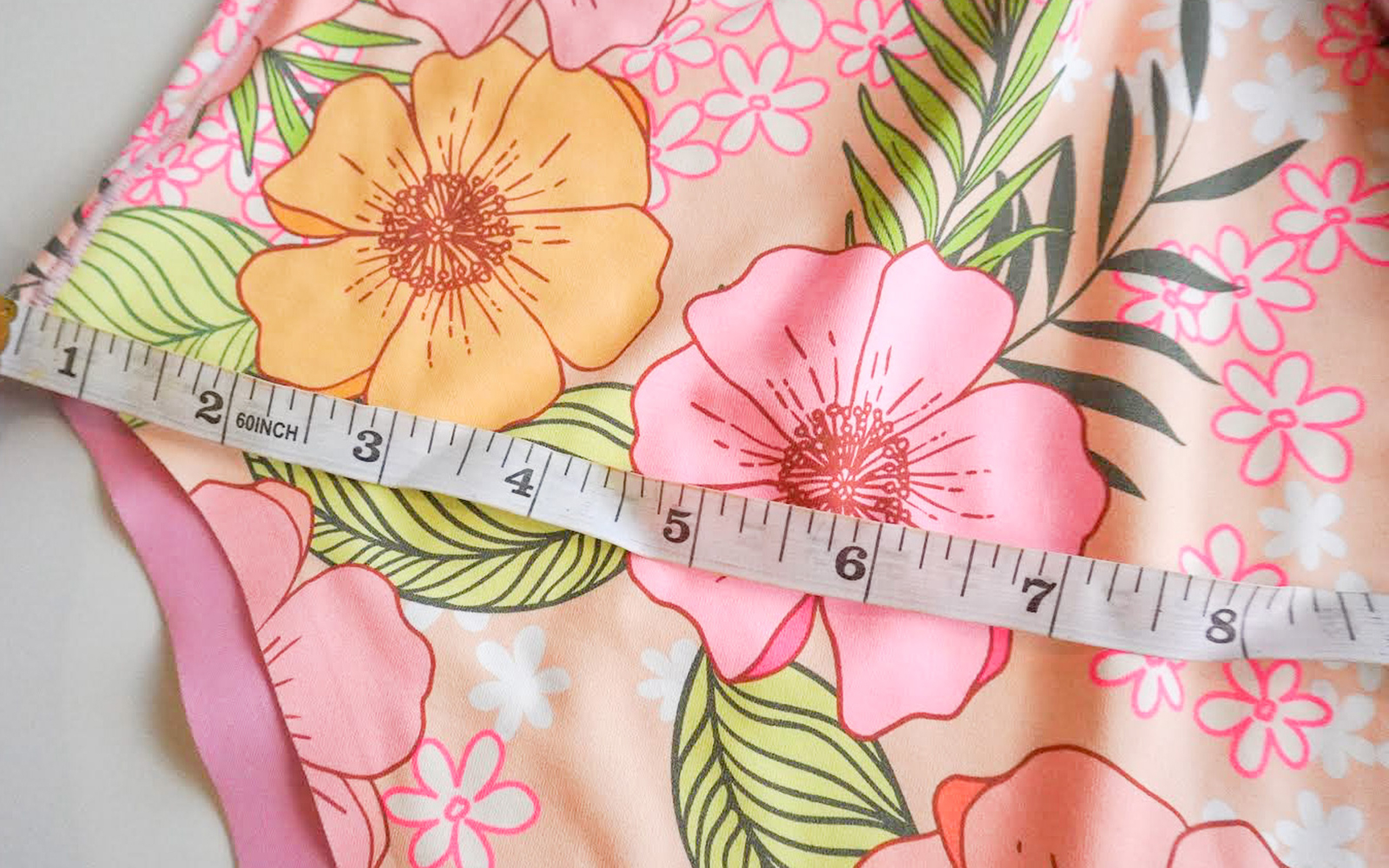 "I put my metaphorical baby out into the world. I thought they'd laugh at me," Segar said. "To be invited to participate in Summer Fellowship was massively validating and allowed my ideas to be both seen and heard."
"Summer Fellowship was the best part of my UConn experience, and it happened three years after I graduated!" she said. "The content, and mentors and the curriculum were above and beyond anything I expected. I'm still on Cloud 9 about being invited to the Wolff New Venture competition. It's surreal to me."
Onewith swimwear is one of five startups competing at the Wolff New Venture competition on October 19 from 5 to 7:30 p.m. To learn more about the competition or to watch the live presentation, please visit: https://ccei.uconn.edu/wolff-new-venture-competition.
Anyone interested in mentoring aspiring student entrepreneurs at next summer's CCEI Summer Fellowship is asked to contact Jennifer Murphy at Jennifer.murphy@uconn.edu.