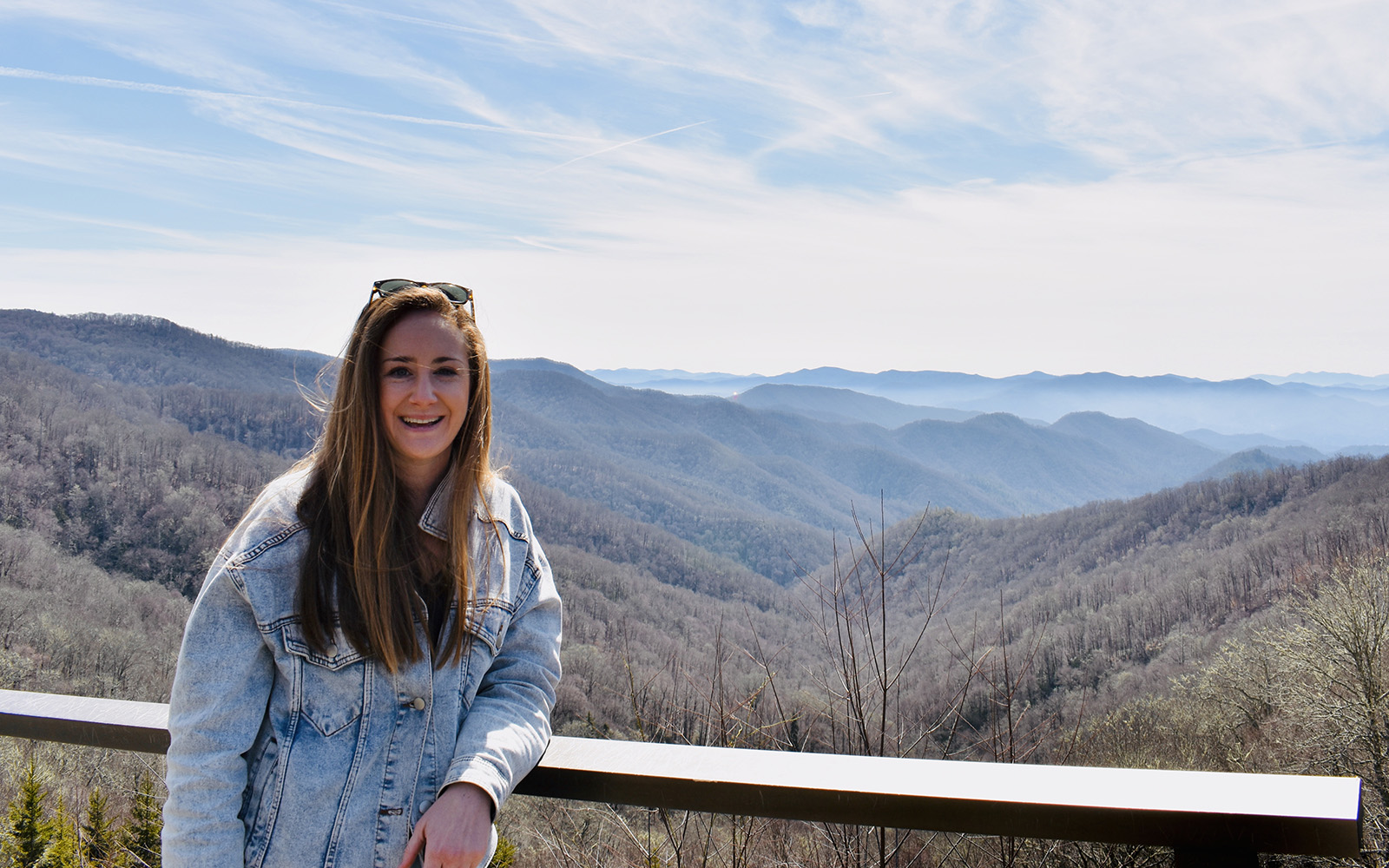 She should have been on top of the world.
Alumna Michelle Wax '12 (BUS), was in her mid-20s and already the owner of two successful companies in the food industry. Business was great, yet something was amiss.
"I wasn't in a dark, dark place, but I found myself stressed out easily and with lots of self-doubt," Wax said. Thus began her search for greater happiness and fulfillment.
She isn't alone. A report released in March by the United Nations found that Americans are, overall, an unhappy lot. In fact, our international 'happiness' ranking dropped for the third year in a row to No. 19 in the world. Americans have never been in the Top 10 since the report began in 2012.
'Happiness' Program to Be Offered to UConn Alums
"Happiness is everyone's ultimate goal, but how do we get there?" Wax said. "We think that we'll be happy when we reach that accomplishment or buy the house, or start the company, or meet the perfect person. It's always in the future."
"But happiness today is easier to reach than you might think. It's a matter of taking control of your happiness and your life, regardless of outside people or circumstances. You don't need to accomplish a grand thing to feel fulfilled. It starts with small steps, if you know what they are."
Wax, a three-time entrepreneur, author, documentary maker and happy-life advocate, has created the "American Happiness Project," consisting of workshops and programs designed to make participants feel more energetic and increase their personal sense of fulfillment. She presents at universities and corporations throughout the country. She has two presentations planned for UConn alumni, including one on Jan. 28 in Boston.
A Cross-Country Search for Joy, Contentment
To develop her expertise, Wax spent months visiting all 50 states and creating a documentary from the conversations she had and the insights she got from truly happy people. Her subjects ranged from teenagers to people in their late 60s, from a variety of occupations and economic circumstances.
She spoke with people who were happy despite being diagnosed with late-stage cancer or whose homes had been destroyed in natural disasters. She also interviewed people with more routine struggles, such as disliking a job, feeling stuck in life, or experiencing stress and anxiety.
She has combined their wisdom with research on the neuroscience of how our brains are wired and how that ties into happiness. She studied how shifts in one's mindset can lead to greater tranquility.
"The latest in neuroscience research ties directly into a person's happiness," she said. "We can learn more about how our brains are wired and how we can use that to our advantage. There are easy steps you can start doing that impact your confidence, your belief in yourself, and your happiness, that can lead to a more fulfilling life."
During the course of her work, Wax found some common themes among people who are discontent.
"I've talked to a lot of people and what they seem to struggle with are questions such as 'Do I matter?' and 'Am I making an impact on the world?'" she said. "For many of these people, they are OK, they're doing fine, but they don't have a strong sense of fulfillment and consistent happiness day to day."
Wax's program goes beyond work satisfaction to address life in a holistic way.
"I have three goals in my workshops," she said. "First, I want to connect people. I've found that people are craving real connection. I want them to talk, get someone's contact information, and follow up after the workshop to build a friendship. A lot of times we meet someone once at an event and have a great connection and never talk to them again."
"Then we talk about neuroscience and how the mind is wired. If you're feeling stressed and are riddled with self-doubt, you can change that. My goal is to make that science more relatable and approachable and easy to understand," she said. "Lastly, I give the audience immediate steps that they can take to improve their lives."
"When I learned this knowledge and was able to change my mindset, it made such an impact on my entire life," she said. "It had a trickle effect to the people in my life I truly care about, and hundreds of people since then."
UConn Experiences Created an Entrepreneur
Wax grew up in Dover, Mass., and her older brother Justin attended UConn. Michelle visited frequently and fell in love with the university.
She majored in management, with a concentration in entrepreneurship. One of her formative experiences was serving as vice president of event planning for the Student Entrepreneurship Organization. Meeting successful entrepreneurs, and hearing their encouraging messages, gave her the confidence to envision herself as her own boss.
During her junior year she interned at a tech startup, which eventually became LevelUp, a mobile ordering and payment platform that was acquired by Grubhub. She accepted a job there after graduation.
Within a year she was also running her own business, a cookie catering company called Kitchen Millie.
"I started on the small side, doing it after work. I was able to build it up to a very successful business with prominent clients," she said. "Kitchen Millie was named after my grandma. She was a good baker, but, more importantly, she instilled in me the importance of going after what you want and making it happen. So I did use some of her recipes, but it was more her character and attitude toward life that was the foundation of the business."
Having learned the ropes of entering the food industry, Wax started a second business, called The Local Fare, which helped coach and guide startups and growing food companies to leverage their success and avoid common mistakes. Last year she sold both businesses to devote all her time to American Happiness.
People Are Drawn to Those Who Lift Them Up
During her travels, from February to May of last year, Wax visited some of the country's most beautiful locations. Through a LinkedIn posting, she was able to connect with people across the nation who were happy and content, despite having had some misfortunes in life.
"I wanted to capture a broad range of people and discover how they had built happiness on a deep level," she said. "One thing they all had in common was that they were excited about their lives, contributing to their communities, and living life with purpose."
New Englanders, she noted, tend to be more reserved in friendly conversation than people in other parts of the country. She's a proponent of people taking a chance to reach out to others.
"I got really good at talking to random people. Most people are open and honest and enjoy conversation once they're approached," she said. "I can't count how many amazing conversations I had just by saying, 'Hi. How's it going?'"
Another lesson she learned is that people with a positive attitude are almost universally liked.
"Positive people make a real impact. People like those who lift them higher, who are encouraging, who send a text that says, 'You're amazing!'" she said. "I found that those small gestures were so powerful."