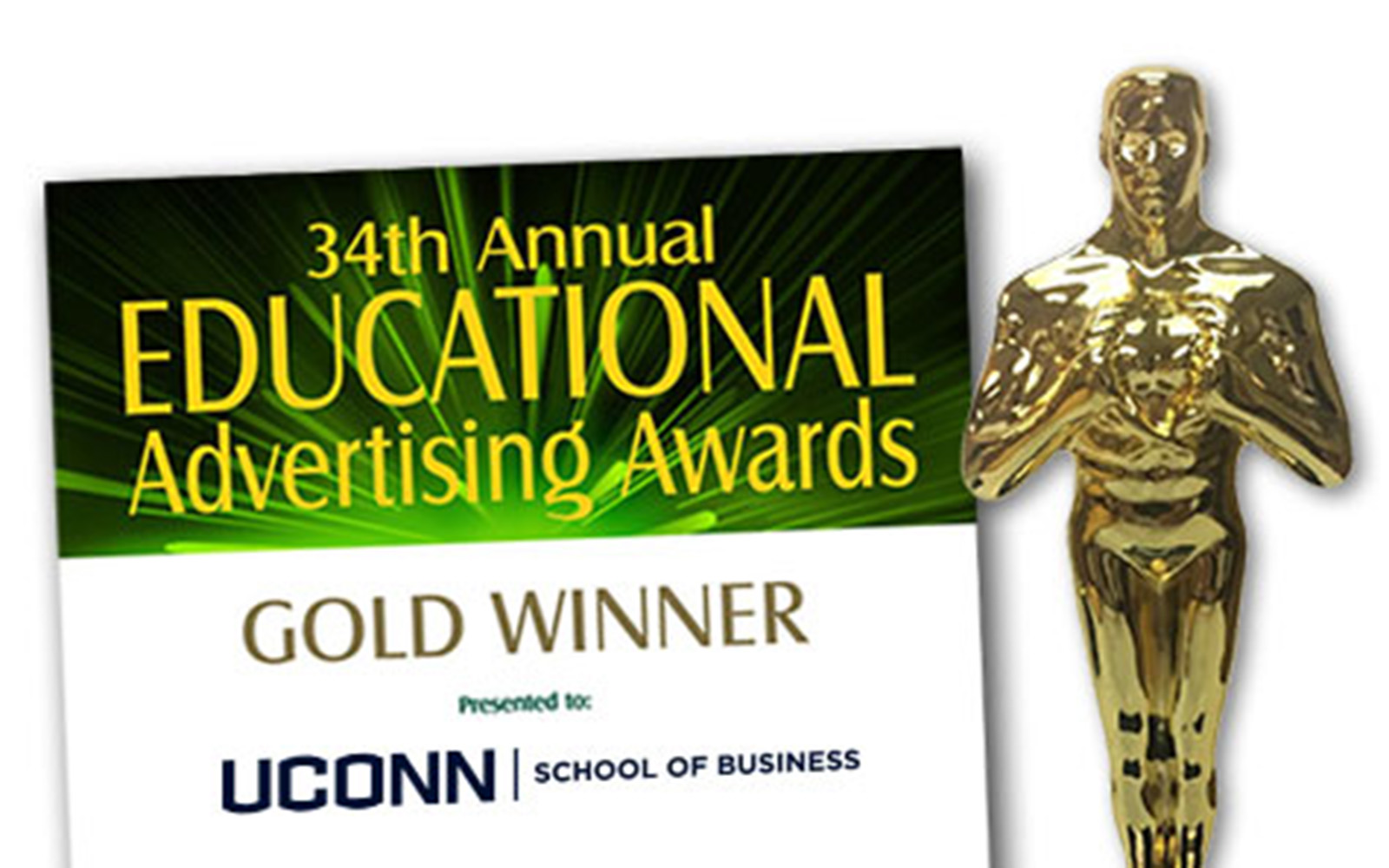 The Office of Communications at the School of Business has won five awards in a national competition for higher education communication.
The recognition included a gold award for the 2018 Dean's Report, a 20-page publication that featured the school's commitment to advancing entrepreneurship and innovation and highlighted achievements of the academic year.
The awards, sponsored by Higher Education Marketing Report, were announced earlier this year. It is the oldest and most respected educational advertising competition in the nation.
The communications team sharing the recognition includes: Michael J. Deotte '98 MBA, director of communications; Melissa Ferrigno '09 MBA, associate manager of communications; Claire Hall, editorial manager, Marie Leblanc, communications manager; Nathan Oldham, media producer, and Jeff Schleicher, senior designer.
Two silver awards were also awarded, one recognizing Oldham's video-interview with Junau Boucard, an MBA candidate who dedicated his New York City marathon run to help the children of Vietnam; and the creation of a brochure highlighting the Full-time MBA program for potential candidates.
A bronze award was given to the team for the creation of an undergraduate business brochure that introduces high school counselors and students to the array of opportunities available across the Storrs, Stamford, Hartford and Waterbury campuses. Schleicher also earned a merit award for the event logo and branding of the school's annual xCITE conference for women, held in Stamford.
"We have a very dedicated team of communicators who put their heart and soul into what they do," said Interim Dean David Souder. "To receive these recognitions of excellence, in competition with peers throughout the country, reflects well on the university and the School of Business."
"Higher education marketing and communication has become more mature and sophisticated over the years, and especially in the last decade," Deotte said. "Our prospective students, alumni, donors and other stakeholders are very savvy and have high expectations of the information they receive. As such, we are constantly revising and improving our communications and the channels through which they are delivered. We are tremendously pleased to be recognized as among the best."