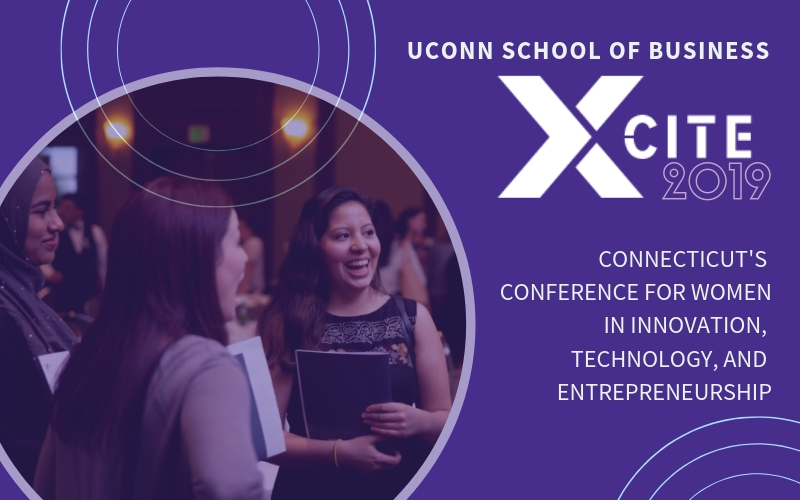 If the State of Connecticut is invested in creating and supporting the next generation of women entrepreneurs, it needs to revise the way we raise, educate, nurture, promote and encourage them, starting in pre-K.
That's the perspective of Cristal Glangchai, Ph.D., an expert in developing the next generation of creative women leaders and entrepreneurs. She will be the keynote speaker at the UConn School of Business' 2019 xCITE Conference for entrepreneurial women on May 2 in Stamford.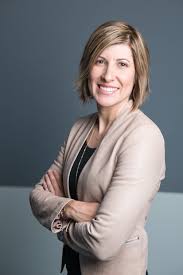 After founding her own nanotechnology drug-delivery company, Glangchai went on to spearhead entrepreneurial education at the University of Texas at Austin. She is also the founder of VentureLab, a non-profit dedicated to helping create the next generation of innovators and changemakers through entrepreneurial learning.
Cultivating More Women Who are Comfortable with Leadership
"For a state, like Connecticut, that wants to encourage women entrepreneurs, change has to occur at all levels," Glangchai said during a recent interview. "The state would want to build an entrepreneurial pipeline that starts at pre-K and empowers girls and equips them with an entrepreneurial mindset.
"We need girls and women who are creative, who are problem solvers, and who are not adverse to risk taking," she continued. "We want to encourage women who are comfortable with leadership roles, who are willing to speak out, who won't be overpowered."
"For women in college it is empowering to have women professors and mentors, so the state might look at making the tenure process more amenable for women," she said. "You'd also want to create more incentives for mentorship and leadership in industry."
"At the corporate level, I think it is important to make sure the Board of Directors is diverse. Companies need to expand their search processes and cast a wider net when looking to fill key positions," she said. "They should insist on diversity and inclusion in hiring, and within the company. If that mindset occurs at the top, it will spread through a corporation."
Connecticut, and states with similar goals, need to encourage more women to delve into technology and embrace its potential, she said.
"If you look at Google and see that only 30 percent of the employees are women, you recognize a big problem," Glangchai said. "In order for women to create a future with gender parity, we need more women to pursue the idea of using technology to solve the grand challenges of our society. In the future, everything will be technology-abled, so women have to be comfortable with it."
Entrepreneurship Starts Very Young
Glangchai said society often discourages girls and women from pursuing entrepreneurial paths in many subtle but important ways, by making them overly cautious and adverse to risk taking.
"For young girls, there is a great deal of learning that occurs during play," she said. "There should be no right or wrong, or fear of failure. They should be allowed to be silly. We want them to explore outside of their comfort zone. I will often give them three words, say 'green,' 'bicycle' and 'mix' and ask them to create a company idea using those words. It's important to get over the fear of failure and to embrace being curious."
Glangchai recently authored her first book, "VentureGirls: Raising Girls to be Tomorrow's Leaders," which offers suggestions for encouraging girls to innovate and develop the resilience that will enable them to become leaders and to excel, particularly in science and technology. She believes parents and educators should challenge dated beliefs around education, especially girls' education, to promote different approaches.
That's one of the reasons that UConn has partnered with Girls With Impact, an organization which strives to prepare girls for business success, said Professor David Noble, director of UConn's Werth Institute for Entrepreneurship & Innovation and xCITE conference organizer.
"Pairing with these insightful and enthusiastic thought-leaders and partners is a tremendous benefit for us at UConn," Noble said. "There is tremendous energy and enthusiasm among those leading this endeavor."
College Students Need Mentors
As a college instructor, Glangchai found it was painfully difficult to get women to speak up in an entrepreneurship class, yet the male students had few reservations.
"I think women need a role model who is an entrepreneur or has a STEM leadership career," she said. "If you see someone like yourself, that's very important. Young women need good mentors and great role models."
Entering the Workforce and Beyond
Once in the workforce, entrepreneurial women need a network of peers and mentors who can encourage them when the road gets rough. They also need to apply for accelerator and incubator programs to develop their businesses.
"All entrepreneurs need to believe in themselves, to have the benefit of great advice, but also the ability to take advice with a grain of salt and make their own decisions. It is important for women to find their 'tribe' who can support them through the process," she said.
"I think business is particularly hard for women, especially for mothers. There is a lot of guilt when you have to be away from home for work," she said. "Having a network of people who can support you during those times is very important."
The xCITE conference will be from 8 a.m. to 3 p.m. May 2 at the Crowne Plaza Stamford hotel at 2701 Summer Street in Stamford. The annual event is designed to inspire, connect and support Connecticut women in the process of leading the next wave of innovation, technology and etrepreneurship in our state. For additional information, please contact Katherine Ruiz at 203-251-8465 or katherine.ruiz@uconn.edu. The event will also feature workshops for women interested in starting their own businesses, gaining access to capital, and related topics.