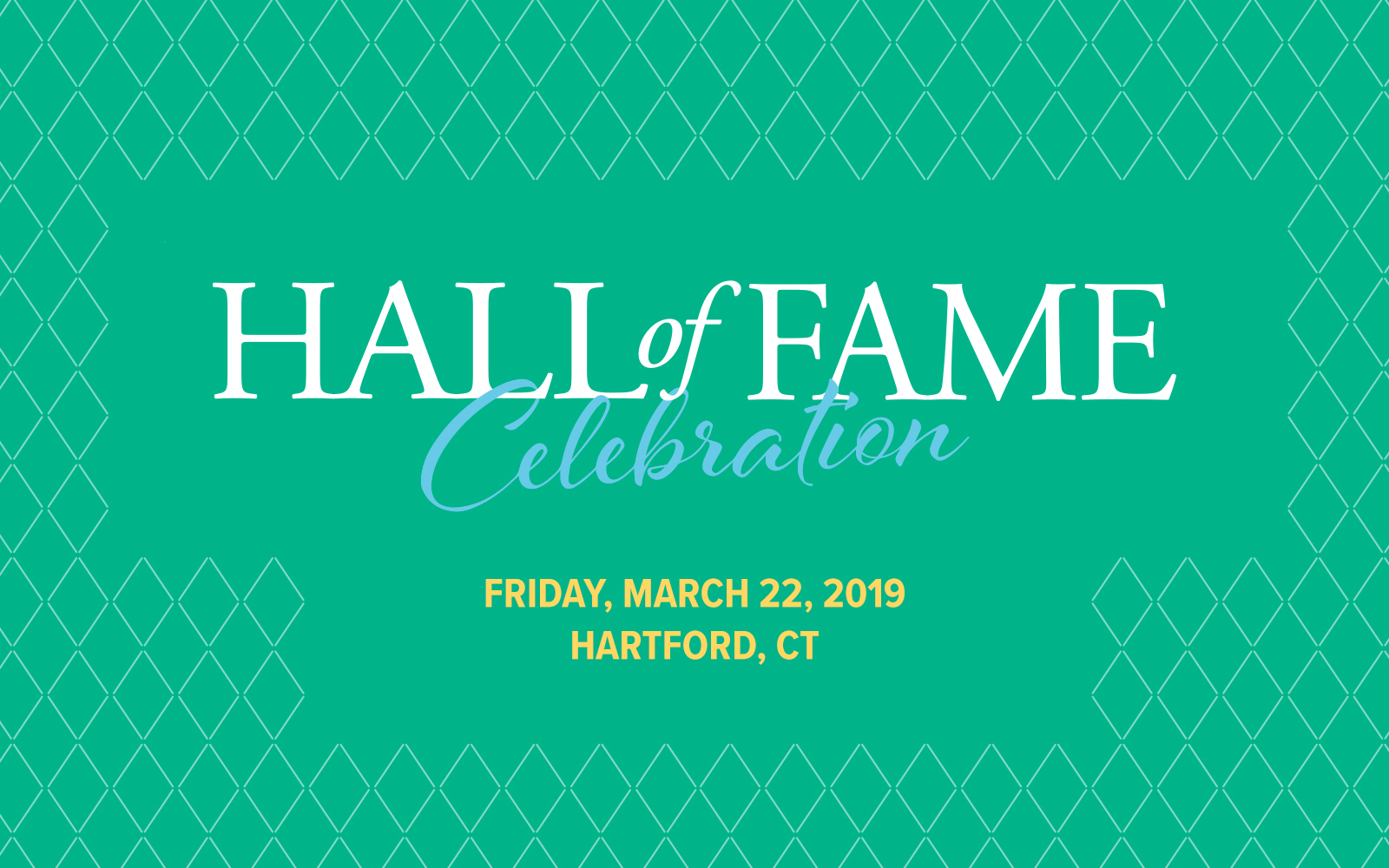 Four prominent UConn School of Business alumni will be inducted into the Hall of Fame during a ceremony at 6 p.m. March 22 at the Hartford Marriott Downtown.
Inductees include a two-time alumnus and global entertainment leader; the recently retired president of a $2.5 billion fire and security company; the CEO of a Fortune 500 company, and a partner in the largest real estate management investment firm in the U.S.
"We are pleased to recognize and honor these four outstanding alumni who exemplify the values of a UConn business education," said John A. Elliott, dean of the School of Business. "They have achieved significant professional success, and also stand out for their personal character and their commitment to serving others."
The inductees are:
George Barrios '87 (CLAS), '89 MBA, co-president of World Wrestling Entertainment (WWE). Barrios co-leads the organization and executes the company's strategy. WWE is an integrated media organization and recognized leader in global entertainment. Barrios joined the organization in 2008 as CFO. During his tenure, WWE's market capitalization has increased five-fold and he has played a key role in its transformation into the most successful multi-platform media business in the world. In 2017, Institution Investor ranked Barrios among the Top Three CFOs in the media industry in America.
Prior to joining WWE, Barrios was vice president and treasurer of the New York Times Co. Barrios is a two-time UConn alumnus, earning a bachelor's degree in economics in 1987 and an MBA in finance in 1989. Barrios serves a number of organizations, including the Make-a-Wish Foundation and the Bridgeport Hospital Foundation. He is a Fairfield, Conn. resident.
Bob Chauvin '78, who recently retired as president of SimplexGrinnell, a $2.5 billion commercial fire and security business. During his career, Chauvin held various leadership roles and was instrumental in architecting the sale of Simplex to Tyco in 2000. He has received a number of leadership awards over the years, including the Chairman's Award for Teamwork and the leadership award from the global Women's Growth Network in recognition of his support and leadership in developing women leaders. While at UConn, Chauvin played on the football team. He earned a bachelor's degree in accounting in 1978. He subsequently earned his CPA, as well as an MBA from Anna Maria College.
Chauvin is on the board of several prominent companies, including the United Way; JUMP, an organization that strives to build leadership skills in underserved youth; and volunteers as a student mentor and member of the Dean's Advisory Cabinet for the UConn School of Business. Chauvin resides in Lexington, Mass.
Mary Laschinger '92 EMBA, chairman of the Board and CEO of Veritiv Corp., a Fortune 500 company based in Atlanta. Veritiv is a business-to-business distributor of packaging, facility solutions, print and publishing products and services, and also a provider of logistics and supply chain management services. She has had a long and successful career in the international paper industry.
Laschinger earned an Executive MBA from UConn after receiving a bachelor's degree in business from the University of Wisconsin. She also completed postgraduate studies in executive management at Northwestern University. She is a member of the Board of Directors of the Federal Reserve Bank of Atlanta, a member of the Board of Directors for Kellogg Co. and serves on the executive committee of the Metro Atlanta Chamber of Commerce. She is a resident of Atlanta.
James Whalen '82, has been a Partner at TA Associates Realty, since 1992. TA Realty is among the largest real-estate investment management firms in the U.S. Since inception, the firm has acquired, invested and/or managed $28 billion or real estate and acquired almost 1,000 commercial and multifamily properties. Whalen earned a bachelor's degree cum laude, honors scholar, in accounting from UConn in 1982. He was a member of the accounting fraternity Beta Alpha Psi. He also earned an MBA from The Wharton School at the University of Pennsylvania in 1988.
He currently serves on the Dean's Advisory Cabinet at the UConn School of Business and was honored as Accountant of the Year by the School's Accounting Department in 2018. The Whalen Family has provided scholarships to support undergraduate students at the university. Whalen also is active in numerous community activities that benefit children. He serves on the Board of Directors for the Federation for Children with Special Needs. He resides in West Newton, Mass.
The Hall of Fame ceremony, which draws hundreds of alumni and prominent business executives, is the School's premier alumni recognition and networking event. For more information or to purchase a seat, please contact Amanda Spada at 860-486-5498 or amanda.spada@uconn.edu.