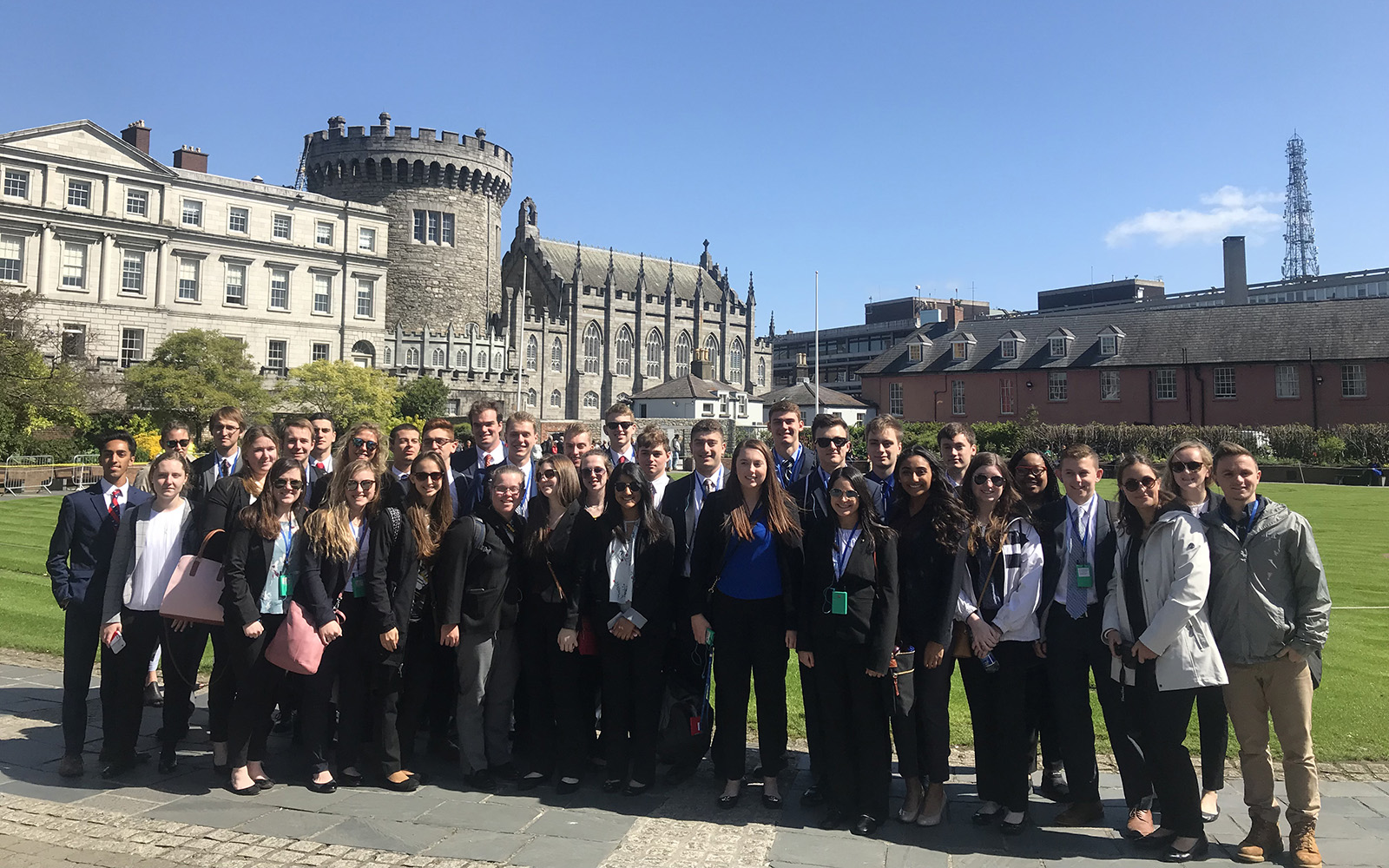 Alumnus Michael Koppel '78, the former executive vice president and chief financial officer of retail giant Nordstrom Inc., and his family, have given a generous gift in support of students participating in an international, business-immersion program.
Their financial support will help offset the cost of participation for students from the School's Business Connections Learning Community (BCLC) as they embark on an annual, business-focused, 10-day trip to a foreign country each summer.
"One of the greatest learning activities is to experience the world we live in," said Koppel, who is also a member of the board of directors of the UConn Foundation.
"Having the experience of traveling to other countries, developing an understanding of their cultures and what's important to each of them, and discovering how business is conducted in another land… you can't learn that unless you experience it," said Koppel, who earned his bachelor's degree from UConn in 1978, with a major in accounting.
Funding Will Support BCLC Summer Immersion Program
The BCLC, a living-learning community for underclassmen eager to maximize their business education, has been running an annual business-immersion trip since 2011. Last year, 47 students visited Ireland, with the majority of their trip focused on visiting local and international businesses there. Previous trips have explored Austria and Hungary; Italy; Costa Rica; Spain; China; Paris, and Munich and Prague.
The gift is particularly valuable as 66 percent of students who traveled with the program last summer requested financial assistance. The 10-day program usually costs between $3,500 and $4,500.
There has been an uptick in student interest in international learning, and the addition of a BCLC in Stamford will likely mean a larger student contingent for next year's trip, said Amanda Spada, assistant director of alumni relations and the BCLC. The 2019 trip is planned for Portugal.
Koppel said he and his family began funding the immersion trip about five years ago, and the students sent thank-you notes and shared their adventures.
"The students sharing their experiences grew my enthusiasm for the international program," he said. "We wanted to do something more."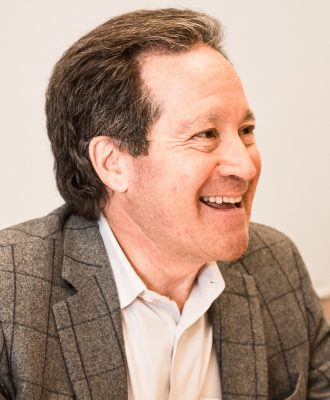 A Kaleidoscope of Perspectives
Victoria Myers, a junior studying accounting, said traveling internationally gave her a "kaleidoscope" of perspectives. With an interest in global markets, she wants to understand more about people from all over the world.
Arriving in Ireland last summer, she learned about the business and political climates and the Brexit movement. She and her classmates learned about the economic divide that Ireland was experiencing, and how all the business leaders seemed to long for an 'economically whole' nation. Among her favorite visits were Squarespace, a website building company, and Intel, the technology innovator.
"We learned about how politics and business intersect, and that's something both empowering and good to know as a well-informed citizen," she said.
Not a Sightseeing Trip
"What I like about this program is that it isn't only a trip for sightseeing," said Koppel, a native of West Harford, Conn., who now lives in Seattle. "They do a terrific job connecting students with companies, touring businesses, and learning about how international business is conducted."
"I believe the individual who is going to be successful in the future is the one who understands that, who is able to work with teams and collaborate with others across the globe. It is critical for business and personal success," Koppel added.
Myers noted that the program had changed her career trajectory.
"After speaking with five executives in Ireland and learning from them, it confirmed my interest in international business and culture and strengthened the importance of developing a global mindset," she said. For her, the BCLC Ireland experience followed a similar excursion to Austria and Prague the previous summer. Her international focus will culminate in a semester studying in Australia in Spring 2019.
Kristen Dean, a sophomore finance major, had traveled to Ireland in the past, due to her interest in Gaelic football and Irish step dancing. But her trip with the BCLC offered a new perspective. Among her favorite business stops were Squarespace and Glanbia, a global nutritional company.
She enjoyed learning about different management structures, how Irish businesses work closely with their customers, as well as learning about the business impact of Brexit.
"I gained a new perspective and world view and learned how companies do business in different parts of the world," said Dean. "We're all so interconnected. In business, you have to think beyond Connecticut; you have to have a well-rounded perspective."
Dean said her travels ignited interest in international business. "If I have the chance to work for an international company, I'll go for it. I love to travel and I'm swaying more in that way."
Students Moved by Kindness
"We can't thank Mike and his family enough for the essential financial support they have given our students, allowing them to expand their learning beyond the classroom," noted Dean John A. Elliott. "Mike shares our belief that international business experience is a tremendous advantage for future business leaders."
"The students I've spoken with are tremendously grateful for the Koppel family's encouragement. In the words of one student, 'It's a very special person who cares enough about us to want to give us that kind of experience in the world.'"