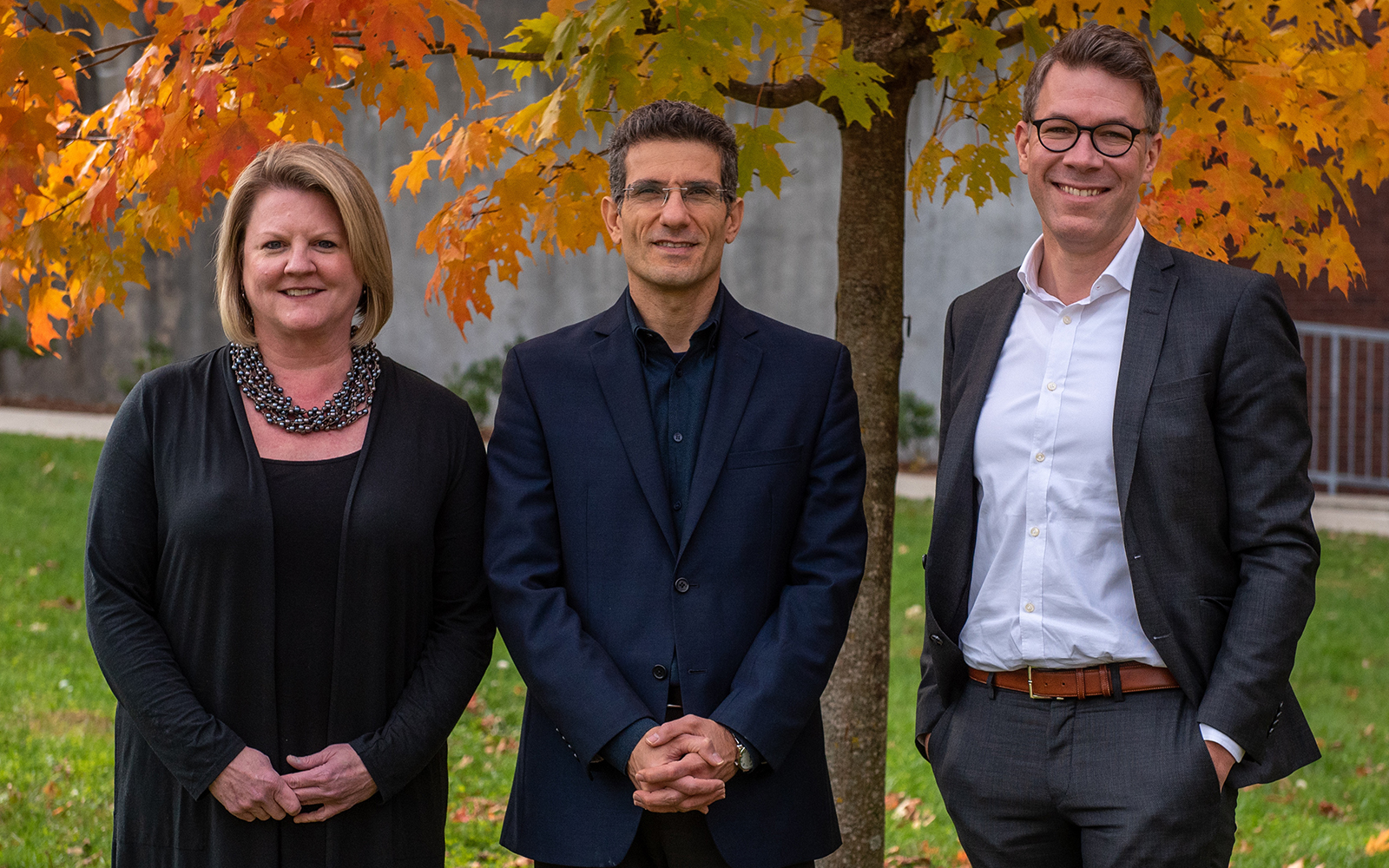 The Marketing Department hosted the 8th annual Voya Financial Colloquium on Oct. 26, where three world renowned scholars, Markus Giesler, Page Moreau, and Elie Ofek, presented their research on creativity and innovation in marketing.
"Creativity is essential in fields like marketing as we try to understand and solve problems that face firms and consumers today," said UConn Marketing professor Kelly Herd in opening remarks.
The three speakers presented work on how firms, such as Uber, Amazon, and Michaels Crafts, and consumers are engaged with and influenced by marketplace creativity and innovation. Each speaker used a unique methodology–including ethnographic work, experimental research, and analytical modeling– to examine their research questions in the creativity and innovation in marketing domain.
Marketing faculty and doctoral students from UConn, UMass and URI were in attendance, and participated in a lively dialogue about the research topics.
Below are profiles of the guest speakers:
Markus Giesler is an associate professor of marketing at York University (Toronto, Canada) and the director of the Big Design Lab. Giesler's research examines market system dynamics and offers insights into better understanding consumption phenomena by investigating how consumers, managers, policy makers and others shape and are shaped by markets. He has received numerous awards, including the Poets and Quants "40 Outstanding Business Professors Under 40."
Page Moreau is the John R. Nevin Chair in Marketing at the Wisconsin School of Business, and the faculty director for the Wisconsin Center for Brand and Product Development. Moreau's research focuses on innovation and creativity, with the goal of understanding the demand for and creation of new products. She has received numerous research and teaching awards, including the Journal of Consumer Research best article award for her work on creativity and constraints. She is co-editor of the Journal of Marketing.
Elie Ofek is a professor of marketing at the Harvard Business School. Professor Ofek's research focuses on new product strategies in tech-driven business environments, as well as consumer-oriented companies. He is the recipient of numerous research and best-paper awards, including the prestigious John D. C. Little Best Award, given annually to the best marketing article published in an INFORMS journal. His book, titled, "Innovation Equity: Assessing and Managing the Monetary Value of New Products and Services," was a 2018 finalist for the Leonard L. Berry Marketing Book Award.