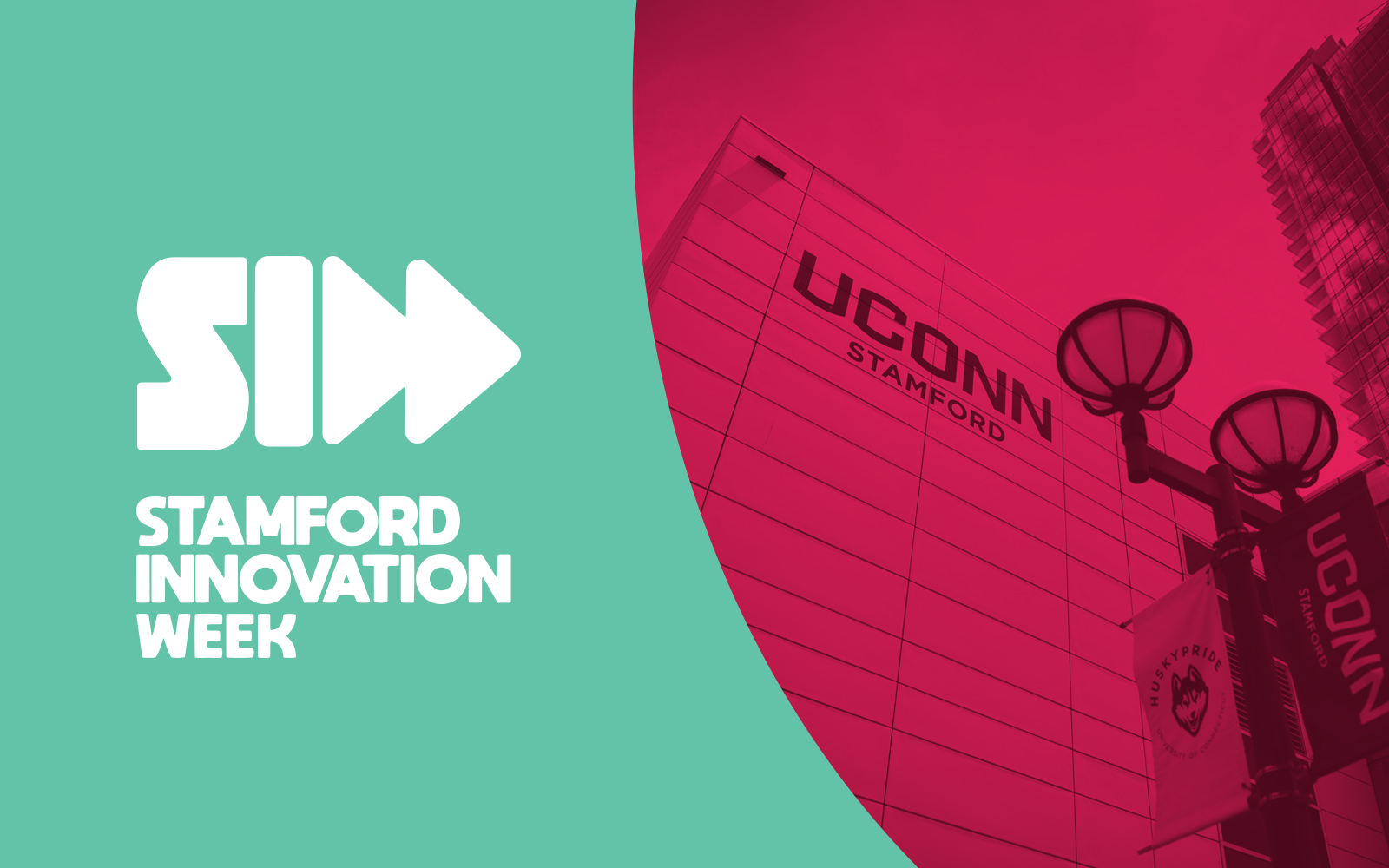 The UConn School of Business will bring top experts to present three timely and cutting-edge programs as part of Stamford Innovation Week (SiW), running Sept. 14 through 23 throughout the city.
UConn's Connecticut Information Technology Institute (CITI) will offer a presentation on the Internet of Things and launch its new Blockchain chapter, while Professor David Noble, director of the Peter J. Werth Institute for Entrepreneurship and Innovation, has organized a series of lunchtime sessions on frontier industries, such as artificial intelligence, machine learning and virtual reality.
CITI Director Debbie Gunzelman said the much-anticipated SiW will bring together local entrepreneurs, companies and startups to share their knowledge, brainstorm and network.
"I think they're very smart about this," Gunzelman said of city leaders who planned the events. "They're really putting the spotlight on some of the talent that resides in Stamford but is not necessarily known."
On Tuesday, Sept. 18, CITI will host "Introduction to Fairfield County's Blockchain Community," an open house for anyone interested in learning more about this revolutionary technology. CITI is sponsoring the creation of a DappDevs Blockchain chapter in Stamford to develop an education-based community to connect decentralized application developers.
The interest is definitely there, Gunzelman said. UConn School of Business and CIBER recently hosted the 2018 Blockchain Technology Research Symposium, attracting 25 international experts to deliver papers, present their research and discuss the emerging technology.
Free and open to the public, the Sept. 18 event will feature speakers Don Tirea, the co-founder and COO of DappDevs, and Wilson Withiam, the UConn Stamford blockchain chapter head for DappDevs.
The open house will run from 5 to 6:30 p.m. in the UConn Stamford Art Gallery, 1 University Place.
On Friday, Sept. 21, CITI will present an information session, "The Intersection of Internet of Things (IoT) and CyberSecurity," with Megan Smith Branch, vice president of certification programs for CertNexus.
By 2020, IoT will be in 50 percent of all new technology, meaning better utilization of tech assets and significant energy cost savings. However, it could open the door to serious cybersecurity problems. Branch will take a look at how companies and individuals can use the resources they already have to address the issue.
This free event will run from 11:30 a.m. to 1 p.m. in UConn Stamford's Multipurpose Room 108, 1 University Place.
Meanwhile, Noble, the director of the Peter J. Wentworth Institute, has planned a series of four, free lunchtime sessions on Frontier Technologies that will appeal to both students and entrepreneurs. All will take place from noon to 1:30 p.m. on campus, in Multipurpose Room 108, 1 University Place, unless otherwise noted.
The series kicks off Sept. 17 with "AI & ML in the Financial Services Industry – Where Are We Headed" with Sarah Hoffman, vice president, AI and Machine Learning Research, at Fidelity Investments.
Next up is "Blockchain Adoption – When Will the Revolution Arrive?," a Sept. 18 panel discussion on the state of blockchain development as it applies to commercial implementation. The talk will take place at Waters Edge at Giovanni in Darien.
On Sept. 19, a panel will tackle the ramifications of virtual reality and augmented reality in "Beyond the Hype – How VR & AR Are Changing People's Lives."
"Smart Cities" is the topic for the final discussion on Sept. 20.
Space is limited and registration is requested for all events. To see the full SiWeek schedule and register for events, go to SiWeek.org.