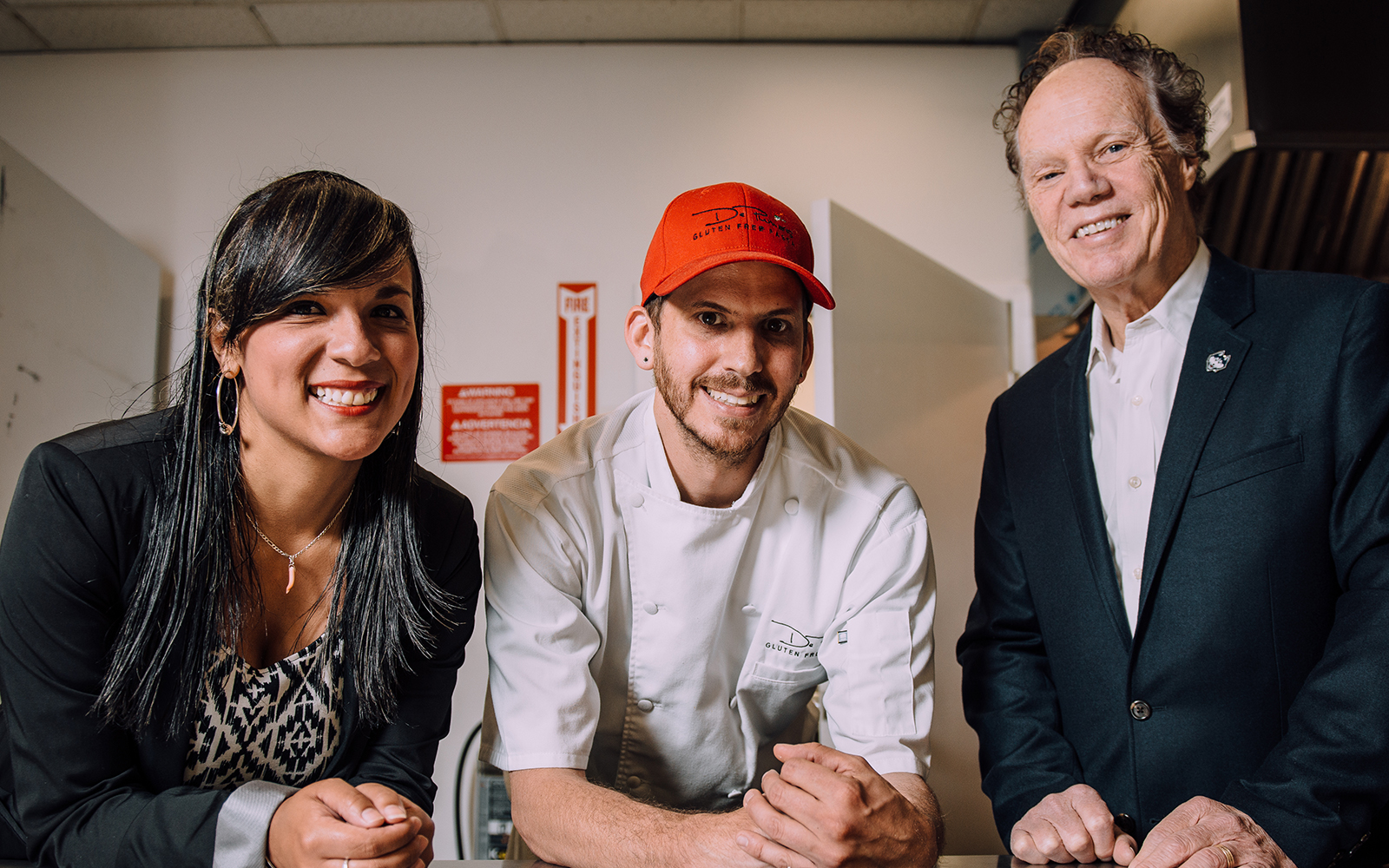 Former Sikorsky Exec, EMBA Alumnus Said Grad Students Kept Him On Top of His Game
Wayne Bragg began his corporate career in the mail room at Pratt & Whitney, and retired as Operations Controller at Sikorsky Aircraft. It's fair to say that during those 35 years, he became a keen observer of business from many different angles.
When he started teaching business at UConn, Bragg made it his goal to make sure students left every one of his Executive MBA classes with new knowledge and business skills that they could immediately employ at work.
After 17 years on the UConn faculty, Bragg has announced plans to retire this summer. Bragg, a five-time winner of the UConn EMBA Outstanding Professor Awards, as well as two other graduate teaching awards from the School of Business, said he is leaving with mixed emotions.
"I'll miss the student engagement. They keep me forward-thinking and current. I've got to be on top of my game every minute of class," said Bragg, who is an instructor-in-residence. "Yet they also appreciated my corporate experience and concrete examples of how to apply concepts. It has been a mutually beneficial and inspiring experience; a good fit."
Bragg is a UConn alumnus, having earned his EMBA degree in 1997. When offered the opportunity to return to the program, on the other side of the lectern, he couldn't resist. He originally taught in Stamford as an adjunct professor. He later became a full-time instructor-in-residence and is currently assigned to the Graduate Business Learning Center (GBLC) in Hartford. He said he draws on his experiences as a student to design his classes and has taught in the part-time, full-time and executive MBA programs.
Retirement will allow time for travel to Europe with his wife, Henriette "Kate", as well as walking, hiking, daily yoga and his newfound hobby of playing guitar. Bragg is active in politics in Shelton and may delve deeper into that interest. He hopes to teach some courses at UConn next spring.
"Wayne is an incredibly gifted teacher who is able to share his knowledge and passion for the material with his students," said George Plesko, accounting department head. "He is also an excellent colleague, and has been important in developing and sharing new approaches to teaching."
"Wayne Bragg is one of the top teachers in the Accounting Department. He combines a rich work experience at senior executive levels with a strong scholarly interest," said former department head Mo Hussein. "He was always exploring new ideas from academe to incorporate in his courses. He is a special colleague who got along well with his students and colleagues. It is a pleasure working with him. He will be missed."
Bragg credits Accounting Professor Emeritus Rob Hoskin as a mentor and inspiration, providing encouragement and support. Bragg first met Hoskin in 1995 when he was a student in Hoskin's class. They became friends and colleagues and ultimately Hoskin became Bragg's mentor.
"Rob taught me that great teaching is as much about passion as it is reason," Bragg said. "Rob's passion brought accounting to life and the ability to show students how to use it in the real world."
Bragg said his students have impressed him beyond expectation.
"I have cohorts of 60 students, the best and brightest from all over the world, who are engaging and enthusiastic," Bragg said. "I'm very optimistic about the future. Today's students are so aware and 'in tune' with what's going on in the world. They bring insights to the interpretation of business that are very refreshing and personally rewarding."