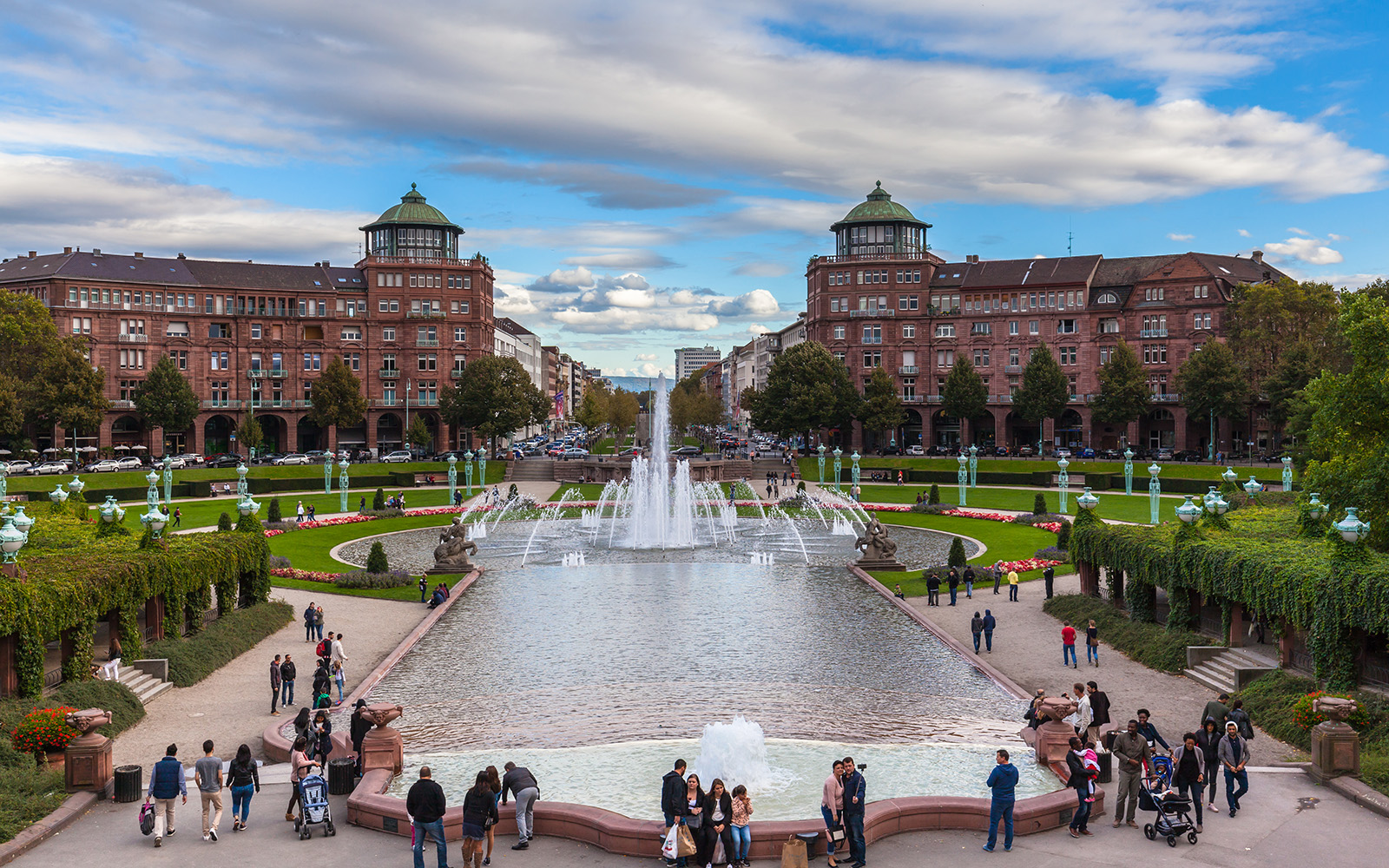 The School of Business and the College of Liberal Arts and Sciences are launching a new dual-degree, German immersion program, designed to give students an advantage in applying for jobs with international companies.
The program, called EUROBIZ, includes internships with German companies, a semester of study at a top German university, German language fluency and extensive cultural exposure. The program will launch in Fall 2018.
"Connecticut is a second home to more than 100 influential German-headquartered companies, such as Henkel, Boehringer Ingelheim, and Trumpf and there is high demand for employees and managers who understand and appreciate the intricacies of working for a global German company," said Bob Day, associate dean of undergraduate programs. "We are tremendously excited to offer this program to our students."
"EUROBIZ will give students a tremendous advantage when they seek jobs with these German companies, and others as well," he said, noting that the program is open to students with any major in the School of Business. "This is one of many programs that differentiates UConn in the business community."
UConn Already Has Strong Ties to German Companies
The program is modeled after the highly successful EUROTECH program, offered to students who seek a dual degree in Engineering and German Studies. The program has been offered at UConn for 25 years and features internships at MTU Aerospace, Porsche, Merck, Trumpf, Boehringer Ingelheim and others, said co-director Brian Schwarz. Over that time, UConn has developed strong ties to those companies, he said.
"The EUROTECH program allows participants to meet the demands of different markets and succeed in foreign assignments," he said. "The EUROTECH program not only opens up doors in Germany, but opens up the global market place for engineering assignments around the world."
Peter Hoecklin, president and CEO of Trumpf Inc., said because of UConn's deep connections in Germany, the program should thrive. Trumpf is a German, family-owned company, with a corporate office in Farmington, Conn., that is one of the world's largest providers of machine tools.
"Building on the success of its EUROTECH program, UConn's new dual degree EUROBIZ program is an innovative approach to equip students with the progressive skills they need to succeed in a global economy," said Hoecklin. "EUROBIZ is uniquely positioned to prepare students for a successful career in international management."
EUROBIZ Features Study Abroad, Internships
EUROBIZ students will study at one of the best universities in Germany, followed by a three- to six-month internship in Germany, with a German company.
"The idea is that these students wouldn't just have a double major but participate in a program that is integrated from the start," said Business Law Professor Gerlinde Berger-Walliser, co-director of EUROBIZ.
The program, which will take between four and five years to complete, is in conjunction with the state of Baden-Württemberg, which is providing financial assistance to the American students. The funding should be enough to cover travel expenses, and the students would pay their regular tuition to UConn. Housing in Germany also tends to be less expensive than in the U.S., she said.
"The program does not require any prior knowledge of German, and by the time students graduate, both their intercultural and linguistic skills are highly developed, thanks to interdisciplinary courses prior to and full immersion while in Germany," said Professor Anke Finger, who teaches German Studies, Media Studies and Comparative Literature and who co-directs the program.
"We emphasize active, project-oriented learning so students can communicate in different environments: university courses, while traveling, in everyday contexts, or in business settings during their internship," Finger said. "The Eurotech House Learning Community at UConn is another great way to practice with others and just enjoy some movies or conversations in German!"
In addition, EUROBIZ students will have special guest speakers, networking events and visits to German companies.
"Because the EUROTECH program already exists, our networks in Germany and in Connecticut are strong," Berger-Walliser said. "It's a tremendous advantage for students to have this immersion experience in a foreign culture. The governments here and in Germany are very supportive."
"I congratulate the University of Connecticut on its new EUROBIZ program, which will offer a dual degree in German Studies and Business, thus responding to a dire need in today's global marketplace. We need internationally and interculturally competent graduates, fluent not just in more than one language, but also in different business contexts," said German Consul Ralf Horlemann.
"EUROBIZ will enable graduates with work expertise in their special fields not in one, but in two countries, and ready to apply these transferable skills across the world," Horlemann said. "As such, UConn is one of the leaders of German-American business and education, helping to make transatlantic relations work on a daily basis, for life-long learning, and for a generation that will help to expand and strengthen U.S.-German relations into the future."
For additional information, please visit eurobiz.uconn.edu or contact the Office of Undergraduate Advising in the School of Business at 860-486-2315.