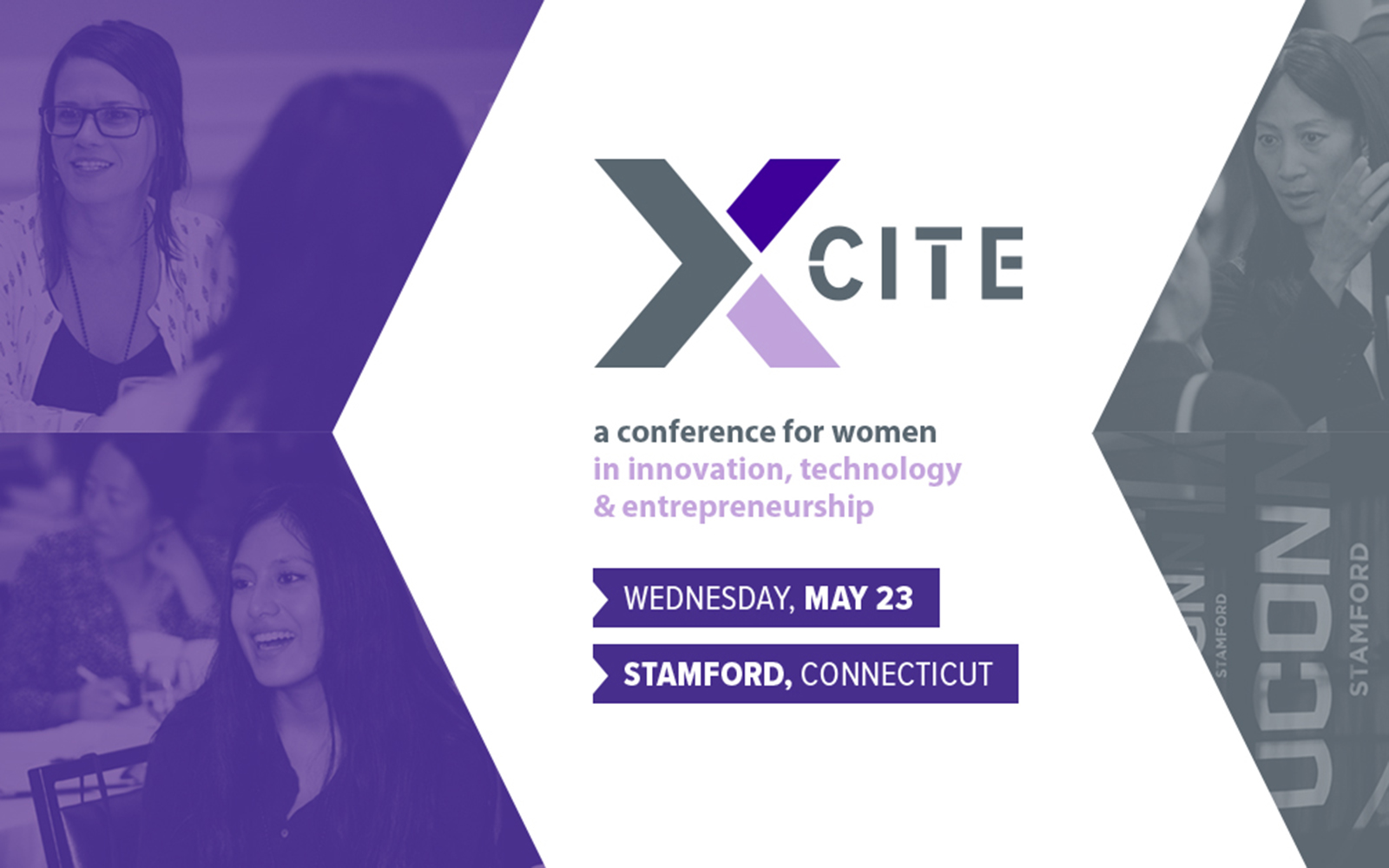 The UConn School of Business' xCITE conference for women in technology has announced two prominent speakers for its May 2018 conference.
They are:
Marie Wieck, the general manager for IBM Blockchain, whose 30-year career has included launching some of the company's most well-regarded technologies; and
Jalak Jobanputra, the founding partner of Future\Perfect Ventures (FPV), whose involvement with the NYC Investment Fund formed one of the city's first seed funds and helped establish the Fintech Innovation Lab in 2010.
The two technology innovators will headline the conference, which begins at 8 a.m. on May 23 at the Hilton Stamford Hotel.
"We are incredibly fortunate to have these business and technology pioneers joining us to share their insight into success and their perceptions regarding the emergence of numerous digital technologies, including machine learning and blockchain," said Professor David Noble, event organizer.
xCITE is Connecticut's conference for women in innovation, technology, and entrepreneurship. In an era of radical business disruption and transformation, emerging technologies are rapidly changing the business landscape for both entrepreneurs and corporate innovators. This year's conference will include an introduction to blockchain, machine learning, predictive analytics, robotics, health innovations, and other emerging technologies.
Passion for Innovation Fueled Career of IBM's Marie Wieck
During her more than 30 years with IBM, Wieck has led key technical initiatives that have influenced the IT landscape, including the launch of IBM's MobileFirst Business, Java, Mode.js, XML and web services standards and WebSphere.
Wieck has been described as a passionate leader, focused on innovation from diverse teams and building new businesses. Today, she is general manager of IBM Blockchain, where she is focused on driving open ecosystem growth around the Hyperledger Project and delivering enterprise blockchain fabric and solutions that transform business processes and transactions.
Her Company Supported Blockchain "Before It Was Cool"
Jobanputra is the founding partner of Future\Perfect Ventures (FPV), an early-stage venture capital fund in New York City, focused on next- generation technology such as blockchain and machine learning. Her company's portfolio includes Abra, Open Garden, Blockstream, Bitpesa, FuseMachines, Everledger and Blockchain.
Jobanputra was awarded Institutional Investor's Top Fintech Dealmakers in 2017 and 2016. In 2017, she was cited as a "Top 5 Investor Powering the Blockchain Boom" and CB Insights recognized her company as one of the top venture capital funds in blockchain "before it was cool."
Since founding the firm, she has spoken on blockchain technology at many global conferences, including the Milken Global Institute, Dutch Development Bank/FMO annual meeting, and The Economist Buttonwood Gathering.
Prior to FPV, Jobanputra was the Director of Emerging Market Mobile Investments at Omidyar Network, a philanthro-capitalist fund started by eBay co-founder Pierre Omidyar. Previously, she worked at Intel Capital investing in enterprise software in Silicon Valley as well as New Venture Partners.
For tickets or additional information, please visit xcite.business.uconn.edu or contact Katherine Ruiz at (203) 251-8465.