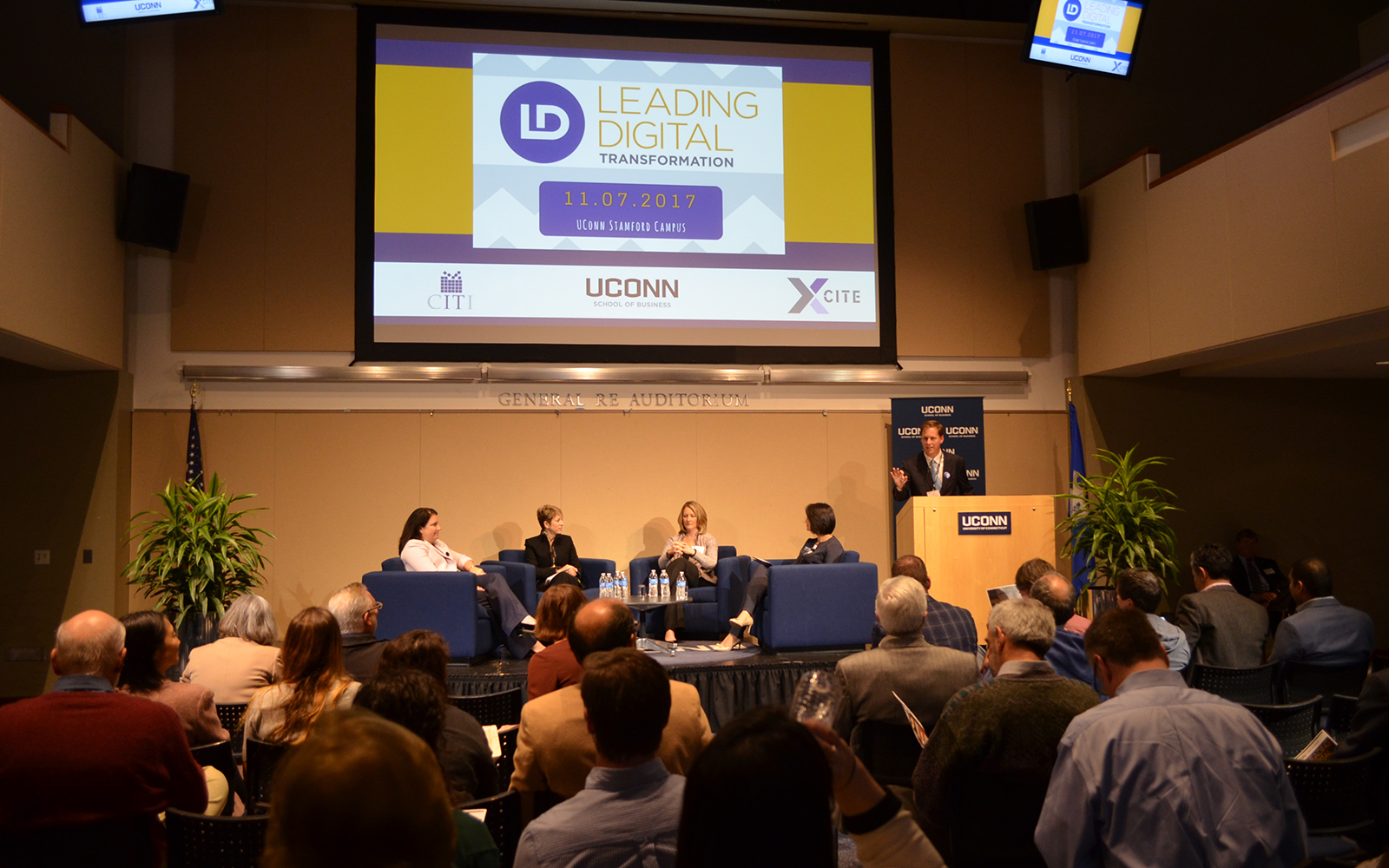 Whether their business is customer service, manufacturing of tools, or software and analytics, corporate chief information officers are always focused on the next "best technology."
That was the message from the UConn School of Business-sponsored program on Nov. 7 titled, "Leading Digital Transformation," at the Stamford campus. Panelists included Carol Juel of Synchrony Financial, Cindy Finkelman of FactSet and Lori Groth of Stanley Black & Decker. The program was moderated by Sulin Ba, associate dean.
All three presenters talked about the rapid pace of business today and that their companies must quickly adapt to digital transformations ranging from cybersecurity to artificial intelligence to employee recruitment.