The School of Business is experiencing substantial and exciting growth. Our undergraduate majors are 'red hot' because they offer the ideal combination of intellectual challenge, career potential and financial reward. Our undergraduate enrollment is up 36 percent since 2012.
Our graduate programs are also thriving, thanks to a robust MBA program and specialized master's degrees in accounting, business analytics and project management, financial risk management, and human resource management. Annual graduate student admissions have increased nearly 77 percent in the last four years. In fact, we currently have 2,115 enrolled graduate students, quickly approaching the number of undergraduates, 2,541.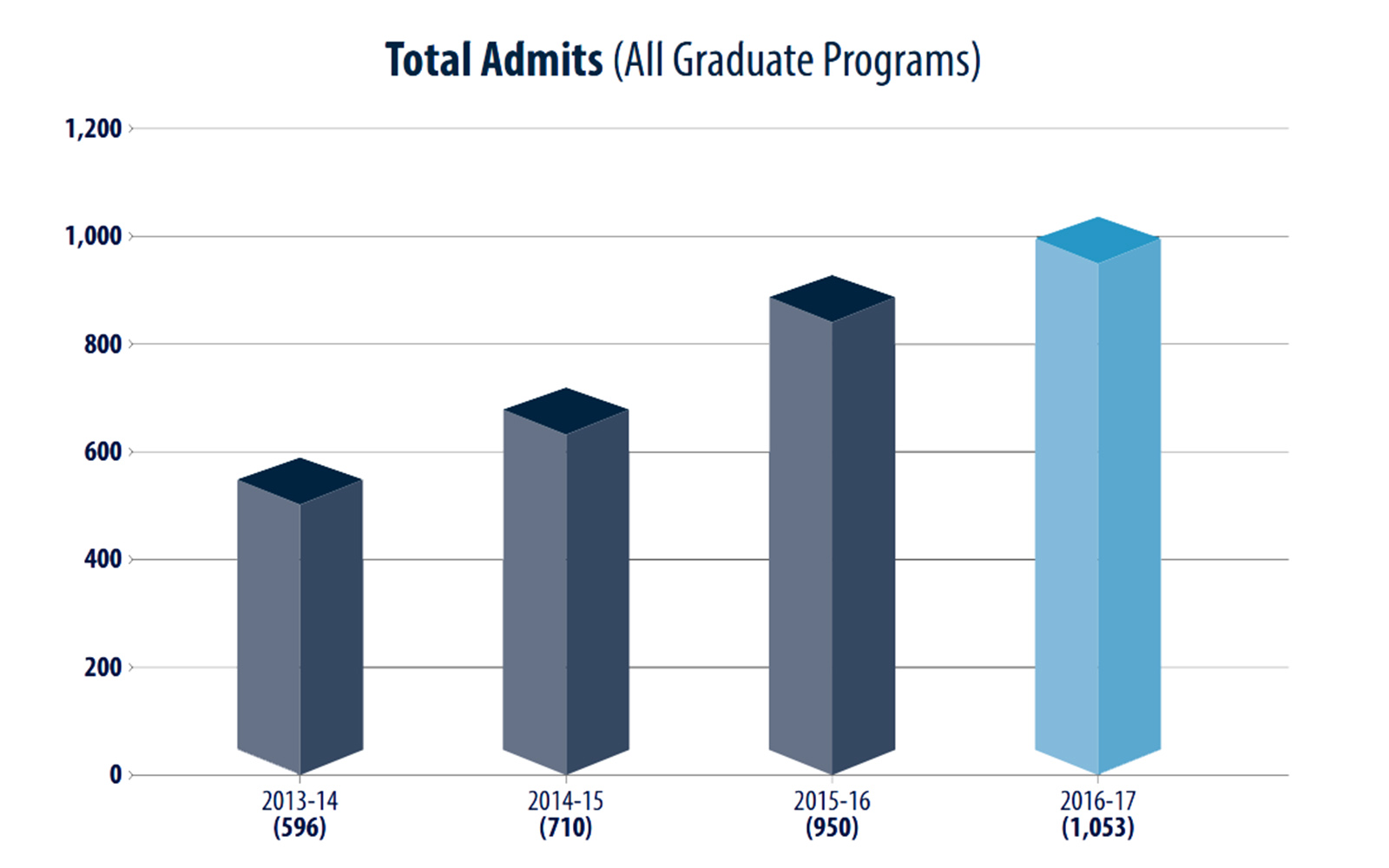 Yet despite our rapid growth, the School of Business is committed to delivering an exceptional education while creating the warm, personalized experience our students seek. From their first weeks on campus, both our undergraduate and graduate students are networking, gaining confidence, designing their unique paths and preparing for their futures.
Initiatives such as our specialized business student residential program, the Student Managed Fund, and our Innovation Quest entrepreneurial competition are among dozens of business programs that enhance and personalize our students' UConn experience.