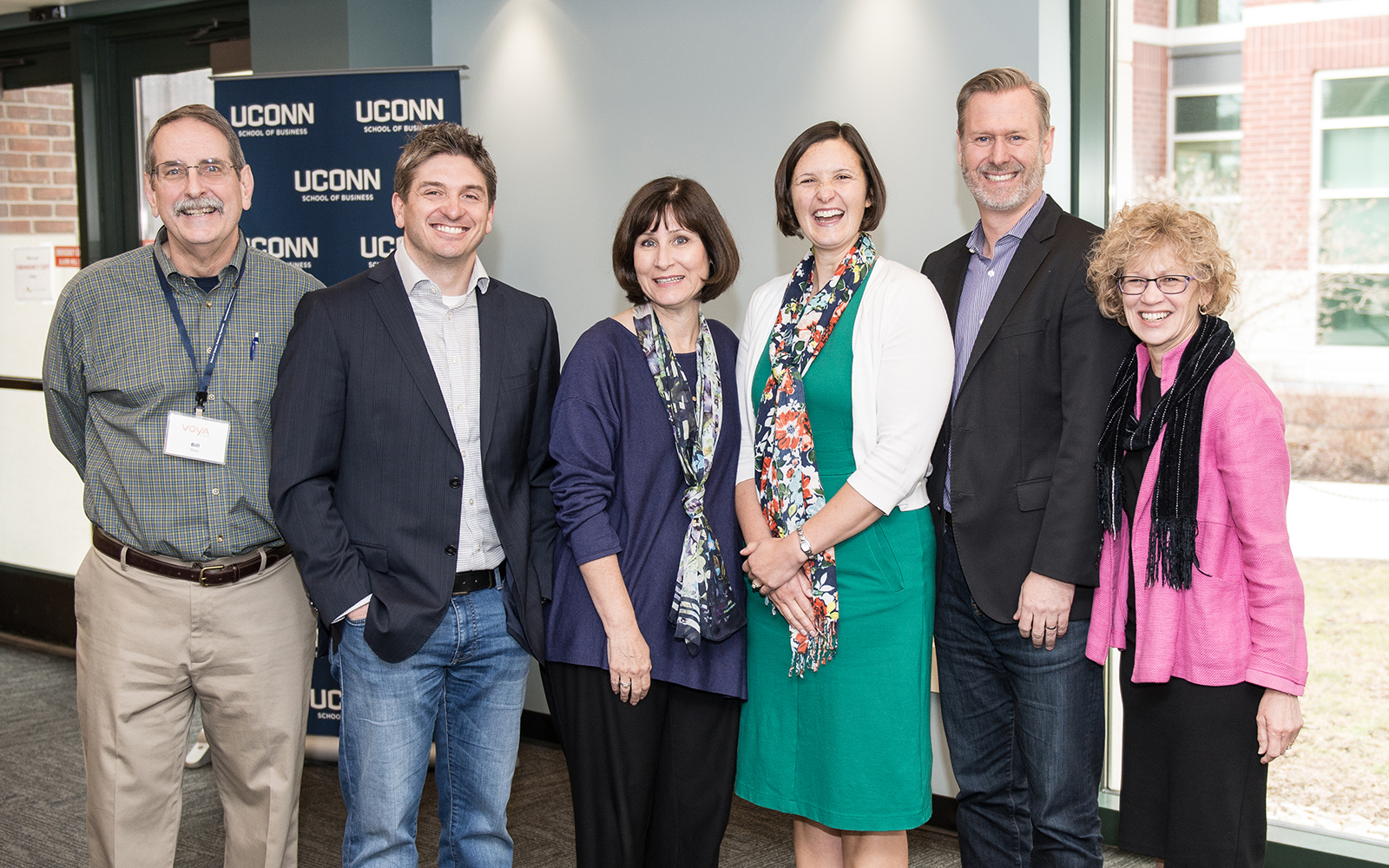 "Identity and the Self in Marketing," was the theme of this year's Voya Financial Colloquium on April 7 at the School of Business. 
"This is a very important topic in the consumer behavior side of marketing," said Marketing Professor and Voya Financial Chair William Ross Jr. "It is a heavily researched topic with many ramifications for marketers and marketing scholars."
Even when not researching identity per se, marketers find it plays an important part in research conceptual underpinnings, he said.
The full-day program included guest speakers: Jennifer Escalas, of Vanderbilt University; Mark Forehand, of the University of Washington; Remi Trudel of Boston University and Karen Winterich of Pennsylvania State University.