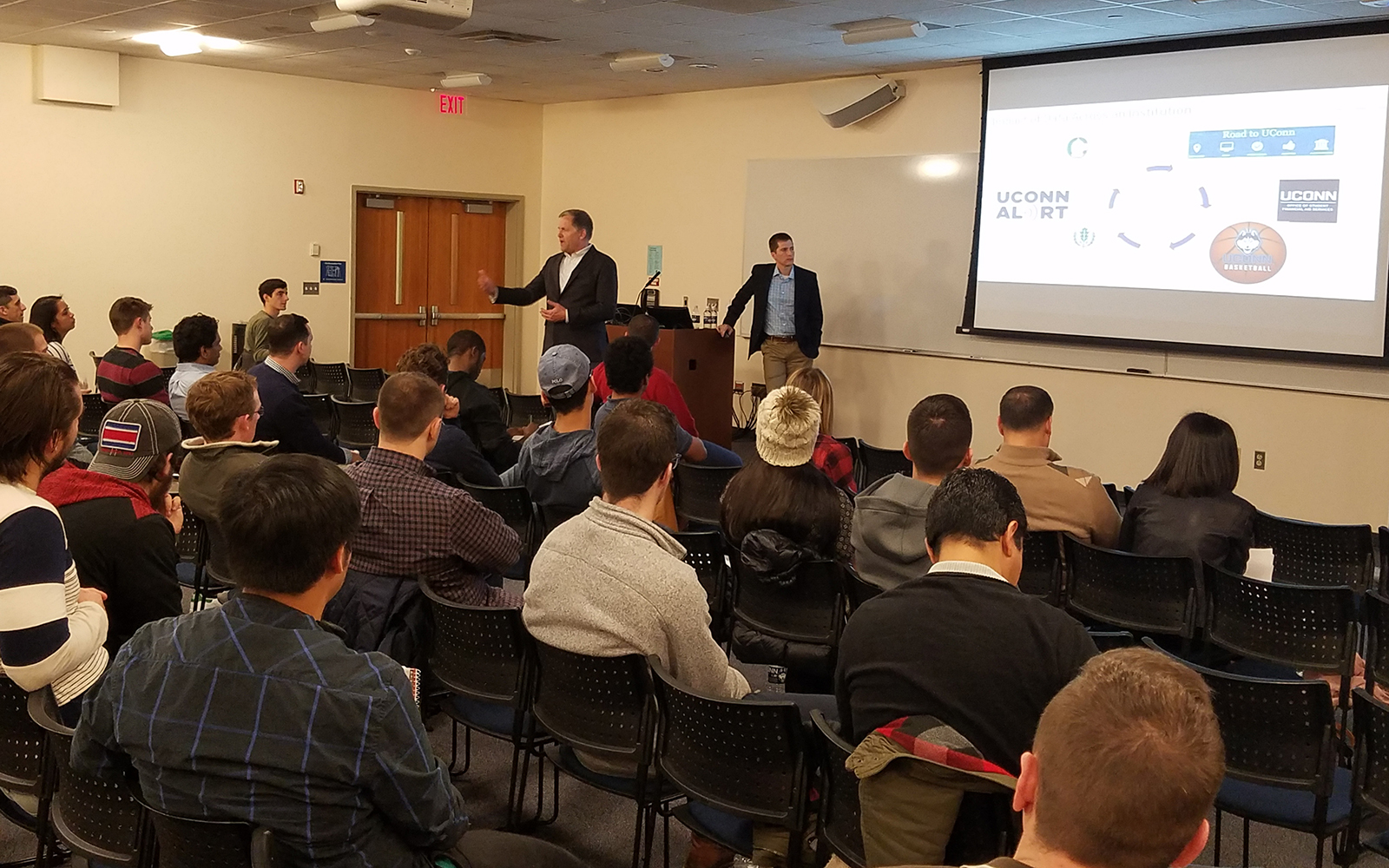 A business data analytics event held at UConn Stamford on Feb. 22 brought students and IBM 'Data Geeks' together to share observations on how IBM Cloud and Cognitive are rapidly changing the marketplace. Ken Jacquier, data monetization leader, and Brian Mayer, business ready data, IBM North America, spoke about the path to being a cognitive enterprise and discussed current talent shortages in data analytics and technology, as well as critical emerging skills required to succeed.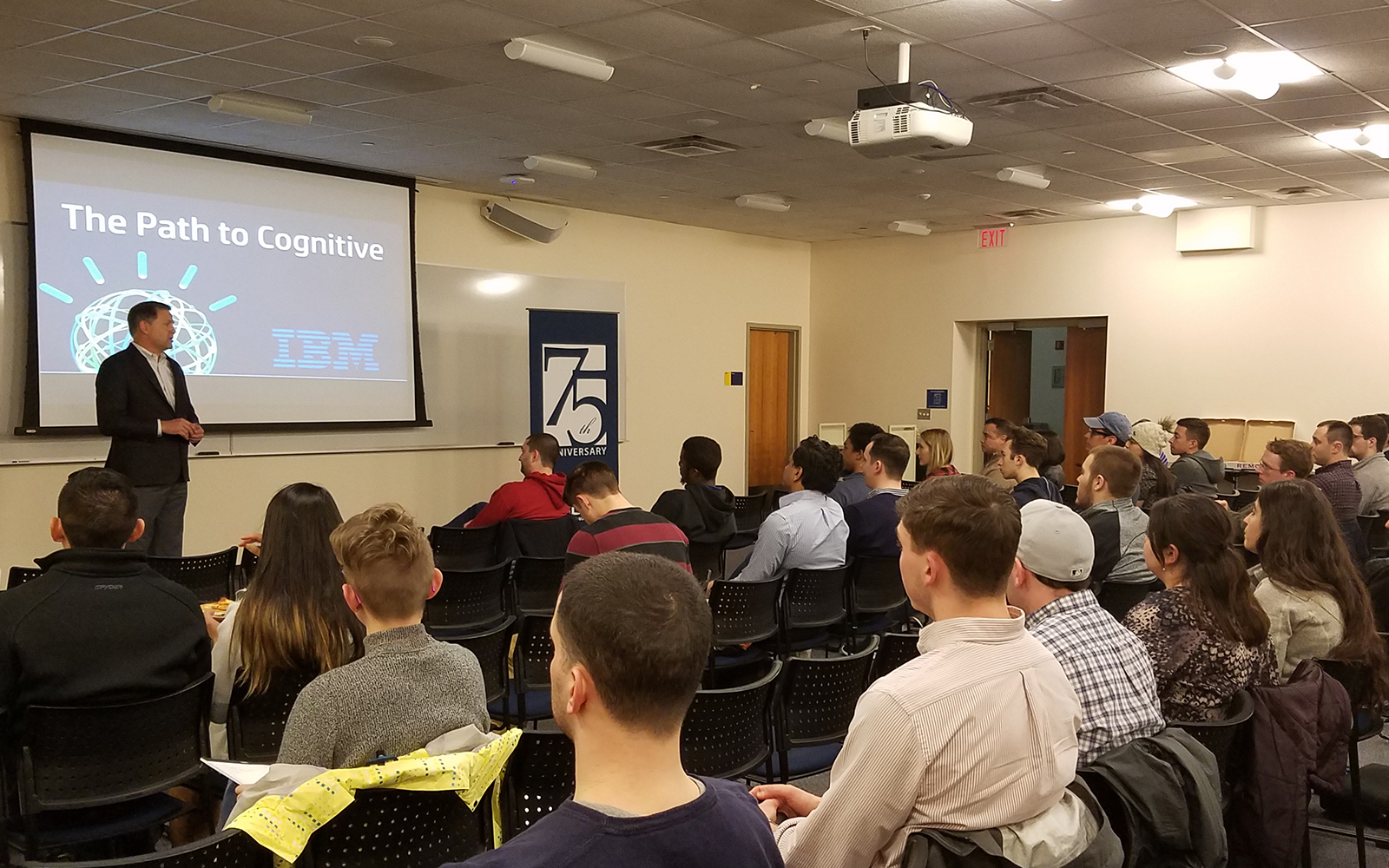 From Jeopardy to today, the speakers covered IBM Watson success stories as well as the role of artificial intelligence, machine learning and natural language processing.
The event was organized by the business data analytics program, the Operations and Information Management (OPIM) department, and the UConn School of Business.