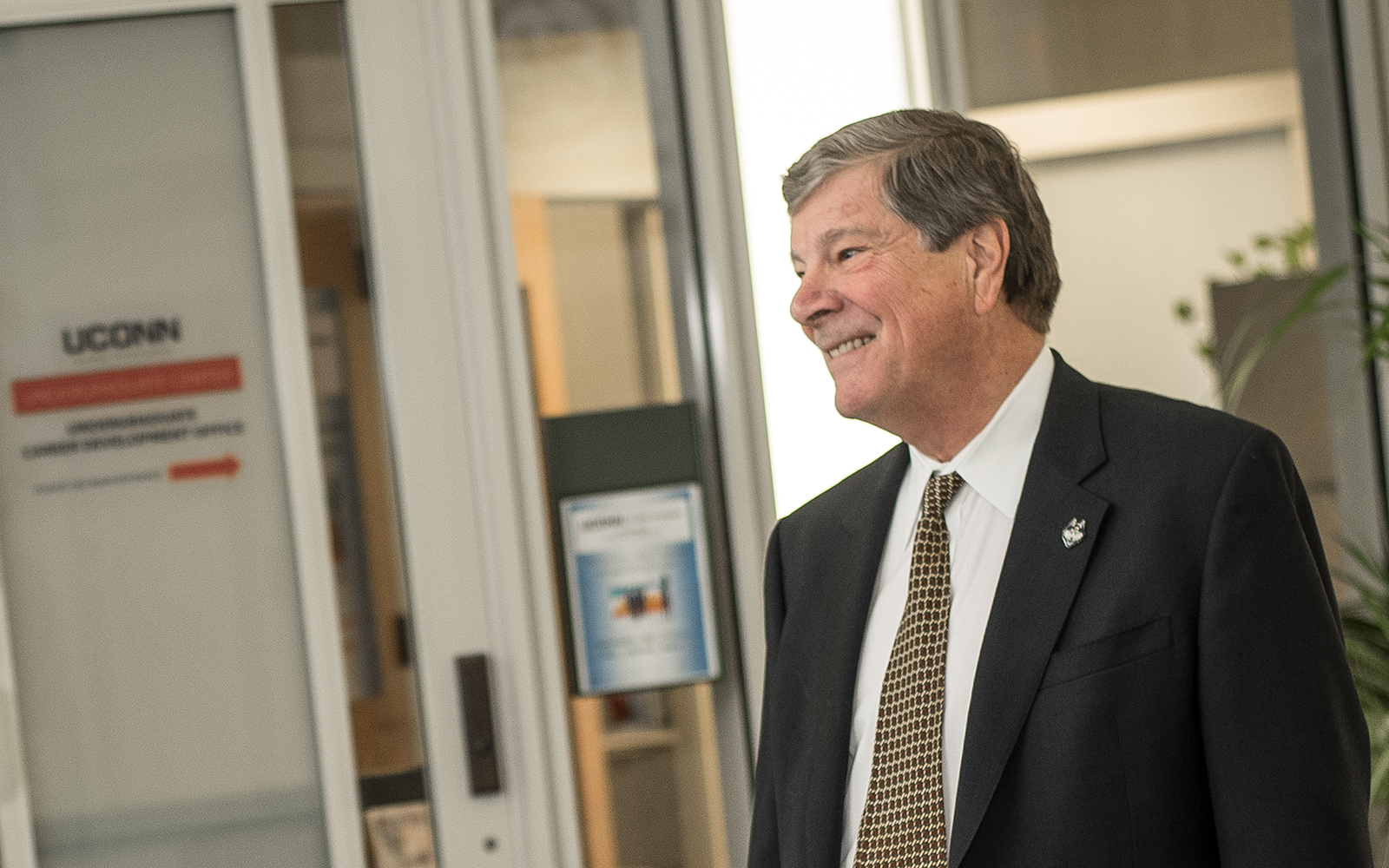 John A. Elliott, the dean of the University of Connecticut School of Business, has been elected as an executive officer of the Association to Advance Collegiate Schools of Business (AACSB), the 'gold standard' accrediting body for schools of business. 
"The work of the AACSB is vitally important and I'm privileged to work with other academic leaders to improve business education both domestically and globally," said Elliott, who will serve a two-year term as secretary-treasurer. "UConn is not only AACSB-accredited, but also fully embraces its principals of engagement, innovation and impact."
Almost 800 business schools in 52 countries have earned the prestigious accreditation. Another 185 institutions, including UConn, hold an additional, specialized AACSB accreditation for their accounting programs.
Elliott became the UConn School of Business dean in 2012, and is also the Auran J. Fox Chair in Business. He joined UConn after serving as the vice president and dean of the City University of New York's Zicklin School of Business at Baruch College, the largest business school in the U.S., and as a professor of accounting and associate dean at Cornell University's Johnson School of Business.