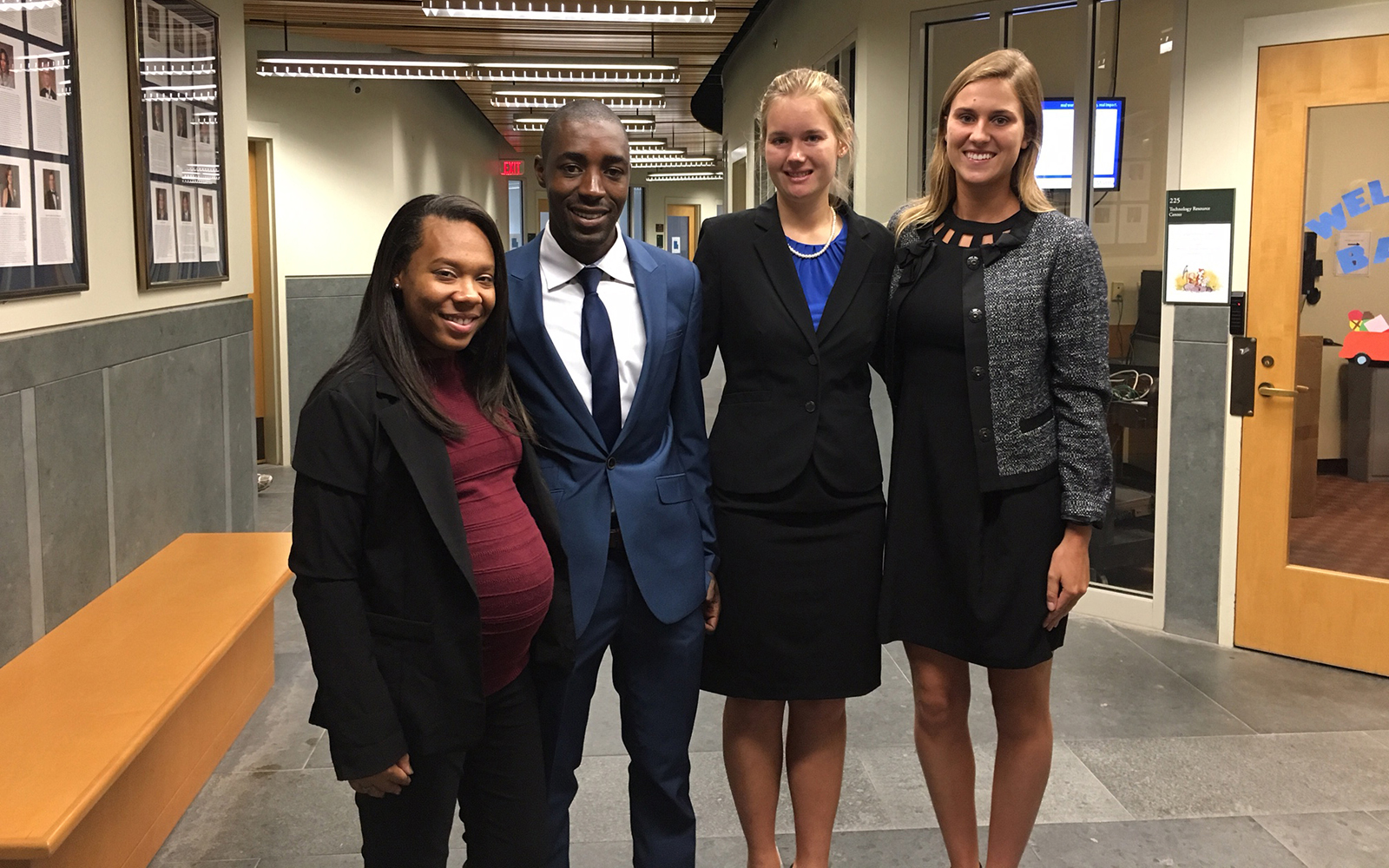 CIBER Challenge Gives Students an Advantage in the Workplace
Career advice from GE executives, a scavenger hunt at Newport, R.I.'s famous mansions, a brain-teaser on global transportation, and a chance to meet business students from around the globe highlighted the 2016 UConn CIBER Case Challenge.
The annual event drew 48 undergraduate students, from the U.S. and abroad, to the UConn campus from Oct. 5-9. They were divided into 12 teams and each was composed of students from different colleges and at least one international student.
"Working with diverse team members from different backgrounds, countries and majors gave the students a tremendous experience that will give them an advantage in the workplace," said CIBER Director Michele Metcalf.
"In addition, the panel of executives from GE gave our students real-life advice for everything from the interview phase of their job search to guidance for the beginning and middle of their careers."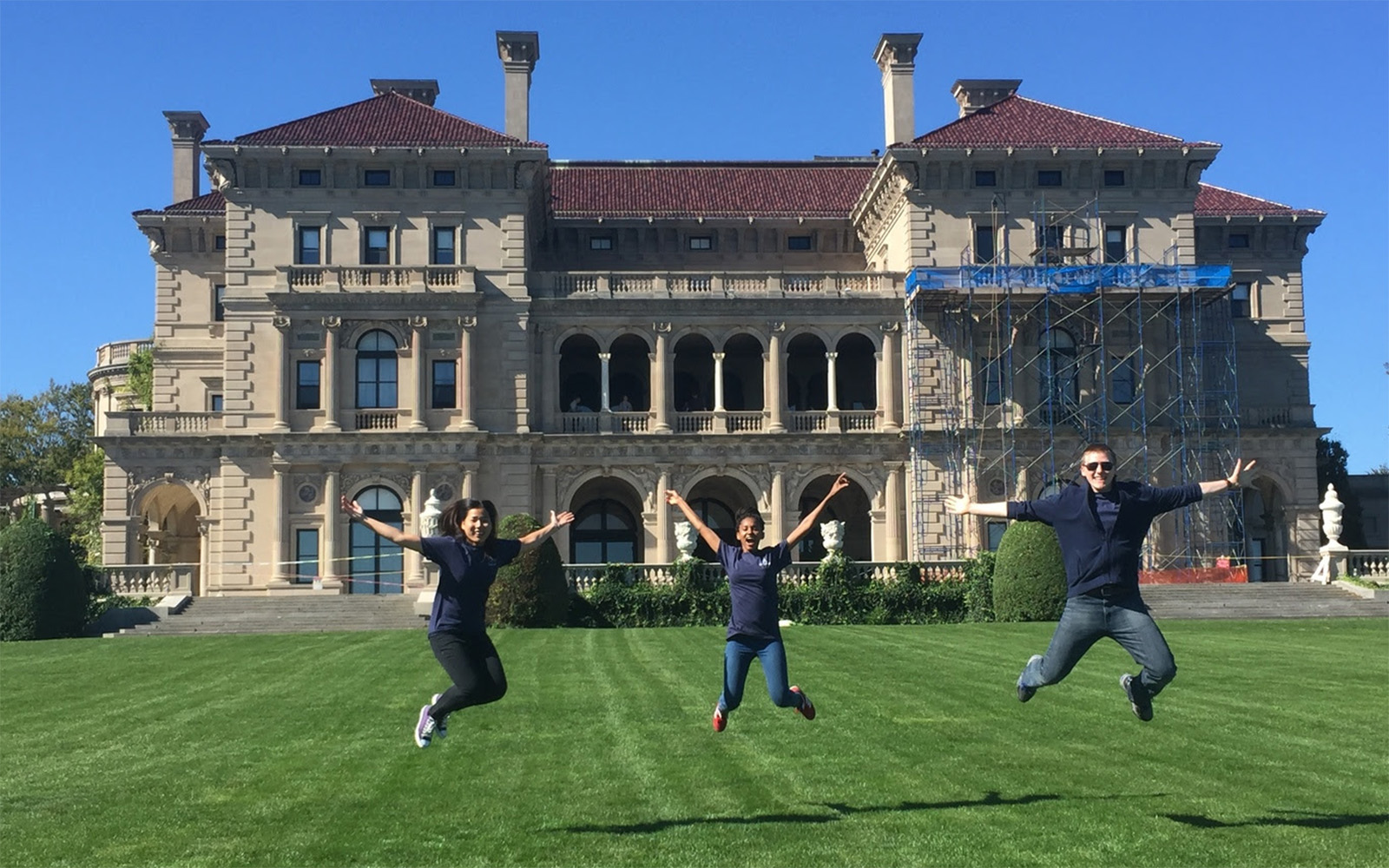 The pinnacle of the event was a case competition, which centered around American transportation provider Uber and how the company has impacted the growing "sharing" economy. Students analyzed the data presented to them as well as conducted their own research before presenting a presentation regarding Uber's plans to further expand in the global market and how it would be received.
UConn participants included Junior Ying Boa, a finance and computer science major; sophomore Kwame Eyiah, an economics major; Gabriela Napolitano, a marketing and resource economics major, and Ziwen Yu, a finance major.
Other participating universities included: Belmont, Florida State, Purdue, San Diego State, Southern University of Baton Rouge, the American University in Cairo, University of Johannesburg, University of Maryland, University of Trento and University of Vermont.
"The CIBER Case Challenge allowed students from around the world to not only come together to successfully analyze a real-world case, but to make lasting connections and memories with friends that will last a lifetime," said co-chair Nicole Baker, who organized the event with with returning co-chair Catherine Curtice.