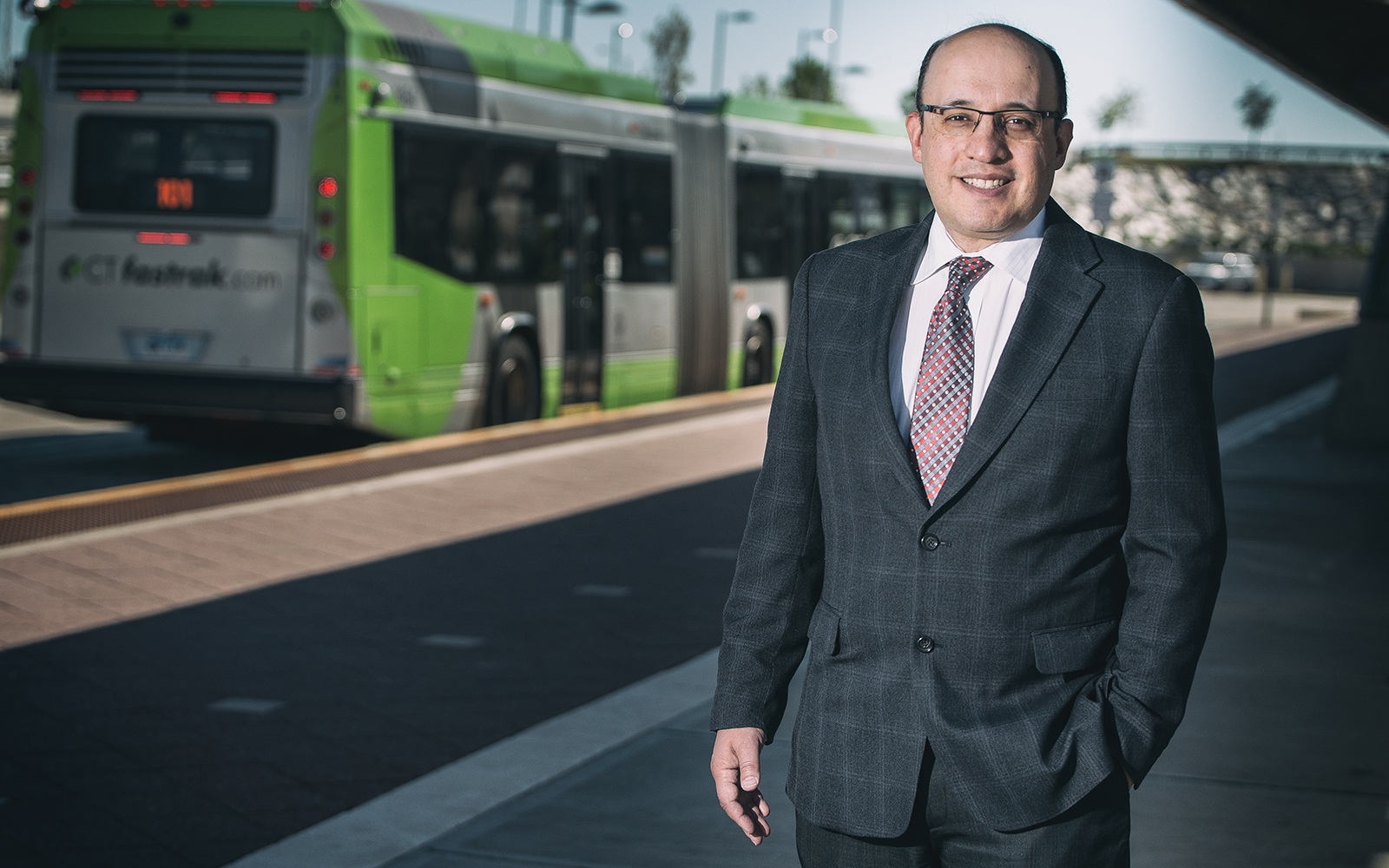 Real Estate Professor Jeffrey Cohen Eager to Study Impact of New Transit System on Central Connecticut
Will the state's new bus rapid-transit system – CTfastrak – which has already carried 4 million riders since its inaugural trip in March 2015, also spur growth in housing, restaurants, and other businesses along its route in central Connecticut?  
That's a question much on the mind of School of Business professor Jeffrey Cohen. He has a hunch that the bustling travel system will generate new businesses and housing interest in the communities it serves.
Cohen, who specializes in real estate and finance, has received a $194,000 grant from the state Department of Transportation to start investigating economic changes along the bus route, which connects Hartford and New Britain, with stops in Newington and West Hartford.
To complete the first phase of the study, Cohen, the principal investigator, will collaborate with experts from the UConn School of Engineering's Connecticut Transportation Institute and a doctoral student from the Geography Department. The data they collect will help them later generate results that will be interesting not only to Connecticut residents, but to many other municipal leaders who are investigating the impact of alternative forms of transportation, Cohen said.
To see more of Cohen's interview from the CTfastrak hub in downtown New Britain, watch the video: