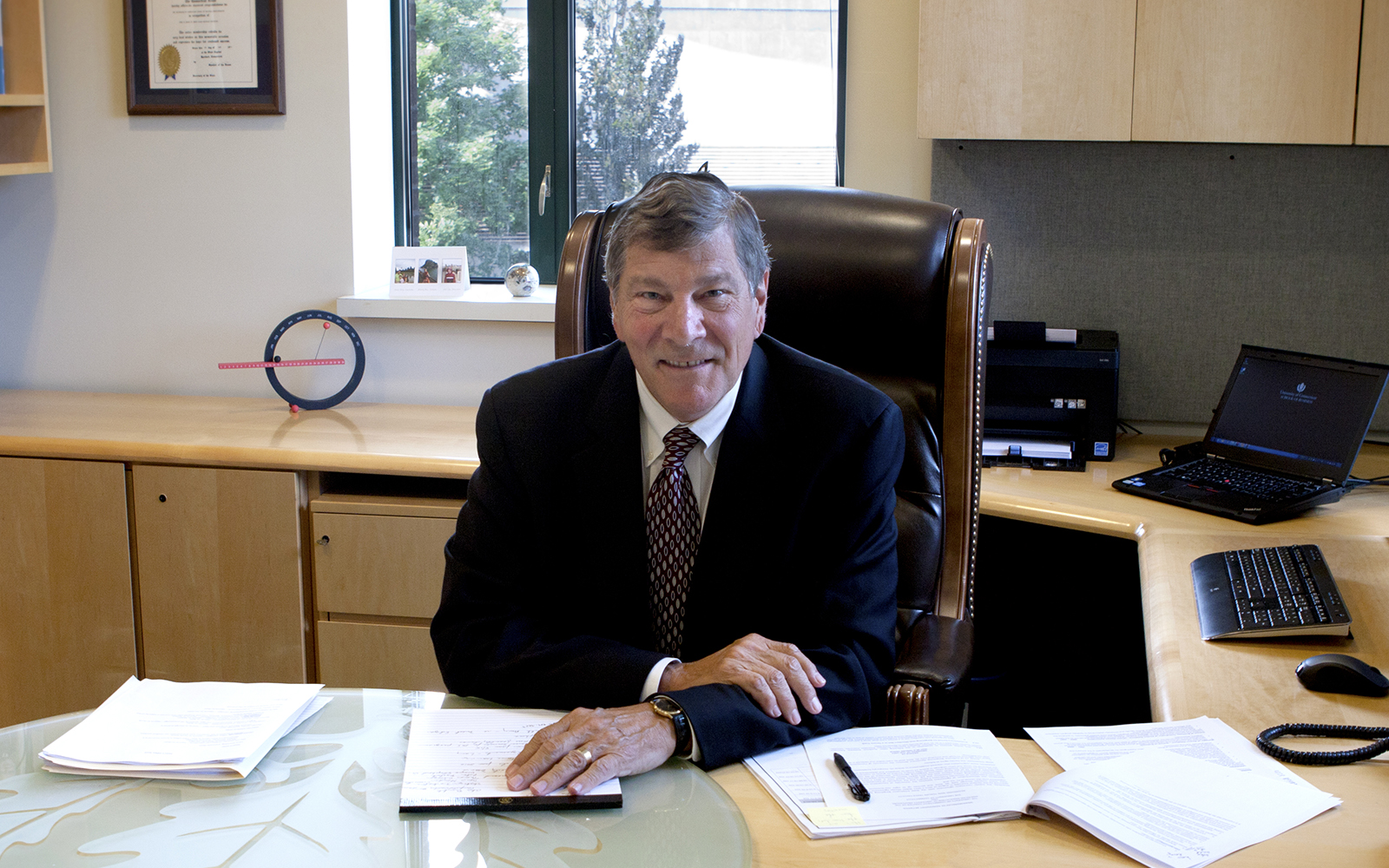 Dean John A. Elliott has assembled a new Advisory Cabinet for the School of Business, which includes 12 outstanding business leaders who are also passionate about their commitment to the University. 
"A robust School of Business must partner with experts in the business community to remain in the forefront of change, ideas, strengths and innovations," Elliott said. "The Advisory Cabinet will support and advise the leadership team on strategic direction of the School, as well as advocate on behalf of and support the School in achieving its aspirations."
"We are incredibly fortunate to have assembled such a talented group, each bringing unique and valuable experiences to our School. They share a tremendous enthusiasm for and loyalty to UConn and a willingness to guide and shape our efforts for the students following in their footsteps," he said.
The Cabinet includes 12 individuals, including three who are being designated as senior advisors in recognition of their many years of service and generosity to the School of Business and its students.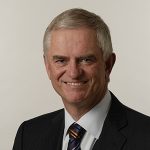 Denis J. Nayden '76, '77 MBA, (senior advisor) is an advisory managing partner of Oak Hill Capital Partners, where he was formerly a managing partner and has been with the firm since 2003. Prior to joining Oak Hill, he was the chairman and CEO at GE Capital Corp., where he was responsible for 20 separate businesses representing $555 billion of aggregate assets and 90,000 employees in 35 countries. He earned a bachelor's degree in English, magna cum laude, in 1976 and his MBA in finance in 1977, both from UConn. He was inducted into the School of Business Hall of Fame in 1994. Nayden has been a long-time supporter of the university and its students, and currently serves as a member of the University's Board of Trustees.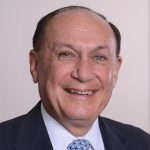 Mark R. Shenkman '65 (senior advisor) is the founder and CEO of Shenkman Capital Management, Inc., a New York-based registered investment advisor that specializes in high-yield bonds and bank loans. He has built Shenkman Capital into one of America's 250 largest money-management firms. Prior to founding Shenkman Capital, he served as president and CEO at First Investors Asset Management Co. and as vice president and co-head of Lehman Brothers Kuhn Loeb's High Yield Department. He earned a bachelor's degree in political science from UConn in 1965, followed by an MBA from The George Washington University. He is a past chair and current member of the UConn Foundation's Board of Directors. He was inducted into the School of Business Hall of Fame in 2002 and he received an honorary doctorate from UConn in 2007.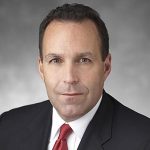 Daniel Toscano '87 (senior advisor) is a successful financial executive who is co-head of global leveraged and acquisition finance at Morgan Stanley. Previously, he served in a similar position at HSBC Holdings PLC. Prior to that, he spent most of his career at Bankers Trust Co. and its successor, Deutsche Bank. Toscano graduated from UConn in 1987 with a bachelor's degree in finance and earned his MBA from the Wharton School at the University of Pennsylvania in 1999. He was inducted into the School of Business Hall of Fame in 2006. He has served on the Board of Directors of the UConn Foundation since 2008 and currently serves as Chairman of the Board.
Additional cabinet advisors: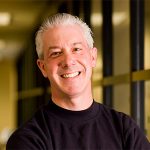 Kevin Bouley '80 is president and CEO of Nerac Inc., a global technology and IP advisory research firm in Tolland, Conn., which has five times been recognized as among the fastest-growing tech companies in the state. Bouley is an active angel investor, who nurtures innovation in numerous small business start-ups. Bouley earned his undergraduate degree in finance from UConn in 1980. He participates in many UConn initiatives, including the School of Business' Innovation Quest (iQ). He received the UConn Alumni Association 2007 University Service Award, the 2010 School of Engineering Distinguished Service Award and was inducted in the School of Business Hall of Fame in 2014.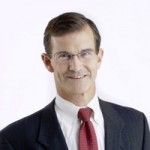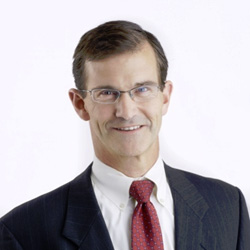 Robert Chauvin '78 is the former president of Tyco SimplexGrinnell and enjoyed a distinguished 35-year career in the fire protection and life-safety industry. He held a number of senior leadership roles within the company, including vice president of Northern Operations and vice president and chief financial officer. As president, he led a team of 10,000 employees with over $2 billion in annual revenue and was responsible for the strategy, vision and profitability of Tyco SimplexGrinnell in the United States and Tyco Integrated Fire & Security, Canada. Chauvin earned his bachelor's degree in accounting from UConn in 1978 and an MBA from Anna Maria College.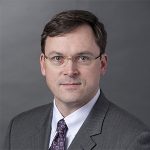 Timothy Curt '84 is a managing director of Warburg Pincus LLC, a global private equity investment management firm based in New York. As a member of the firm's accounting and finance team, he assists with administration and oversees the firm's IT operations and information reporting initiatives. From 2003 to 2014, Curt served as the firm's CFO. He was previously a partner with Ernst & Young. Curt earned a bachelor's degree in accounting from UConn in 1984 and a master's in taxation from Pace University. He is a former member of the Financial Accounting Standards Advisory Council and serves on the Board of Directors of the National Venture Capital Association.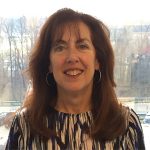 Joann L. DeBlasis '76, '83 MBA, is president of Accident and Health for Navigators Re, where she is responsible for the overall financial management of the accident and health reinsurance product. Prior to her career in reinsurance, she worked for PricewaterhouseCoopers in New York City and held various financial reporting positions at Aetna and Cigna. She started a health reinsurance product line for three separate insurance companies including all facets of administration, underwriting, pricing, marketing and financial management. DeBlasis earned two degrees from UConn, a bachelor of science in accounting in 1976 and an MBA in 1983 while working full-time and attending classes at night. She was inducted into the School of Business Hall of Fame in 2014.
John Fodor '85 is an experienced global business leader, who recently retired as executive vice president of global distribution and a board member for The Capital Group/American Funds after 22 years of service. Fodor remains active in the business community as an investor, educator and consultant. He has helped to finance several startup businesses including Latitude Beverages, recently named to the Boston Business Journal's "Fast 50" fastest growing businesses list. His latest venture is NextGen Recruiters, a consulting firm that helps businesses attract and retain top talent. Fodor is a 1985 graduate of UConn and a frequent guest lecturer at the School of Business.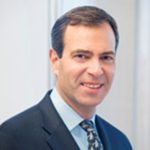 Eugene Martin '87, '89 MBA is president and CEO of Gordon Brothers Finance Co. He is a senior global capital markets and credit investment professional with more than 25 years of experience in leveraged credit spanning regional, middle-market and global enterprises. Prior to joining Gordon Brothers, Martin had a 10-year tenure at Morgan Stanley, where he was co-head of global leveraged and acquisition finance. Previously, Martin was a managing director in leveraged finance at Donaldson, Lufkin and Jenrette and Credit Suisse First Boston. He earned his bachelor's degree 1987 and his MBA in 1989, both from UConn.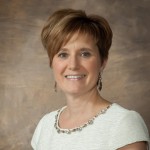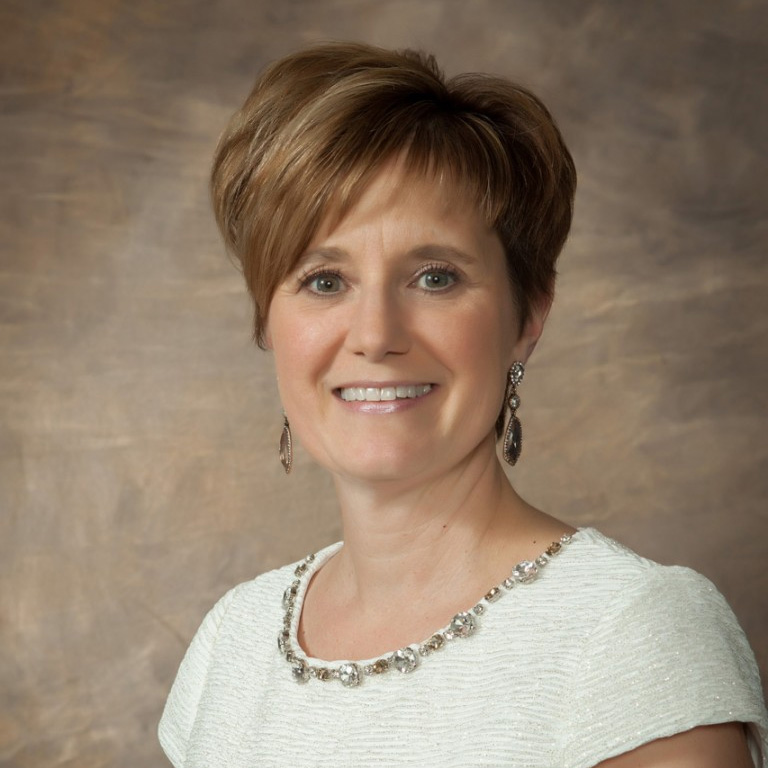 Corliss J. Montesi '86 is vice president, corporate controller at Stanley Black & Decker, a worldwide supplier of hand and power tools, industrial equipment and security solutions. Montesi leads a global organization in all aspect of accounting and controls, shared services and trade compliance. A passionate supporter of women and diversity, she is an executive sponsor of the company's newly founded Women's Network. Prior to joining Stanley Black & Decker in 2014, Montesi worked at United Technologies Corp., where she held various roles of increasing responsibility, including vice president, Finance and CFO at Sikorsky Aerospace Services, vice president, controller at Pratt & Whitney and global director at UTC. She earned a bachelor's degree in accounting from UConn in 1986 and an MBA in finance from the University of Bridgeport in 1990. She was inducted into the School of Business Hall of Fame in 2016.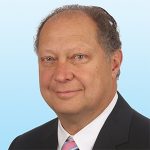 Nicholas Morizio '74 is president of Colliers International, a global real-estate service provider. His market area includes Connecticut and western Massachusetts. He has more than 30 years of experience in commercial real estate in addition to extensive experience as a business owner. He joined Colliers in 1981 and has marketed a variety of properties at a value in excess of $800 million and totaling more than 100 million-square-feet including industrial facilities, development sites, office buildings, distribution/warehouse facilities, apartment buildings and investment properties. Morizio earned his bachelor's degree in real estate and finance from UConn in 1974.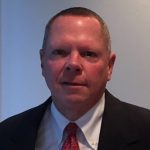 James Whalen '82 is a partner with TA Realty LLC, a real estate investment management firm headquartered in Boston. TA Realty has approximately $12 billion of funds under management. Clients include pension funds, endowments and foundations. Prior to joining TA Realty in 1992, Whalen was a director at Aetna Realty Investors. A CPA, Whalen was previously with Coopers & Lybrand, with responsibility for clients in real estate and financial services. He earned a bachelor's degree, with honors, in accounting from UConn in 1982 and remains active in alumni activities. He also earned an MBA from the Wharton School at the University of Pennsylvania.