'Tis the season to be jolly fa la la la laaaa, la la la laaaa……… which means, you got it, office parties!
The fun, and sometimes painful, time of year when everyone must be seen having a good time with their boss, colleagues, and "friends" in HR! A time when there are so many rules and potential missteps that everyone is raising a glass to just "Keep Calm and Carry On!"
As management professors, we often get asked by our nervous students, 'What are the latest do's and don'ts at this time of year?' This year however, we have noticed a change in the questions we are getting. No longer are students asking if it's OK to bring a same-sex date, or leave early if they have another (more exciting) party to get to (both questions are so last year). No, the questions now sound something like:
Is it OK to bring your selfie stick to an office party?
Can I post selfies with my boss on Facebook? What about Snapchat?
Is #drinkinglikeaboss OK?
So with this in mind we have come up with the following office party do's and don'ts.
We note that there are MANY excellent office party lists on the web, these all have very good advice that would make us and your parents proud. But come on, this is 2015 and by now, everyone should know that it is important to:
Arrive and leave on time.
Conduct yourself professionally at all times – and don't drink too much.
Dress appropriately – no revealing clothing.
Say hello to your boss, but move on and don't monopolize.
And, of course, the old favorite–do not photocopy body parts.
But this is starting to look a lot like your mother or father's office party list. It is 2015 and the following do's and don'ts are important to today's office party:
Dress to impress, not as a mess.
Store-bought cookies are not OK for a pot luck!
Keep your nose out of your smartphone.
Everyone likes selfies, and a "group selfie" is always a hit, but after two or three, put the phone away. And, an office party is a selfie-stick free zone, even if it is decorated with tinsel.
Swipe left or right? Although it's a party, your conduct should be workplace appropriate.
BUT do mingle to the holiday jingle.
It's OK to try to dance like the right shark, even if you look like the left shark, and you may dance like nobody's watching – but don't forget the existence of YouTube.
#drunkatwork is never a good idea.
Remember when you may have drank shots during spring break? This is not spring break!
Don't leave with food in your pockets, and there are no "doggie bags.''
Only take one free gift, even if this is the only time all year you will get office pens, AND
Don't call in sick the next morning.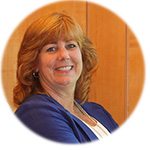 Lucy Gilson
Professor & Management Department Head, Director: Geno Auriemma UConn Leadership Conference
Professor Lucy Gilson is the Management department head at the School of Business and the academic director of the Geno Auriemma UConn Leadership Conference. Her areas of academic interest include creativity, leadership, virtual teams, and team effectiveness. Even though she travels extensively, Lucy is a white-knuckled flier. Some other fun facts about Lucy: she rowed Varsity crew in college, and her family pets include a ball python and a bearded dragon. View posts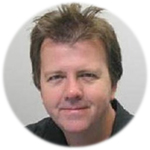 Paul Gilson
Professor, Entrepreneurship/Management
Paul Gilson currently teaches entrepreneurship at Eastern Connecticut State University. Being a geek at heart, Paul's research focuses on applications of game theory in the relationship between entrepreneur and investors. Although Paul lived the first 25 years of his life in England, he has never heard anyone English say "cheerio"! View posts