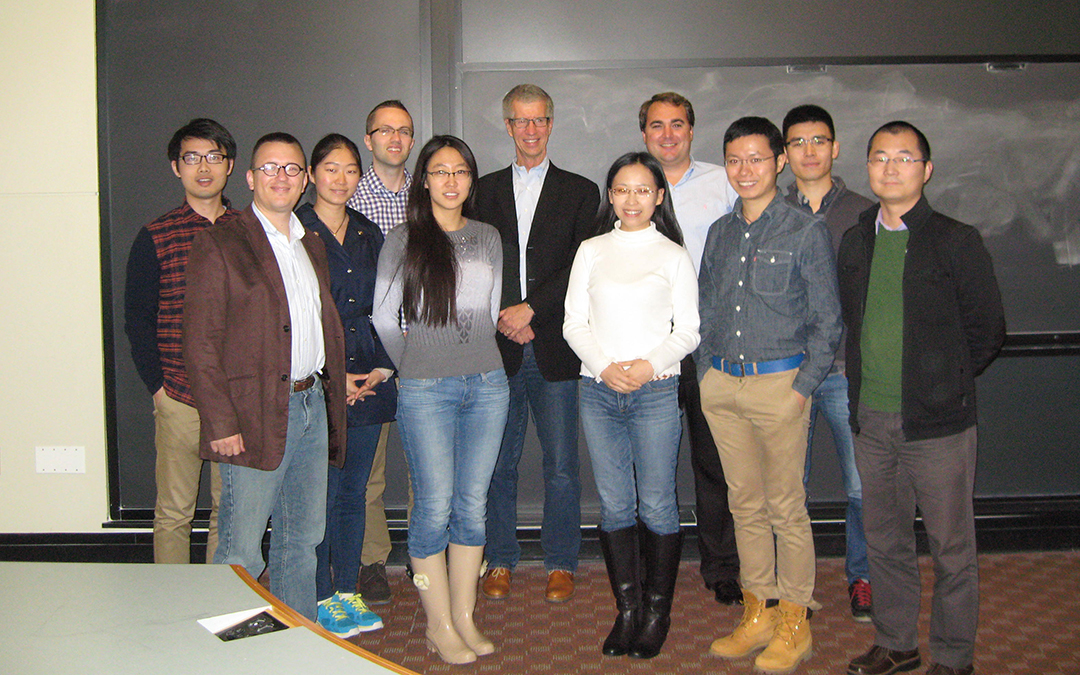 The 2015 Ph.D. Student Speaker Series launched on Friday, October 2, 2015, as finance doctoral students welcomed Professor Kent Daniel from Columbia University.
Professor Daniel met with doctoral students, faculty, and presented his latest work at a well-attended seminar. Kent is a research associate at the National Bureau of Economic Research. He has served as an associate editor for the Journal of Finance, as a director of the American Finance Association, and as a director of the Western Finance Assocation. Kent's academic research, both theoretical and empirical, has been primarily in the areas of behavioral finance and asset pricing. In addition to other awards, his academic papers received the 1997 and 1999 Smith-Breeden awards for the best paper in the Journal of Finance. His papers have been reprinted in several books. He also received the Sidney J. Levy Teaching Award for 1996-1997 and 2000-2001 at the Kellogg School.
The purpose of the Ph.D. Student Speaker Series is to enhance the research culture of the School of Business by attracting speakers whose research is particularly of interest to doctoral students, and ultimately to help students with their own research. Since the series inception in 2011, doctoral students have invited and hosted an impressive quality of faculty guests with a range of research interests that the students have identified as being important to them.