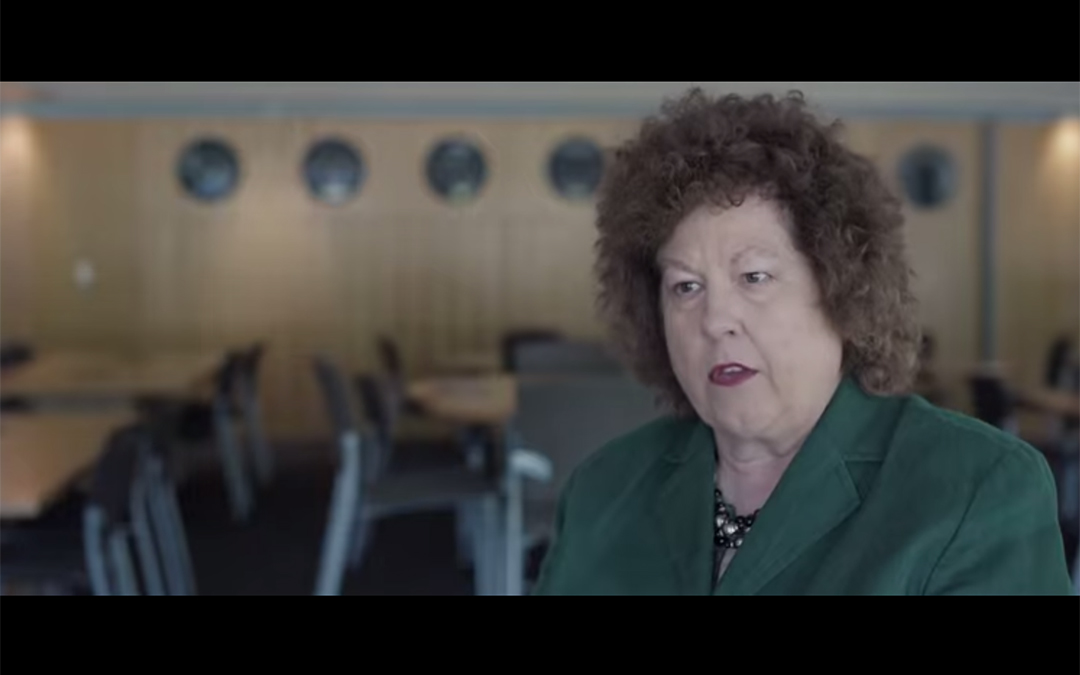 The late Saturday afternoon teaching time slot was considered by faculty to be the most brutal.
After a full week of work, Executive MBA (EMBA) students had been in class Friday evening and all day Saturday, and by the end of the second day were becoming weary. They needed a dynamic professor to pull them through, and that's why Business Law & Ethics Professor Karla Fox always taught that final course.
Quick-witted, thoughtful, engaging and full of relevant examples of the law at work, Fox could present a lecture like no one else. Her extensive experience, knowledge and storytelling, delivered with a Southern drawl, made her a favorite among students.
But Fox's commitment extended well beyond the 30 years spent in the UConn classroom. During her career, Fox served at various times as interim dean and associate dean of the School of Business, head of the Business Law program, and faculty director of the MBA program. Before she retired in 2012, she had been associate vice president for University Affairs, chair of the UConn Master Plan Committee, and executive director of the University Office of Institutional Effectiveness.
She also served as a commissioner on the New England Association of Schools and Colleges Commission on Institutions of Higher Education and was the UConn liaison to the former Connecticut Department of Higher Education. During a recent interview she spoke of the future not only of the School of Business, but of the entire university:
"The future is bright. The population of Connecticut is really committed to UConn. The amount of resources, financial and other forms of support, which the whole population has put into this university is truly outstanding. I've been to conferences all over the country and nobody can believe what UConn has accomplished," she said.
"I really think the best days are still ahead of us and the reason is there's such dedication on the part of faculty, staff and students, the alums and trustees, but also the legislature and the population of Connecticut. I think we're going to do really great things. We're still building for the future.
"I'm personally hoping as a former dean of the School of Business that we can use all the research and education that we do here, including on our Farmington and regional campuses, to help economic development and vibrancy within the state. Connecticut does have some challenges. The state may have rested on its laurels financially at one point, and now there's national competition for economic development, but also international competition. I think UConn is the key for us in Connecticut having a vibrant economy and being an excellent place to live."