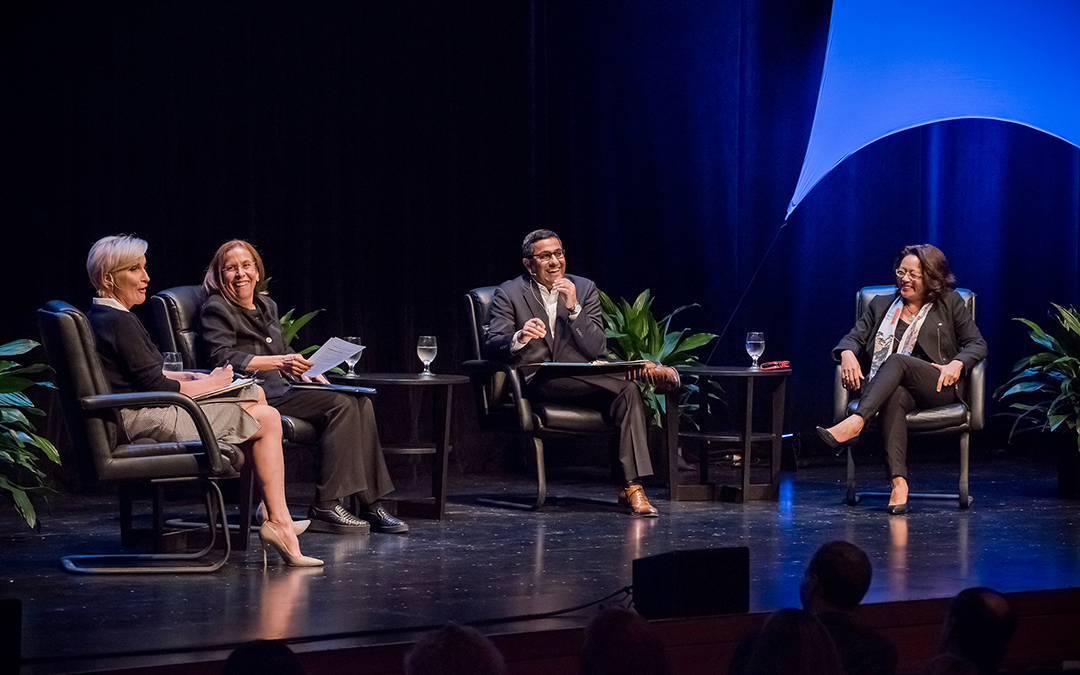 The School of Business co-hosted a program titled, "Women in the Corporate Boardroom: A Business Imperative for American Companies," Sept. 16 at the Bushnell in Hartford.
Some 500 people attended the event, during which an expert panel discussed the challenges, and benefits of getting more women on corporate boards. At the 1,500 biggest public companies in the nation, only 15 percent of the board members are women.
Pictured above, enjoying a light moment at the program, are: Mika Brzezinski, co-host of NSMBC's Morning Joe; Afsaneh Bechloss, a former top executive of the World Bank and a member of the Ford Foundation Board; Aaron Dhir, author of "Challenging Boardroom Homogeneity" and a professor at Osgood Hall Law School in Toronto, and Irene Chang Britt, former president of Pepperidge Farm and a board member of the Dunkin' Brands Group.
More photos from the event: