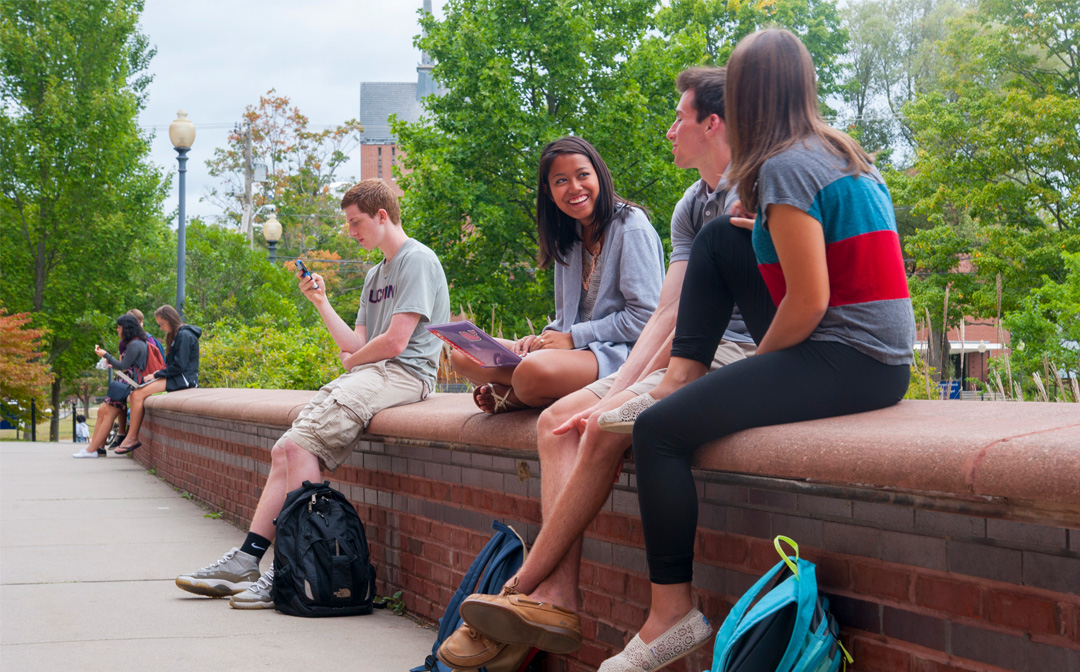 School of Business Offers New Summer Program for Non-Business Majors
Due to unprecedented demand, the School of Business is offering a new, 10-credit summer business program for undergraduate, non-business majors who want to gain valuable business acumen and expand their marketability.
The UConn Business Fundamentals Certificate Program is a seven-week program that includes the following courses: "Legal and Ethical Environment of Business," "Managerial and Interpersonal Behavior," "Workplace Readiness," and "Business Information Systems." The program runs from May 18 to July 2.
"We are noticing significantly more demand for business courses than in the past," said Associate Dean Larry Gramling. "Students want to prepare themselves to be as marketable as possible when they graduate and often having a concentration in business augments other majors. These are excellent, foundational business courses for them."
All students who successfully complete the program will earn a certificate of achievement from the University, which is one of a few AACSB-accredited schools to offer this summer program. Those pursuing a business minor will have nine credits toward the 15 they need for the concentration.
Students who want more information or wish to register for the courses should contact Kelly Kennedy, advisor and career development instructor, at Kelly.Kennedy@uconn.edu or call (860) 486-2315. She will be the program point person and instructor for the "Workplace Readiness" class. The certificate program is open to undergraduates with sophomore status or higher and is available to non-UConn students as well. The program will be offered on the Storrs campus and housing and meal plans are available for an additional fee.
"At the end of the summer, these students will have earned a business fundamentals certificate to add to their resume," Gramling said. "I expect this program to be very popular and something that we anticipate offering every summer."