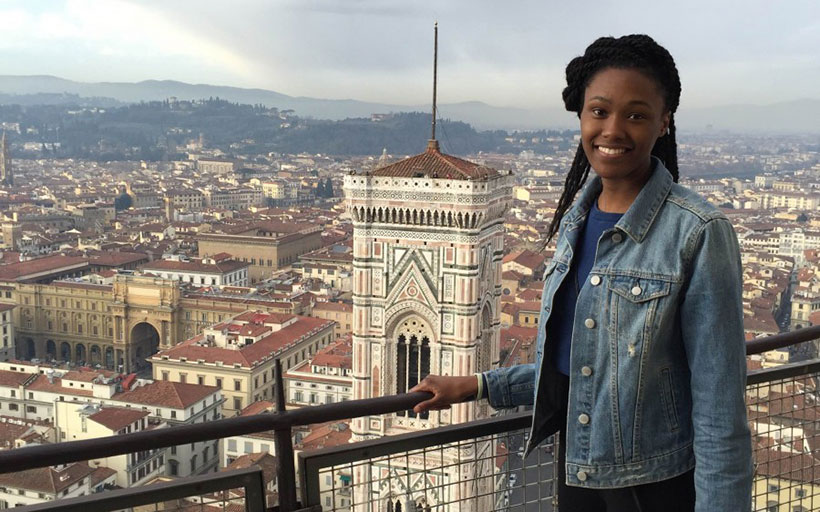 Thalia Mangan '17 is a junior in the School of Business, majoring in Management who is currently on study abroad in Paderno, Italy.
She recently shared this email with the Office of Diversity Initiatives about her first weeks in Italy.
"Italy is absolutely wonderful. The CIMBA program [Paderno, Italy] is a bit intense, but I am enjoying it none the less. I just came back from Florence yesterday. The town was beautiful! I went to all of the famous sites like the Duomo Dome and Giotto's Bell Tower, and went to see David!
I definitely learned so much about myself and what type of traveler I am in relation to others in my program. I am constantly learning and living life actively…. It is great. The time difference is 6 hours! It took me a week and a half to get my body adjusted to the time."
We are as excited as Thalia as she becomes a "global citizen!"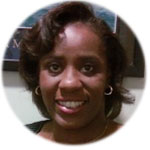 Seanice DeShields
Director, Office of Diversity Initiatives, UConn School of Business
Seanice DeShields is the director of diversity initiatives for the UConn School of Business with 20 years of experience in higher education. She enjoys working with incoming freshmen and graduating seniors as these two groups are often heading into unknown territories and need the added guidance and support her office provides. In her spare time, Seanice enjoys traveling, visiting wineries or painting. View Posts