The University of Connecticut School of Business will offer a free breakfast seminar for the business community titled, "Long-term Thinking in a Short-term World,'' from 7:30 to 9:00 a.m. February 24 at the Graduate Business Learning Center, 100 Constitution Plaza, downtown Hartford.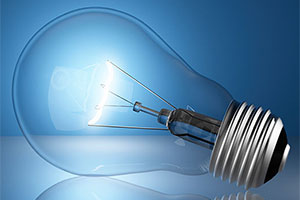 In times of crisis and rapid change, short-term thinking helps companies survive. But too often, companies remain in a perpetual crisis mode that keeps them from acting to prosper in the long term, according to Dr. David Souder, the program's keynote speaker. Souder is the lead author of a forthcoming report by the same title from the Network for Business Sustainability. He will share the latest ideas on how to help your organization make long-term thinking a priority, even when facing pressure for short-term results.
Dr. Souder serves as the Academic Director of UConn's Executive MBA program. His areas of expertise include long-term corporate investments, organization design and sustainability, mergers and acquisitions and family businesses. A member of the UConn faculty since 2007, he earned his doctorate from the University of Minnesota and his bachelor's degree from the Wharton School at the University of Pennsylvania. Before pursuing a career in academia, Souder garnered a decade of private-sector experience, primarily as a strategy consultant in New York and London.
His presentation is part of the UConn Executive Breakfast Series. Pre-registration is required online or by calling 860-486-5498. Seating is limited. Complimentary breakfast will be served.
Register here