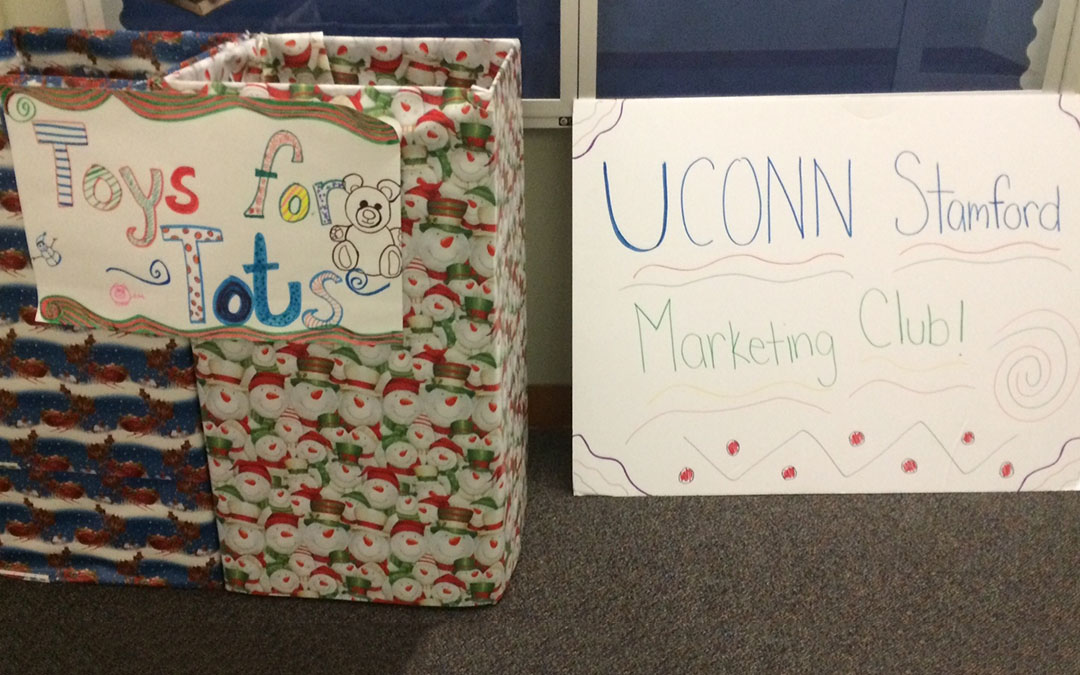 The UConn Stamford Marketing Club has taken the lead in helping others this holiday season. The Club has initiated both a Canned Foods and a Toys for Tots drive that will distribute food and toys for the under privileged in the Stamford area. Emails, social media and word of mouth have been used by the Club to spread the word to the Stamford campus community. Two boxes for collection and a large sign have been located outside the Student Government Association (SGA) office across from the campus gym, along the busy main corridor leading from the front forum to the back classrooms. Digital Marketing & Analytics major, Cassandra Packer stated in an email, "We are trying to embody the giving spirit of the holidays and give back to those in need for our first major project."
The club has also been active in attracting new members with advertising, Google Groups, registration events and person to person outreach. The UConn Stamford Marketing Club was founded early this fall semester when two groups of students working independently merged to become the latest student driven club recognized by the Stamford Campus SGA. Club interest has been driven by club leaders Cassandra Packer, William Helmrich, and Molly McHugh, and is overseen by club advisors Matt Longcore, Kevin McEvoy, and SGA advisor Gail Riquier.
Students interested in joining the UConn Stamford Marketing Club can click here for more information.